If you're starting a construction company, you may be overwhelmed by everything you have to do before you open your doors for business.
The life of an entrepreneur is not easy, particularly during the startup phase.
Fortunately, there are services available that can help.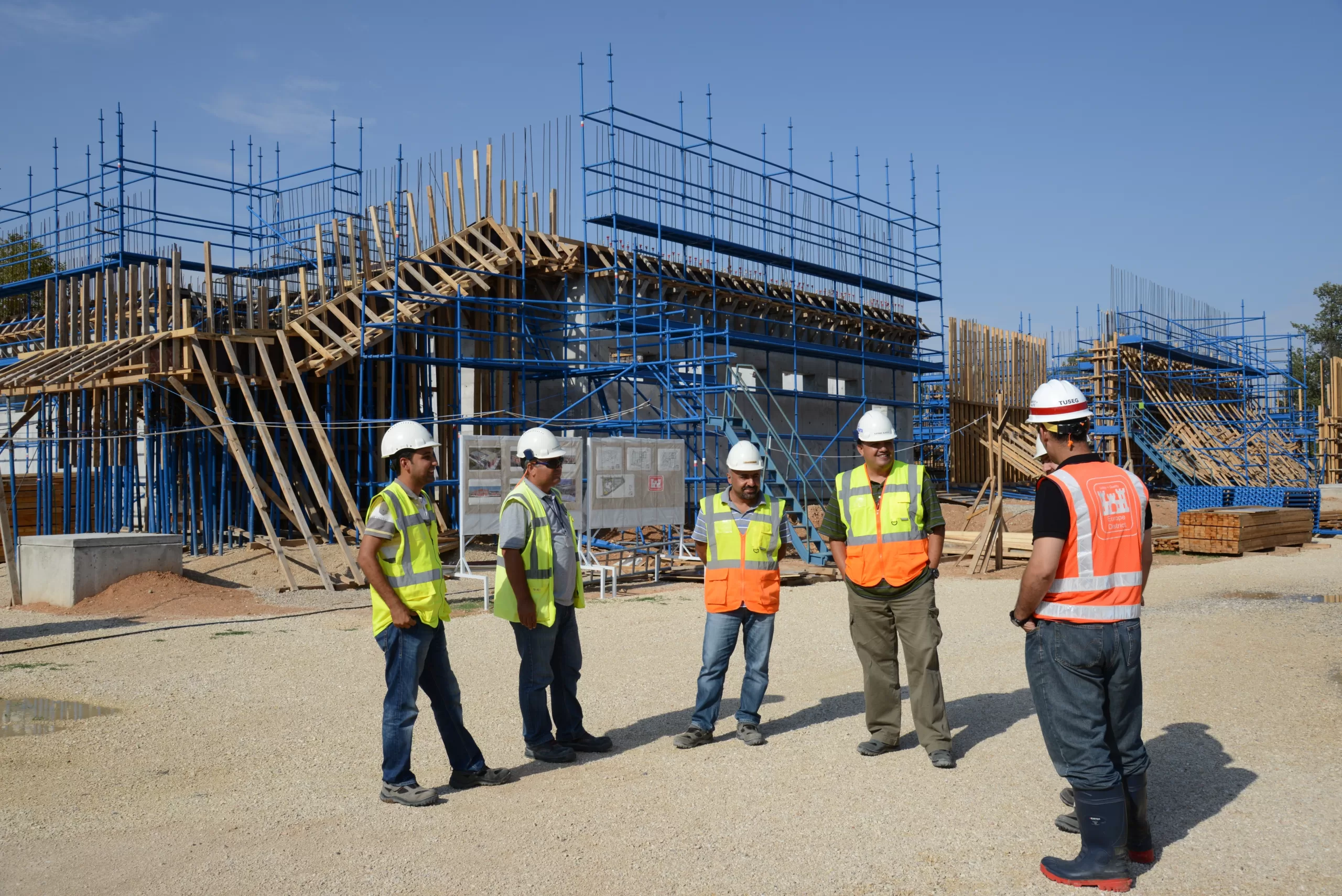 ZenBusiness offers a host of services that can ease your burden.
Read on to learn how ZenBusiness can help your construction company.
Forming Your Business Entity
Most construction company owners choose to operate their business as either a limited liability company (LLC) or a corporation.
They do so because both business types offer personal liability protection for the owners.
That means that if your business is ever sued, which is a particularly significant risk in the construction industry, your personal assets will not be at risk.
Forming an LLC or corporation requires filing documents with your state, which can be a hassle.
ZenBusiness will handle this process for you, saving you time.
You just have to provide them with some basic information, and you'll receive your filed documents, which you'll be able to access online at any time on the ZenBusiness website.
Registered Agent Services
When you have an LLC or corporation, you're required by the state to appoint a registered agent, which is a person or business authorized to accept your official correspondence.
You can be your own registered agent if you choose, but doing so requires you to be present at your registered address during business hours, which is restrictive, particularly for a construction company owner.
Instead, when you form your business, you can appoint ZenBusiness as your registered agent.
They will accept your correspondence on behalf of your company and make all documents received available to you online.
Having ZenBusiness as your registered agent will save you time, and give you the convenience of having all your official documents digitally in one place.
Your Operating Agreement
If you form an LLC, you should have an operating agreement in place, although most states don't require them.
An operating agreement defines the ownership of the business, how profits are allocated and distributed, the voting rights of members, how disputes are resolved, and more.
ZenBusiness offers an operating agreement template that you can customize for your LLC.
You can choose to have an attorney draw up your operating agreement, which is advisable in some situations, but using an attorney will cost you several hundred dollars at minimum.
It's critical to have an operating agreement in any case, so that your interests and the interests of your construction company are protected.
EIN
An employer identification number (EIN) is required if your business has more than one owner or if it will have employees.
---
Read Also :
---
An EIN is a tax identification number for your business.
You can apply for an EIN directly through the IRS, but ZenBusiness offers a service to obtain your EIN for you, again saving you time and hassle.
Annual Compliance
Both LLCs and Corporations have annual reporting requirements in most states.
ZenBusiness offers a service to handle these reports for you.
That way you'll never miss a deadline or have to go through the trouble of filing reports yourself.
Licenses and Permits
A construction company, depending on the type, will need various business licenses and permits at the federal, state, and local levels.
ZenBusiness offers a service to research the licenses and permits you need based on your type of business and your specific location.
They will provide you with a report of those license and permit requirements with specific instructions about how to obtain them.
Operating without the proper licenses and permits can lead to fines or even the closure of your business, but ZenBusiness will do the work for you to make sure that you're in compliance.
Business Documents
ZenBusiness offers a business document template library that includes a host of important documents that you may need.
These include business contracts, promissory notes, non-disclosure agreements, and more. You simply obtain the template online and fill in your specifics.
This can save you thousands of dollars in attorney fees.
ZenBusiness Plans and Pricing
So how much does it all cost?
ZenBusiness offers many benefits in their three business formation plans.
Their Starter plan costs state filing fees only and includes the filing of your business formation documents with your state, and their compliance services, which they call Worry-free compliance, for one year.
The compliance service includes your annual report filings, as well as two amendments if you need to change anything on your formation documents such as an address change.
You can add an operating agreement to this plan for $99, and the business documents library for an additional $99.
The Starter plan will renew at $199 annually so that you can maintain the worry-free compliance service, but you can cancel at any time.
ZenBusiness also offers the Pro plan for $199 annually, and it includes the filing of your business formation documents, the worry-free compliance service, an operating agreement, and their EIN service, as well as rush filing your formation documents.
Their Premium plan is $349 annually and includes everything in the Pro plan, plus the business documents library, a business website builder, a domain name, and a business email address.
If you choose to make ZenBusiness your registered agent, it will cost $249 annually.
Their business license and permit report service is a one-time fee of $99.
All things considered, their prices are very reasonable considering the time they will save you and the attorney cost savings.
In Closing
ZenBusiness is a great choice for new entrepreneurs who need support during the startup process.
They have excellent customer reviews indicating that they are reliable and provide good customer service.
They can also ensure that your business is in compliance with all regulations.