What is the number one cause of forklift accidents? There are several reasons, but the most common one is the forklift operator's behavior when operating the machine.
A forklift can be complicated if it's your first time driving it. That's why experienced individuals handle it.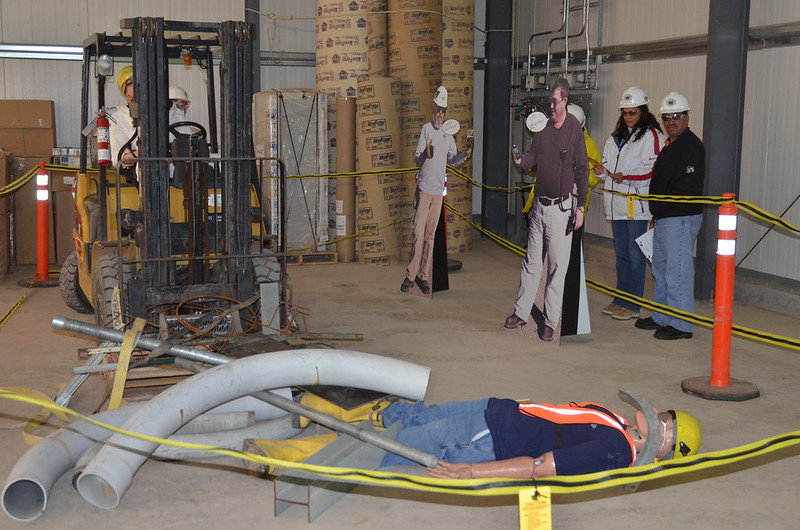 If you are inexperienced, you run the risk of overturning the forklift, and there is a chance that you could cause more harm.
To avoid such a scenario, you can shop for forklift safety lights here. Why are they essential?
They will make movement easy, and you will minimize the chance of being involved in an accident.
When a forklift overturns, the situation could be dangerous for the next machine people.
Also, it is common to see an operator try to get out of the cockpit without assessing the potential dangers.
Forklift accidents are common in factories or warehouses. And they are caused by several factors.
To avoid accidents, you should know the causes to prevent injuries and keep the personnel safe.
The risks could be the tools available, human errors, the structure of the factory or warehouse.
With human mistakes, they include:
The operator driving fast
Load elevated too high on the forklift
The operator doesn't communicate with colleagues, and they end up standing in the wrong place
The operator doesn't park the forklift correctly
The correct technique is not followed when driving the forklift
The operator attempts to perform tricks with the forklift
Read on to learn more about other causes of forklift accidents.
Mechanical Issues
A forklift should be in excellent condition for it to work without issues. This means if it's not working, it will be deemed unsafe.
Before you operate it, you need to ensure that it is well-maintained regularly. Also, the operator must conduct a routine inspection to make sure it is in perfect condition.
If the forklift isn't in the right condition, it should be repaired as soon as possible.
---
Read Also:
---
Structural Issues
Here are some structural issues that cause forklift accidents:
Inadequate Training and Defective Tools
Forklift operators should be highly trained before they operate the forklifts. But you may come across a situation where the operator is not qualified.
Inadequate training is considered to be one of the causes of accidents.
Also, faulty tools and not repairing the forklift quickly can cause issues. If a forklift isn't in excellent condition, you run the risk of causing an accident.
Forklifts need to be well-maintained, and if you have one that is outdated, you should replace it.
Type of Marking
If you're working in a factory or a warehouse, you already know floor marking is crucial if you wish to prevent accidents.
To keep everyone safe, the forklift needs to have safety lights, and signs should be clear for the operator to spot them quickly.
Workplace Structure
Narrow walkways can be challenging for you, and you could cause accidents if you're not careful. If the aisle appears easy to navigate, clutter can cause accidents if the operator isn't prudent.
Another issue will be the number of people in the workplace. If the area isn't designed to accommodate a lot of people, there could be problems.
Design issues involving ramps can cause accidents. Also, factors such as low lighting or heavy noise can affect the operator.
Fastmoving
When you decide to drive a forklift, you need to remember that you're not racing. It may sound cliché, but speeding remains to be one of the common causes of accidents.
There are instances where the forklift driver may want to drive at fast speeds. But if you decide to move fast, you will lack time to react when you find yourself in danger.
Environmental Issues
Several ecological factors are well-known to cause forklift accidents. Some of them include:
The area is not well-designed
No light in the workplace
Lack of enough ramps
There are noise and a lot of people in the area
Dealing with a busy place. Numerous projects ongoing simultaneously
There is dust in the workplace
A forklift is required to navigate narrow walkways
Forklift passes through various surfaces, and this could be a problem
Conclusion
If you wish to prevent forklift accidents, you need to know the causes and what is required to reduce the potential risks.
To have a safe atmosphere is crucial. Ensure you buy safety lights and hire qualified forklift operators.
If you work in a factory or warehouse, you need to work together as a team and ensure the place is safe.