For several reasons, Cambridgeshire is a fantastic place to live in.
From the history, knowledge, culture, and the properties, you will enjoy your Cambridgeshire stay. But with the increasing number of people and the ever-changing property market, there are things you need to know.
If you decide to rent or own a home, you should work with KG lime plasterers in Cambridgeshire.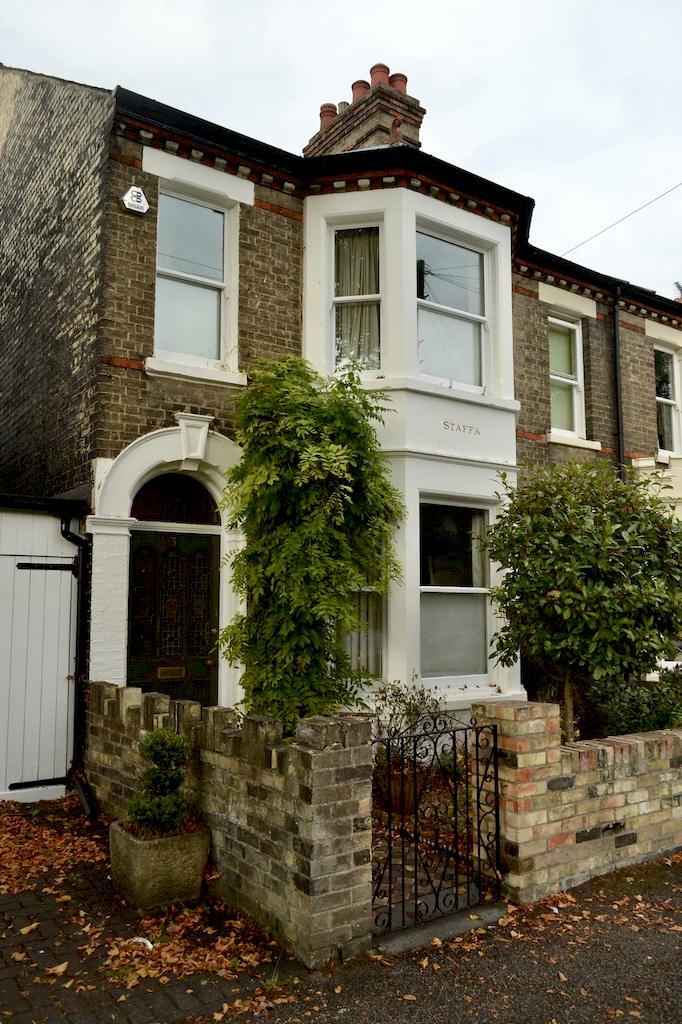 Most people don't know that lime plaster is a choice when you decide to plaster and render your property.
Because of properties becoming expensive, here are crucial things you need to know before renting a home in Cambridgeshire.
---
Read Also:
---
Make sure Lime Plasters Are Used in the Home
Lime plasters are beneficial when used in the interior of your home. They will improve your walls, especially if you have aged walls or your home needs renovation.
They will also act as a moisture buffer, meaning they will absorb water at the high humidity levels and later ensure it is released when the air is dry.
If you do so, you will stop surface condensation, which leads to mold growth. The biggest reason to use lime plasters is because of breathability. It will let the walls equalize ensuring water doesn't seep in but letting moisture to be released.
Did you know that almost 30% of houses in the UK are of masonry? Well, they are. Most properties need to allow moisture out so that the property remains durable.
Is Room Furnished?
In Cambridgeshire, you will find rooms for rent that include furniture without extra charges. Still, some houses are unfurnished and may ask for a fee if you need to get a bed, wardrobe, and other crucial items.
Be Ready to Share the Space
Since Cambridge's living standards are high, the perfect renting options may include sharing a home. If you've just cleared university, you should find it comfortable since you are used to sharing space.
But if you've been living alone, you need to adapt or spend a lot of money for a flat.
You Won't Rely on Your Vehicle
In Cambridgeshire, you can miss out on parking space. Parking space is never guaranteed. Also, it is expensive, mainly if you're accustomed to freeing parking or a driveway parking lot.
Also, since the town is small, bike rides are popular. So, in Cambridge, you will have to think about cycling or using a motorbike if you have a car.
The Town is Expensive
As mentioned before, Cambridge is one of England's expensive towns after London. According to Homelet, average rent in England is £967. In Cambridge, rent averages £1,194 for a standard house.
It is above the national average. It would be best if you were prepared to spend more when you're considering living in Cambridge.
Seek the Best Area for Yourself
Cambridgeshire provides several different regions, so it is vital to know the areas before deciding where you want to live.
From the leafy university way, busy bars and more, Cambridge is well-known to offer several things. You need to take your time and find the best place for you.
Understand Your Rights
Usually, most landlords will not repossess their property from a tenant before six months are over.
Tenants will enjoy the security of tenure in the first six months after moving into a new property.
Also, landlords are legally required to fix the property and the utilities at a stipulated time if something is broken or not functioning like it's needed.
Landlords will not be permitted to increase fees because of the Tenant Fees Act 2019. The act involves administration fees and other fees.
Choose Your Roommates Wisely
In Cambridgeshire, you are likely to share your flat with someone else. You should be aware that it is possible to breach the tenancy arrangement.
That means you could pay a hefty fine if you violate the agreement.
So, ensure you take your time when choosing a roommate so that you don't pay more for things that could have been avoided.
Don't Rush
In Cambridgeshire, you will always be baffled by the rent prices. It seems that the prices are nor reasonable.
A small room in a leafy suburb region can go for £650pcm while another can go for £450pcm in a different location.
Don't get pulled into renting a place that you believe it's not worth the money if you can find another better place to stay. Take your time and do your homework before you settle in Cambridgeshire.