There is a high chance that your home might not have enough insulation.
Even if you never added an extra layer of insulation, it will reach a time where there will be no option but to do it again. If you think about it from a home builder's perspective, only the minimum insulation will be installed to pass the code.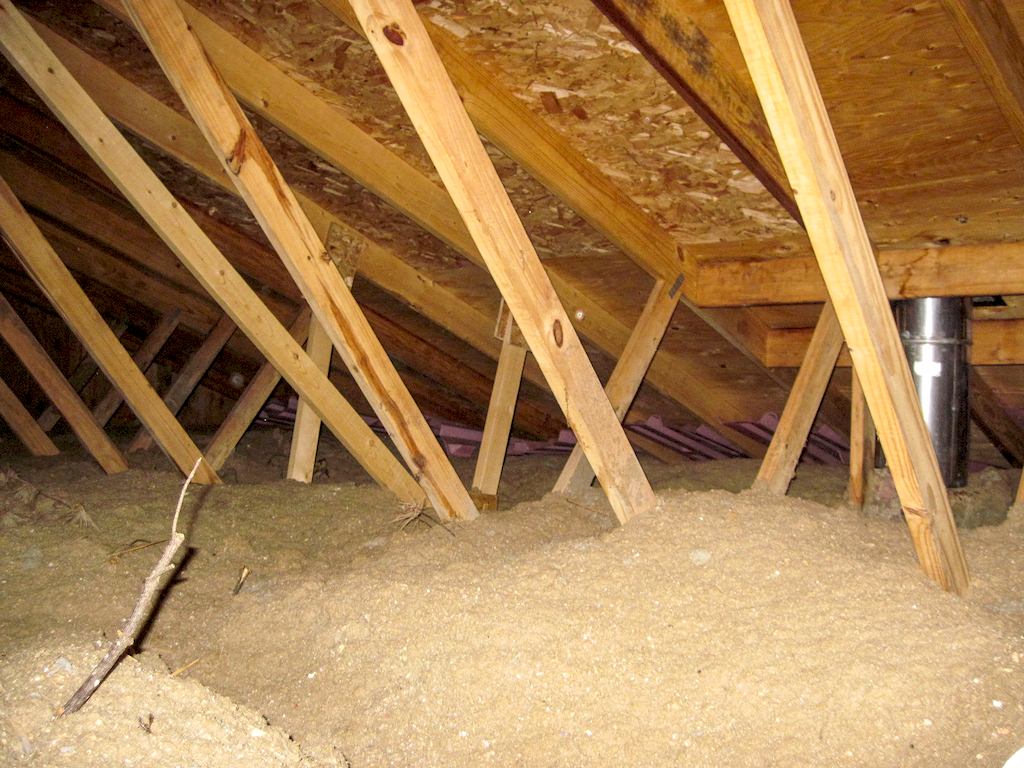 Just because your house passes the minimum requirements doesn't necessarily mean that it is insulated enough. There are some signs that your home is under-insulated and we're going to highlight some of them.
---
Read Also:
---
High Energy Bills
This is one of those signs that will be hard to ignore. If you notice that there is an increase in energy bills and the HVAC unit is working at optimum capacity, there is a high chance that the issue could be related to insulation.
You can look at the energy bills for the last few years to determine if there has been an increase. If you notice a huge increase, the first thing you'll want to make sure of is that there is no issue with the HVAC.
An energy audit could be necessary so that you're getting to the bottom of the problem.
It is possible to lose energy through the ceiling, walls, doors, and windows. You can check out Insulation4US if you're looking for an insulation solution for your home.
Cold Rooms
Since the house is under-insulated, there will be a lot of energy being lost. The HVAC unit could be working at optimum capacity but you're not seeing any difference as the rooms are still cold.
The rooms could be properly ventilated yet the problem still persists. In such a scenario, there is a high chance that the issue is poor insulation.
You'll need to reach out to a professional to get to the root cause of the issue.
Fluctuating Temperatures
A sign the home is under-insulation is when there are uneven temperatures throughout your home. If you notice different temperatures in the different rooms, the problem could be insulation.
You first have to make sure that you have the thermostat settings right before jumping into any conclusion.
Cold Floors, Walls, and Ceiling
You're supposed to do the touch test in order to determine if indeed there the surfaces are cold. If they're colder than usual, you might want to do further tests just to make sure that the issue is with insulation.
Naturally, the interior of the walls and floors should feel warm when the HVAC unit is functioning. If it feels cold or damp, there is a chance that there isn't enough insulation.
The exterior wall should also feel cold upon touch because proper insulation is supposed to keep the warm air inside.
Water Leaks
Poor insulation not only lets the air out of your home but will let in moisture. It is easy for water to find its way inside your home when there is poor insulation.
Before you know it, you will be dealing with mold in your home. Leaks are usually a sign that you should be getting the insulation replaced as soon as possible.
Make sure you're constantly inspecting the attic and when you suspect that the house could be under-insulated.
Frozen Pipes
Frozen pipes behind the walls can also be a clear sign that your home is poorly insulated. You're likely to experience this problem during winter when sub-zero temperatures.
You don't want to be facing expensive plumbing repairs when the problem could have easily been solved by adding an extra layer of insulation.
Getting an Insulation Contractor
Once you've noticed that there is an issue with the insulation, the next step would be to get a contractor to help with providing a solution.
The whole process should start with an energy audit so that all the potential areas that need to be prioritized are identified.
You need to make sure that you're getting someone that is experienced so that the whole problem is being taken care of once and for all.
A reputable contractor will ensure that the right materials are being used for the insulation process so that you don't have to worry about high energy bills.
To Sum it Up
You should not wait until the issue gets out of hand before you start looking for a solution. You're likely to see an increase in energy bills.
You could also be putting the health of your family at risk because of the presence of mold. It is crucial that you're reaching out for help as soon as possible.