When it comes to heating, ventilation, and air conditioning (HVAC) systems, four main types can be used in homes and businesses. Each system has its benefits and drawbacks, so it is crucial to know the differences between them before deciding which one might be best for your needs.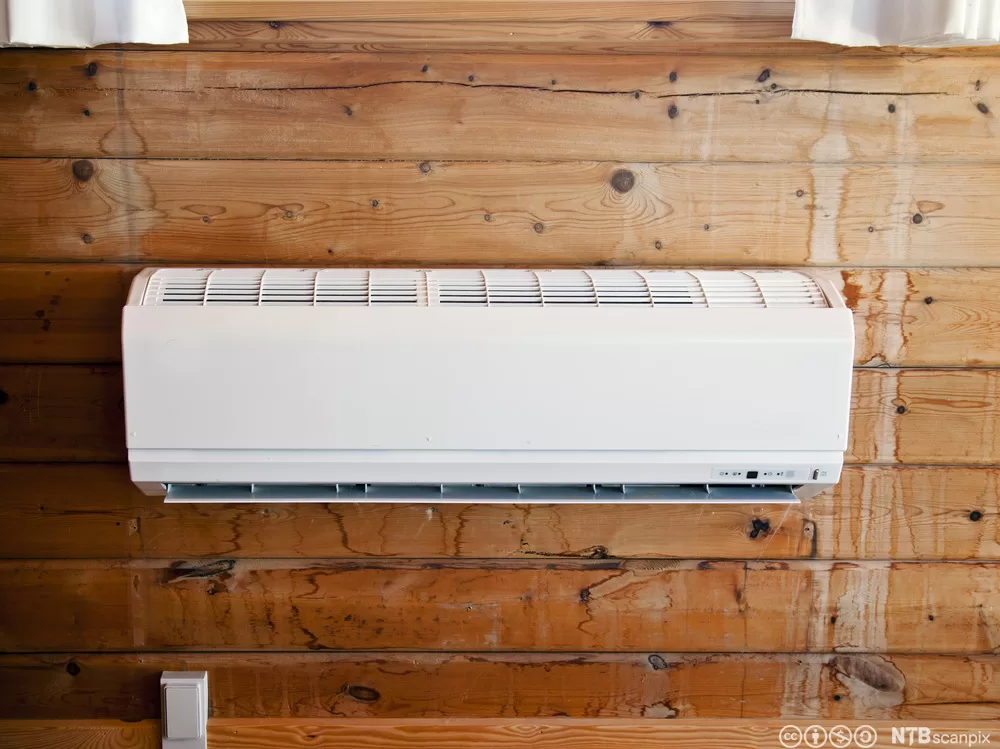 Split-Systems
The first type of HVAC system is known as split-systems. This type consists of two components; indoor and outdoor units. The indoor unit is responsible for cooling or heating the interior space, while the outdoor condenser disperses either cool or warm air from outside.
The benefit of this type of cooling system is that it allows you to adjust temperatures for individual rooms or areas separately. Additionally, split systems are typically easy to install and maintain. The main drawback is that it can be expensive because two components are required for operation.
Packaged Systems
The second HVAC system type is called 'packaged systems.' This type combines all the components into a single unit outside your home or business facility. This system eliminates having an additional indoor component, thus making the installation less costly than split systems.
However, since all the items are compacted together, it can lead to higher noise pollution levels and a limited heating/cooling capacity compared to other systems.
---
Read Also:
---
Heat Pumps
Heat pumps are another HVAC system used primarily to heat a home or business facility during winter. This system uses air-source or geothermal energy to transfer warmth from outside into your building.
It is much more energy efficient than other systems, as it uses less electricity to operate. On the downside, these systems can be expensive to install and require additional equipment such as air handlers or ducts.
Ductless Mini-Split Systems
The fourth type of HVAC system is known as a ductless mini-split system. This type allows you to control temperatures in individual areas within the same building and consists of several indoor units connected to an outdoor condenser.
The benefit of this system is that it is not as noisy as other systems and consumes less energy while still providing efficient heating or cooling. The main drawback is that installing multiple indoor units throughout a building can be costly.
The Most Reliable HVAC Brands
If you want to know what is the most reliable hvac brand, you should remember that the industry standard on lifespan is generally accepted to be at least ten years of life experience, so it is vital to consider the lifespan of a system when selecting the right brand.
Comparing warranties and customer reviews may help when researching the best brand options. Warranty coverage offers protection against manufacturing defects or failures, while customer reviews provide insight into user experiences with various brands. Additionally, many online consumer sites are available to check ratings and provide product comparisons.
One famous brand for split systems is Mitsubishi Electric. Their systems are known for their energy efficiency and quiet operation, making them ideal for any home or office setting.
Mitsubishi provides a wide range of air conditioning models with features like intelligent temperature control, automatic restarting functions, and Wi-Fi compatibility. In addition, they have an impressive 10-year warranty on all their systems.
Another famous brand is Carrier, which offers residential and light commercial HVAC systems designed to meet specific needs depending on the size of a building or space. Their units come in different models, including heat pumps, cooling-only units, and hybrid systems that combine heating and cooling capabilities into one unit.
Carrier also offers up to 12-year warranties on some models, which is an added benefit when looking for reliability in an HVAC system.
Finally, Trane is another reputable name in the HVAC market specializing in high-performance systems designed for projects ranging from single-room additions to large multi-story buildings.
Their advanced technology ensures superior comfort levels while reducing energy consumption thanks to variable speed blowers or two-stage compressors, which enhance energy efficiency by running at two different speeds during different times of the day instead of running continuously in one setting.
They also offer extended warranty coverage depending on the model purchased, adding another assurance layer when investing in reliable HVAC technology for your home or business facility.
Conclusion
There are four types of HVAC systems. Each system has its own set of benefits and drawbacks depending on the needs of your home or business facility. Before making a decision, consider consulting with an expert who can help you understand which one might be best for you based on individual requirements.
It is important to remember that selecting the correct type of HVAC system for your particular space depends heavily on size, climate, budget, and intended use. Additionally, regular maintenance should always be performed to ensure the system works properly and efficiently.