Buying a family car can be a risky investment if one indulges in impulse buying. It can backfire and leave you with regrets if you don't think it through and really spend time analyzing what exactly it is that you want from that car.
If you're growing your family and looking into buying a family car, there are many things that you should consider before purchasing one.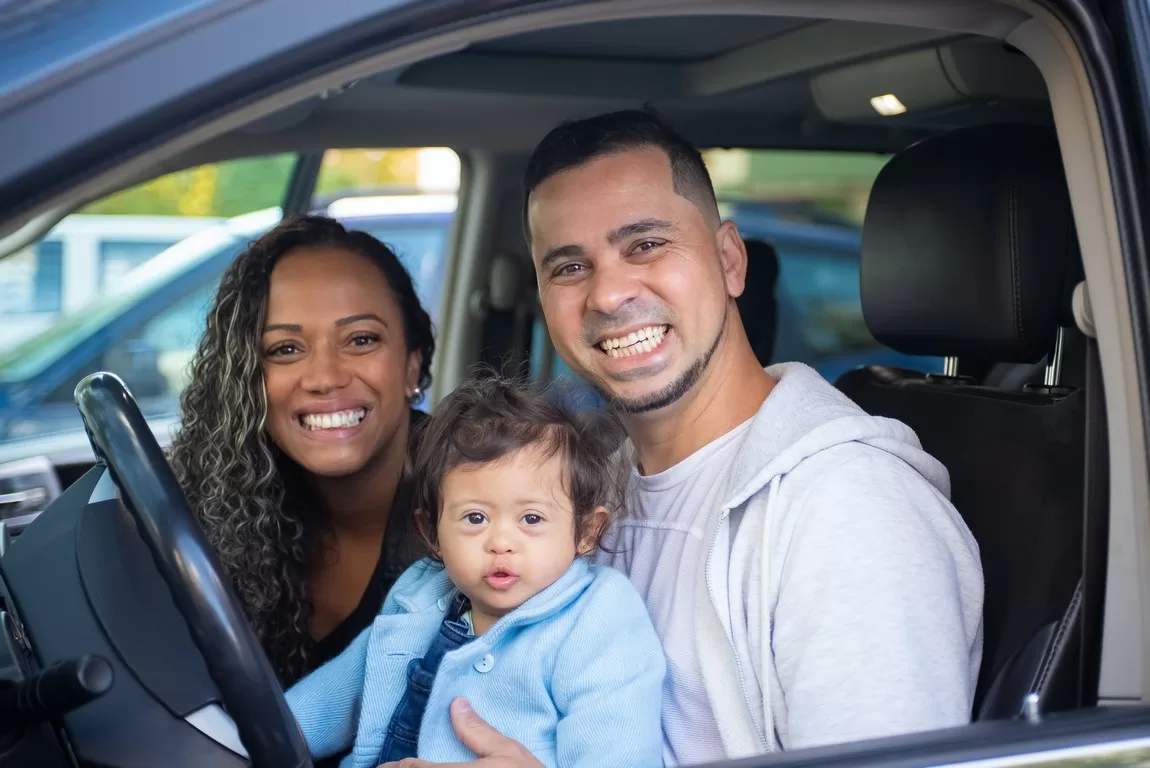 Some of these things aren't as obvious as the topic might seem, which is why, we've gone ahead and done some extensive research for you, making sure that you take into account everything that needs to be thought of before finalizing and shortlisting potential cars.
1. Traditional Car or Ev?
One of the most important decisions when buying a car in this day and age is whether to buy an electric vehicle or a gas guzzler. With more and more brands coming out with affordable EVs it might be time to take the plunge and go electric especially if you don't own one already.
A family electric car like the All electric Kia EV6 can be a great buy, especially if you're looking for a car that looks sleek, has plenty of space to fit everyone and their friends, and also handles like a dream.
2. Safety and Maintenance
Another concern that many people have when thinking of buying a family car is whether it comes equipped with enough safety mechanisms or not. This includes a good braking system, seats that allow for children's car seats, and additional space for camera mounts, especially if you have little ones around.
Another concern can be whether the car you are going to get is easy to clean or not. You definitely don't want to get a car that's very difficult to maintain, because if it's a family car, it's going to be going through a lot of usage,s and going over for continuance maintenance might not always fit in the schedule.
---
Read Also:
---
3. Space and Seating
Similarly, you might want to think about how much space you actually need and brainstorm questions like how many people will be using it and what will you be carrying in the vehicle.
For example, it might not just be used by your kids but for picking up the entire girl scout team or the entire football team for meetings. All these questions can help pinpoint the right kind of car you'll need for your family, and this can vary from family to family.
Like, if you're a very adventurous family and love biking or kayaking then having a car that allows for bike carriers and overhead kayak rails can be something that you might look into.
4. Budget
Budget is an obvious one because that really limits or opens up the number of choices you can have in a particular category. Figure out your budget before falling in love with a car, because that will just lead to heartbreak! Besides, if you want a quality car but don't want to spend a lot then looking into the second-hand market might be worth it as well.
Or if you do want to buy it, then figuring out how to finance it should also be thought of before finalizing a car, just so that when you do go into the market looking for one, you don't overstep your budget or buy one that doesn't lease for a reasonable amount.
5. Additional Features
Additional features like heating, cooling, and entertainment systems can all be vital decisions to make when choosing a family car.
It is usually the family car that one takes on long drives and overnight journeys so making sure that it has everything that your family would need over a long journey can be a surefire way to eliminate some of the more unreasonable options.
Plus, features like doors and trunks that open automatically can all make sense when you have little ones, so make sure to look at all the additional features and benefits your favorite car comes with.
These are just some of the things to consider when buying a family car. Making a list of pros and cons for each of your potential runners-up or even asking friends and families with similar needs can be a good starting point in deciding what to look for.
If you think about all the factors mentioned in our list, then you'll have a great insight into exactly what your family needs and desires, making researching for the right car, a breeze.