The standard wood door is one of the items in a house that is rarely changed, and for some people, there is no need at all to consider replacing a door.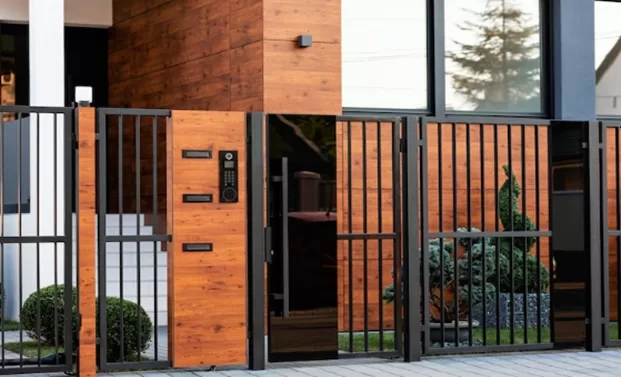 Just opening and closing is all that is required of it. However, if you want to improve the appearance of your house and have onlookers gasp, then you must upgrade to a modern iron door.
Changing out the front door may do wonders for the curb appeal, safety, and resale value of your property. Continue reading to find out why upgrading to an iron door is the best option for your home.
1. Provides Insulation
Have you ever been in your bedroom or living room in the middle of winter and discovered that no matter how high the thermostat is set, it doesn't seem to be getting any warmer? The traditional wooden door may be one of the causes of the house's constant exposure to the chilly air. If you ignore it, you'll wind up paying this ridiculous amount on your energy bill.
On the other hand, you can potentially save some money by installing an inexpensive wrought iron door. The iron door easily becomes hot due to the heater inside the room and thus keeps the inside warm.
---
Read Also:
---
2. Create More Curb Appeal
Wrought iron doors have long been associated with elegance and sophistication. Of course, this isn't the sole benefit of iron doors; nonetheless, they do make a house seem more beautiful and sophisticated.
Iron doors are available in a wide variety of designs, from classic to extravagant. Iron is not only classy and fashionable but also adaptable; you may choose a simpler design if you like. You can purchase them in a wide variety of personalized patterns, making them a good option if you want to give your house an exceptional appearance.
3. Increase Your Safety
An iron door is an excellent investment in the safety of your family and your possessions, which should be a top priority no matter where you reside.
Iron is the strongest and longest-lasting material for doors. A front door made of iron, even if it doesn't appear industrial or imposing, is very difficult to break into. Iron doors are not only hard to break into, but they also hold up well to disasters like fires. They withstand hazards to your home including storms, high pressures, and other difficulties with ease.
4. Long-Term Financial Savings
One possible reason why iron doors are less popular is the higher initial investment. But this expenditure will help you save money in the future.
Since the door won't need to be replaced, you'll avoid future replacement and repair expenses. You're also making an investment to guard against burglaries and natural calamities that could cause property damage.
Although iron is more expensive, it prevents future costs, so think of it as an investment in the future of your house.
Conclusion
A residence with iron doors makes a statement in several ways. It makes a very strong visual statement. It also communicates your concern for home safety. There is no way to go wrong with this investment in design and safety, and it will last for many years to come.