The Wall hugger recliner is designed to be pushed against the wall to free up more space when not in use. Some people refer to it as flush recliners, which are essentially the same thing.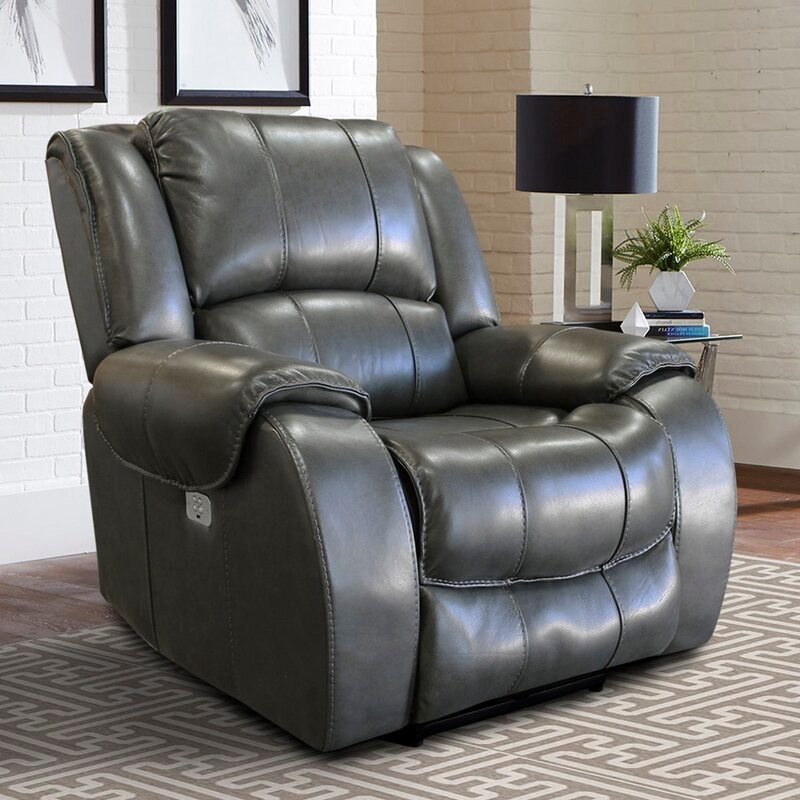 A wall hugger or flush recliner attaches directly to the wall and doesn't require any clearance behind it when in use -making them ideal for small spaces.
However, they also come in handy if you want your chair out of sight when the company comes over.
How Does a Wall Hugger Recliner Work?
Wall huggers sit directly on the floor, and they're attached to a track that runs along the wall.
When you're ready to use it, you pull it away from the wall and use its mechanical or pneumatic system to recline into your desired position.
Since no legs are sticking out, these recliners are safe for homes with young children who might try climbing onto them.
What is the Difference Between a Wall Hugger Recliner and a Regular Recliner?
The main difference between a wall hugger recliner and a regular one is the wall hugger's ability to attach directly to your wall. In terms of functionality, they're the same as their free-standing counterparts.
The only difference is that some models come with fully upholstered arms instead of just chair backs, so they aren't as open and spacious as your typical recliner.
If you have a small space, a regular recliner may not fit. However, this doesn't mean you'll only have the option of a wall hugger recliner if you live in a tiny home or apartment.
You can always go with a chair on legs instead for this purpose although these won't save as much space when it comes to your decorating scheme since they're more of an eyesore.
Wall huggers tend to be more expensive. The main reason for this is that they have a special track system and need to be installed on walls.
Different Types of Wall Hugger Recliners:
Two Set Wall Hugger Recliner
Two set wall hugger recliner is a type of recliner designed to give your living space a professional look.
This means that the armrests are located about two feet from either end of the frame, giving it a sleek and contemporary feel.
This type features solid back cushions, which add a level of comfort when in use. Although this type does not fully recline, it allows a more relaxed position than just leaning back slightly. The seating area is fully upholstered as well.
90 Degree Wall Hugger Recliner
It is another type of recliner that has no track and sits directly on wood or tile flooring and the wall.
This type of recliner allows you to sit in a relaxed position with the "legs" extended outward at 90 degrees. Your feet should be situated near or slightly below your knees.
With this type, there is no need for the hassle of attaching anything to your wall.
The frame itself should be sufficient enough to hold everything together. This also means that you can move it around if the need to do so arises.
The seat and back cushions are upholstered in a fashion similar to that of an average recliner. The leg rest is padded with foam for extra cushioning when in use.
---
Read Also:
---
Track Style Wall Hugger Recliner
This is the most common type of wall hugger recliner. The name "track-style" stems from its method of attaching to your wall it uses a track system that allows you to connect it wherever you want.
This way, if you have hardwood or tile floors, no installation is necessary, saving your money.
Remote Controlled Wall Hugger Recliner
The remote-controlled recliner is similar to a track-style recliner; the only difference is that you can control it remotely.
It is handy when you want to lay in bed using your tablet or phone and watch TV or Netflix simultaneously.
Zero Wall Recliner
Zero Wall Recliner is a product that can attach directly to your wall. In terms of functionality, they're the same as their free-standing counterparts.
The only difference is that some models come with fully upholstered arms instead of just chair backs, so they aren't as open and spacious as a regular ones.
Hugger Recliner Chair
Hugger Recliner Chair is the wall hugger recliners that are designed with chair backs instead of arms.
Many people prefer this type because it can fit through most doorways. Thanks to increased mobility, you can move your recliner around the house.
What to Look for When Purchasing Recliner?
1. Height and Comfort
When purchasing a wall hugger recliner, you should consider the height of the chair.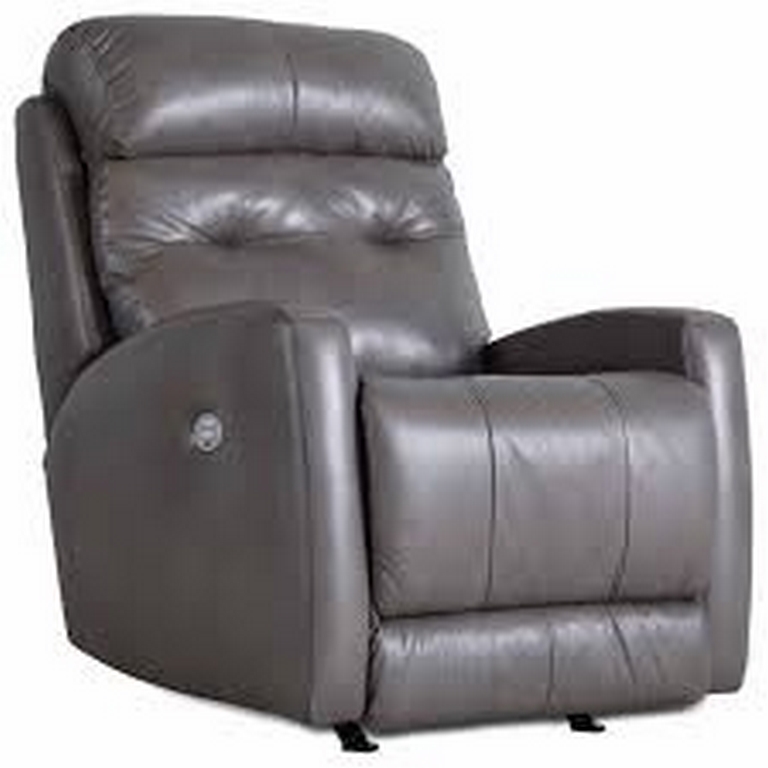 The length should be long enough to reach your knees while not being too high, where it will make you feel uncomfortable and strain your back. We don't recommend you purchase a short version because it will be painful.
2. Leg Rest Length and Cushion
It would help to consider the leg rest length and cushioning when purchasing a recliner. If too long, your legs might go out of the bottom, causing discomfort when in use.
It is best if the length is proportional to your height. It should be in a position where you will not have to worry about kicking out from under you but also provide support when in use.
3. Back Rest and Cushioning
The backrest should make you feel comfortable without any pressure points poking into your back after a long period of sitting.
The cushioning should be adequate to make you feel like you are practically lying in bed when reclining.
4. Upholstery and Color
Finally, when purchasing a recliner, consider the upholstery and color options available. Some upholsteries provide more support than others, while some come with no lumbar support or pillow armrests.
It is best to look for one that has your preferences in mind. Wall huggers typically come in various colors: brown, red, tan, and black, among many others. There's bound to be something that fits your style perfectly!
5. Warranty Information
Lastly, it would be beneficial to check what kind of warranty information is available. If you do happen to have a warranty, make sure that it is up to date and doesn't expire soon.
Conclusion
A wall hugger recliner is a worthwhile purchase for anyone who wants to make the most of their home entertainment system without having to burn a hole in their pocket.