As far as doorbell cameras go, very few areas are recognized as Ring. One of the most known brands in the industry, Ring provides a vast assortment of video doorbells, from the basic models to top-of-the-line options like the Doorbell Elite. The company makes it easy to find a doorbell that suits your needs and budget.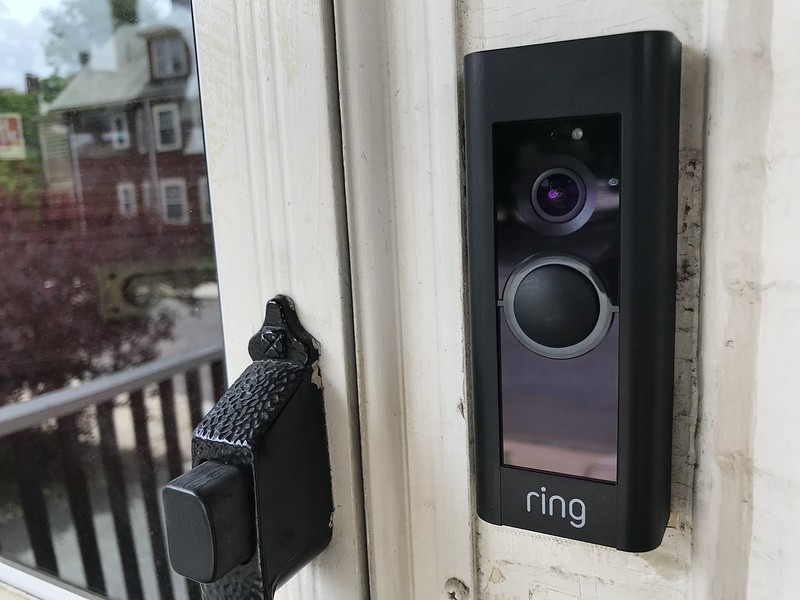 Despite Ring's impressive name and wide range of doorbell offerings, there are alternatives to Ring products that are as good or even better for your needs. If Ring isn't for you, there's a good chance the products we'll discuss today will be.
Why Isn't the Ring Doorbell for You?
The ring may be sought-after for its reliability, but its resolution or design could leave a few things to be desired for some users. You'll find models falling short in image quality or design sleekness. For this reason, you may want to select from the following worthy Ring alternatives to compensate for these deficiencies:
Doorbell Cam by Nest Hello
Video Doorbell by Arlo
View by August
Let's go over these porch protectors and see why they make worthy replacements to your ring products.
---
Read Also:
---
Best Ring Doorbell Alternatives
If Ring doesn't quite do it for you, consider these products instead:
1. Nest Hello
Nest Hello proves there are a number of doorbells that can stand up to the Ring doorbell line. It has a sleek but low-profile design that blends with any theme and gets in the way of nothing. Not to mention, its video and audio quality are top-notch. Robustly designed and littered with add-on features, this doorbell makes for a really solid choice.
What makes this doorbell camera stand out compared to other options? It's a 1,600 by 1,200 resolution camera that provides a 160-degree field of view. There may be offerings with higher resolution and similar fields of view, but they could be too pricey for your liking. Plus, "unobtrusive" is the last thing you can say about their designs.
There is no ignoring this model's audio quality. It could be some of the best the industry has ever seen from a commercially available budget-friendly model. There'll be neither instances of it making crackling sounds nor times when it lags and causes awkward exchanges with visitors.
2. Arlo Doorbell
Overlooking Arlo while you're searching for Ring alternatives could be a huge mistake. Cool is an understatement when describing this doorbell's features. Its low price range and excellent quality should further drive the "cool" point across. Plus, paying $150 for a doorbell that outperforms models above its price range is a deal you shouldn't miss.
Like Ring, Arlo prides itself on reliability and in "seeing what others can't," as their tagline suggests. Its high resolution doesn't just get the job done; it gets it done superbly via a 180-degree field of view. If Nest Hello had you at audio quality, this one is likely to win your heart in video quality.
This specific doorbell's two-way functionality is a dream. It works through phones instead of app push notifications, so there's no way you can miss it. As such, there will be way fewer instances when you keep guests waiting at the front door.
You might also find this doorbell's other advanced features interesting. Its smart notifications, for instance, let you tell the difference between humans, animals, vehicles, and other moving things. While the technology isn't faultless, it should be useful enough if you live by a busy road.
3. August View
The upgraded version of August's first-generation video doorbell is sharper, more intuitive, and simpler to use. It's as straightforward as doorbells come, getting the job done with no fuss and bother from the onset.
You'll know the August View is special because of its no-nonsense installation. Unlike Ring products and the two other options on this list, the View runs on battery and doesn't involve wired connections that could get you into a tizzy upon installation. You'll only have to spare 15 minutes of your time, and you're done.
The doorbell isn't a slacker in the video department, either. It showcases a 1440p resolution camera with a 150-degree field of view, which is impressive enough to shoot clips. What's more, the lack of lighting doesn't mess with the video quality.
You're still able to see as clearly with the camera at night as you well during the day. That can be extremely helpful to those concerned about uninvited nocturnal guests, humans or otherwise.
However, keep in mind that this doorbell doesn't have much in the way of add-ons. It offers the best experience of "basic" you could ever ask for, which should be more than enough for a lot of users. Besides, frills only add unnecessary expense if you have little to no use for them.
So, What's the Deal With These Alternatives?
Ring doorbell alternatives are not created equally, so consider the specific features you want and how much you're willing to pay before making a decision. We doubt any of the above options should disappoint you. Just to be sure, review each product's offerings so that you can better choose between them or find suitable options outside of them.