Experiencing comfort and luxury right in your home is an intentional decision that should be made by everyone.
While going out can be fun, there are times you just want to be at home with your loved ones. These times are when you will appreciate your home theatre the most.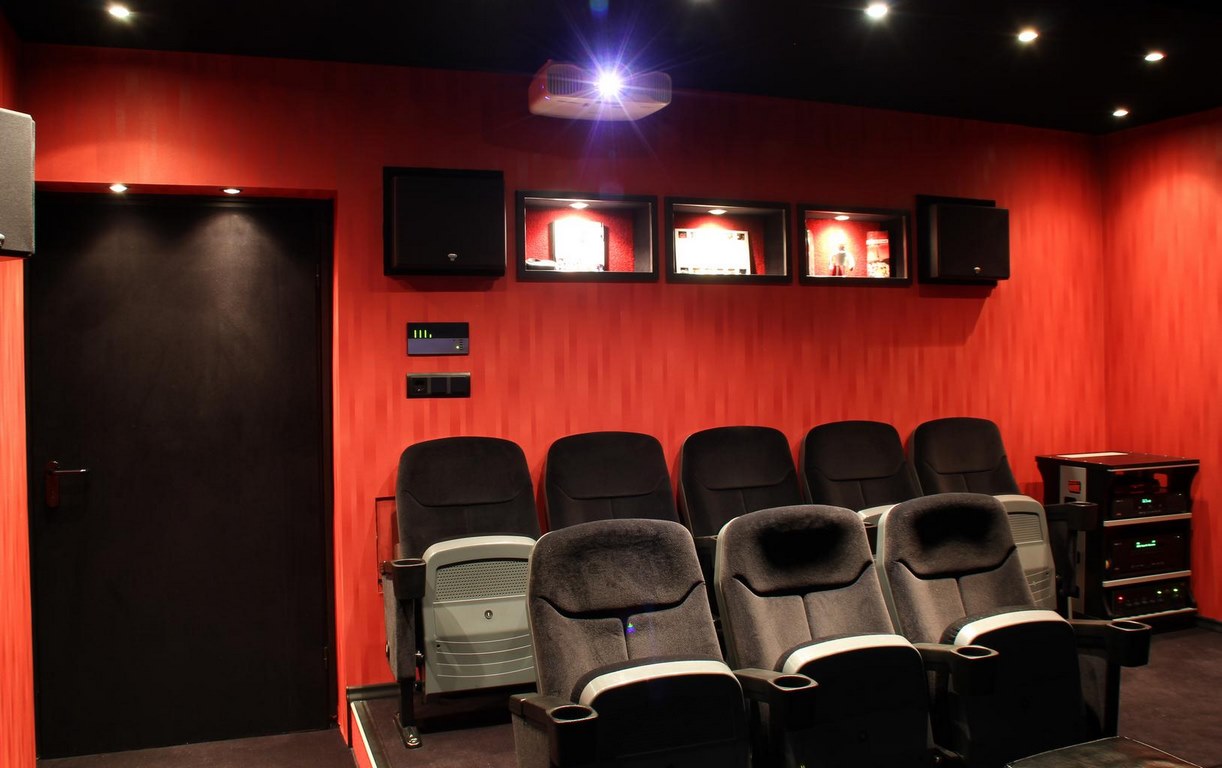 However, to get the best experience while enjoying the home theatre, you need to have the right home theatre seating installed.
With the right home theatre seating in your home, you will enjoy less worry about top theater seat covers especially considering how unhygienic public spaces can be.
If you are concerned about choosing the best home theatre seating for your home, there are several factors that play into the selection process.
Below are some of the factors that can help you to choose the best one.
Choosing the Right Home Theatre Seating
Before you head into the market or kickstart an extensive online search for home theatre seating, you want to make sure that the final choice is one that ticks all of your boxes; this significantly increases the level of satisfaction that you enjoy from the product.
Below are some factors to consider as you begin your search;
The Size of The Room
The size of your entertainment room matters a lot when choosing a home theatre seating.
You do not want to end up with a home theatre seating that is too large or too small for the space you have.
Seeing as small rooms do not create a lot of options when it comes to seating choices, you should be ready to work around this setback.
However, if you have a large space, you need to also consider other factors like the distance between the seat and the TV as well as how wide you want the seat to be.
All of these, when carefully considered can significantly boost the final decision you make.
---
Read Also:
---
Number of Seats
Similar to considering the space available, you should also consider the number of seats you are planning to install in the entertainment room.
Most people consider the size of their family when making this decision, however, the available space can also be a major deciding factor.
If you are choosing small seats, you can fit in more into a small space.
Features
Unlike the regular couch or sofa, home theatre seats often come with a number of features that make the viewing experience better.
The more the features, the higher the cost. You need to familiarize yourself with the different features that are available and then choose those ones that most appeal to you and your loved ones.
Materials and Construction
There are many home theatre seating designs on the market. Home theatre seating are also made from different materials.
You should choose the seat material based on how well you can maintain the chair.
Types of Home Theatre Seats
There are different types of home theatre seats on the market. Some products have been specially customized to appeal to a certain market while some others are designed for general use and acceptance.
As a customer, you have a range of options to choose from including;
– Single recliners
– Sofas and chaise lounges
– A row of seats
– A form of a loveseat
– Individual seats
– Multi-row seats
The Best Home Theatre Seats
There are hundreds of home theatre seats on the market. Each of these seats come with different features and in different materials designed to appeal to customers.
We have selected some of the very best options you can find on the market just for you.
Seatcraft Anthem Home Theatre Seating
If you are in search of a luxurious home theatre experience, then you are not far away from one when you choose the Seatcraft Anthem chair set.
This home theatre seat is made from fine leather and designed to offer comfort to users all-around.
One of the biggest advantages is that it offers two connected recliner chairs, remote controls for nacho bowls, cup holders with backup light, wireless charging for mobile devices, and ambient base lighting.
If you are interested in additional storage space, lift the armrest up.
Homall Single Recliner Chair
If you are interested in something that is more pocket friendly and yet delivers the feeling of relaxation, then you should consider the Homall single recliner chair.
Rest assured that this home theatre seater comes with its range of advantages including a comfortable construction, easy to clean design, curved armrest, and adjustable footrest.
Other options you can consider include;
– FDW Wingback Recliner
– VIT Gaming Recliner
– Yaheetech 2-seat reclining chair