Keeping your house in good condition is a top priority for most homeowners. After all, your house is likely your biggest investment.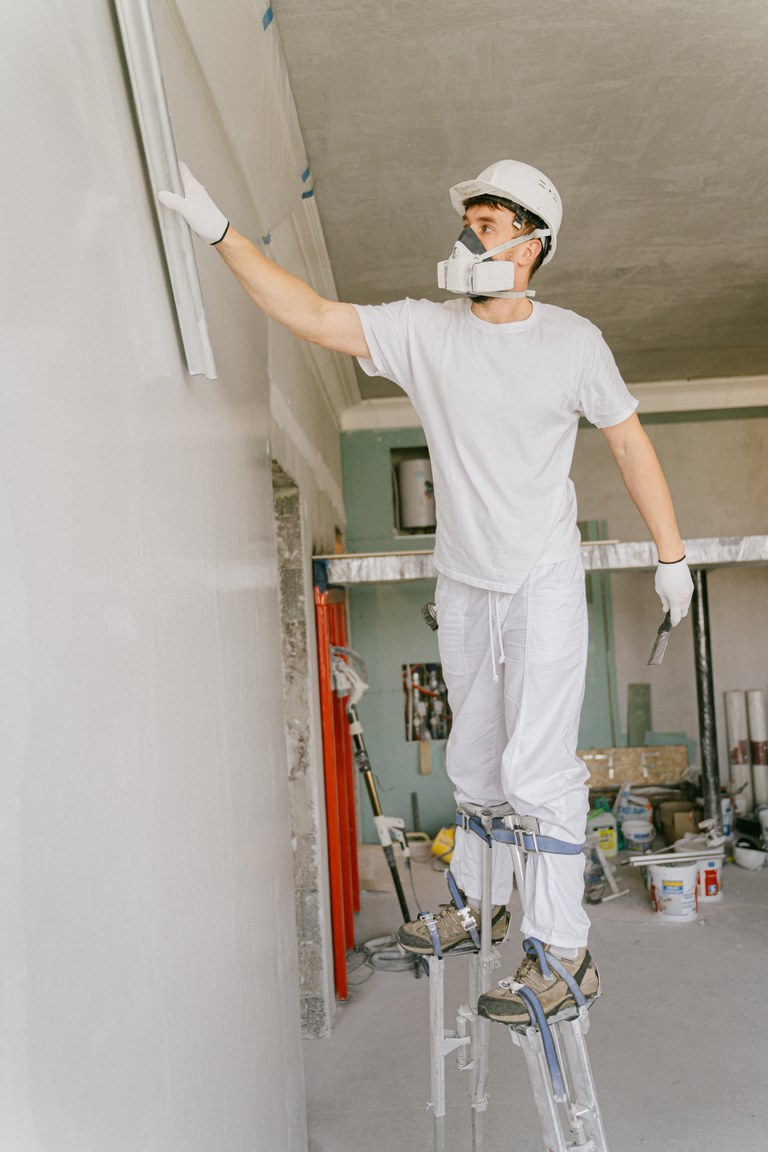 But as time goes on, every house will need some work. And while you may be handy around the house, some things are better left to the professionals. Not all house refinement projects are created equally. Some are simple enough that any homeowner can tackle them, while others are better left to the experts.
So, each time you come across a problem in your home that needs fixing, ask yourself: is this a thing I can do myself, or do I need to hire a professional? Here are 7 things you can't fix by yourself and need professionals when renovating your house: read and keep them in mind!
1.  Plumbing
Many people think they can save big money by doing their plumbing when renovating their house. However, this is often not the case.
Being a complex system of pipes and fittings, plumbing requires specialized knowledge and skills. Attempting to do your plumbing without these skills can often lead to more expensive repairs down the line.
In addition, many municipalities have regulations that require plumbers to be licensed to work on gas lines or other potentially hazardous projects. So, it is usually best to leave plumbing repairs to professionals. Doing so will save you time and money in the long run.
2.  Electrical Work
You might think you're a handy person and can take care of all the electrical work yourself when you're renovating your house. But trust us, this is something you definitely need to call in the professionals. Here's why:
For starters, electricity is incredibly dangerous. One wrong move and you could be electrocuted. Even if you don't end up harming yourself, you could easily damage your home's electrical system, which is not something you want to mess with.
Another reason to leave electrical work to the pros is that it's simply too complicated for most people to understand. Unless you have extensive training in this field, chances are you won't know what you're doing, and you could make things even worse instead of better.
So, save yourself the trouble and the potential danger, and hire a professional electrician to take care of all your electrical needs when renovating your home. It's the smartest thing to do.
---
Read Also:
---
3.  Walls & Ceilings
Sure, you might be able to patch up a hole or two, but if you're dealing with cracks, water damage, or other serious issues, then you need to call in the professionals. They surely will have the tools and experience necessary to get the job done right, and they also know how to work around things like wiring and plumbing.
So, if you're planning on doing any major renovations to your home, make sure to put walls and ceilings at the top of your list of things that need to be fixed by a professional. Otherwise, you might end up making a bigger mess than you started.
4.  Painting
When it comes to painting your house, there are some things that you just can't do yourself. Sure, you could probably paint the walls without too much trouble – but what about the ceilings? Or the trim? And let's not even try to paint a mural or something! No, it's always best to leave it to the professionals when it comes to anything remotely tricky.
We wouldn't like to persist that you can't do any painting yourself. If you're feeling courageous (or on a tight budget), you can always tackle the easy stuff, like painting the walls. Just be always prepared for a bit of a learning curve – and some sore muscles afterward! But it's best to call in reinforcements when it comes to anything else.
5.  Mold Removal
Mold removal is often thought of as something you can fix yourself. However, this is not the case. If you are renovating your house, you will need to hire a professional to remove mold. Mold can be a reason for severe health problems such as respiratory, skin irritation, and even cancer.
Therefore, hiring a professional to remove mold from your home is crucial. A professional will have the proper equipment and training to safely and effectively remove mold from your home. In addition, a professional can advise you on how to prevent mold growth in the future.
If you face a mold problem in your house, check mold remediation Bellevue of Mold Solutions to investigate the problem and fix it. Don't let mold cause serious health problems for you and your family.
6.  Window Installation
Window installation may seem like a simple task, but it's one of those things that's best left to the professionals. With so many reasons for this, the most important one is that improper installation can lead to leaks, drafts, and energy loss. Improperly installed windows can void the warranty, making it difficult or impossible to get repairs or replacements if something goes wrong.
So, if you start thinking of planning on renovating your home, leave the window installation to the experts. It might cost a bit expensive, but it will save you money and headaches in the long run.
7.  Heating, Ventilation, and Air Conditioning
This system consists of three main parts: the heater, the vent, and the air conditioner. Each of these parts has to be correctly installed and maintained to work properly. Heating and cooling your home is a delicate balance; even a tiny change can throw off the entire system.
That's why it's important to leave it to the professionals when renovating your house. They have the experience and expertise to make sure you're heating and cooling system is installed correctly and works properly. If you try to do it by yourself, it can result in costly mistakes that can be difficult to fix.
The next time you need help with your heating and cooling system, save yourself the trouble and call a professional. You'll be glad you did!
Make the Rightest Choice and Hire a Professional
As you've seen, there are some things that you can't fix by yourself. When renovating your house, leave these tasks to the professionals. They have the experience and expertise to accomplish the job and avoid costly mistakes.
Hiring a professional will be the best thing you can do when renovating your house. So don't hesitate to call in reinforcements when you need them – it's the smart thing to do!