The summer season is here. What if your air conditioner breaks all of a sudden?
You can always call upon a technician or an expert to get it fixed, though due to high demand, it may not be as quick as you want it to be.
Meanwhile, you wait for the AC to get repaired, use these tips to keep your home as cool as possible.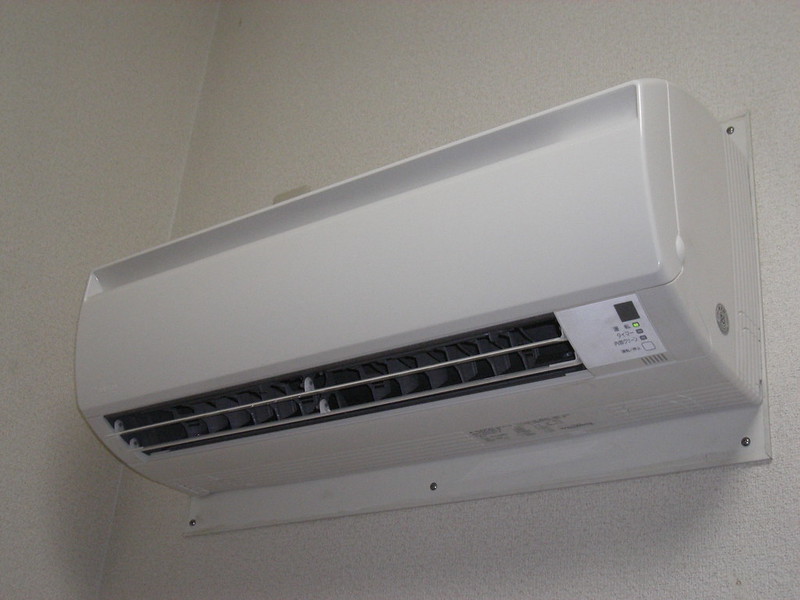 You can read more here and find out the best way to get the issue solved instantly.
The hot and humid summers can make you feel uncomfortable within your house, which in turn can leave you feeling sweaty, cranky, and exhausted.
To make sure you don't lose your cool (be it your mind or your body) in this weather while you wait for the AC unit to get fixed, follow these ways how to keep cool when AC is broken:
Cool the Room with The Help of Fans
Operating a fan at high speed is one of the most efficient and effective ways to keep your room cool without an AC. The cool effects of the wind make you feel about 4 degrees cooler.
If you switch on the ceiling fan, ensure that the fan is blowing air downward to create the breeze you need.
Next, remember to turn the fan off when you leave the room to save your bill and energy.
Yet you may not be as satisfied as when you use an AC unit since the fan will only cool you for a while. It won't drop the temperature in the room.
If you own an attic fan, switch it on at night to let in the cool breeze, thereby creating a cooling effect in your house.
Do not forget to close the windows and turn off the attic fan before the sun rises to keep the air inside the house cool.
Cool Your Body
Apart from the running fans, you can also cool yourself by putting a wet towel on top of your shoulders or neck.
Wearing light (preferably cotton) clothes also helps in reducing the body temperature, which keeps you cool.
Additionally, you can also opt to take a shower twice a day since it will help you get rid of the body heat.
---
Read Also:
---
Reduce Heat Coming Inside the House
Usually, rooms in the west or south of the house are the ones that require a lot of effort to cool.
It would help if you shut the windows, then pull down the shades and cover the windows to minimize the heat and sun rays from coming inside the house.
Dense and dark curtains, along with a white reflective lining, work very well to keep a room cool from the hot sun.
If there are trees in the west or south directions, they too can help keep your home cool.
Lessen Heat Generated Within the House
A practical way to cool your room is to decrease the heat inside the house.
When your AC unit is broken or unable to beat the heat, it becomes scorching if you want to cook, especially with the use of a stove, oven, or any other heat-producing device.
If your AC unit is broken, you can stick to making food in the microwave since it won't produce much heat.
Cool the Room with Ice
Place some ice cubes in a glass of water, and place your palm right above the glass.
The air released by this process feels cool. You can increase this cooling effect by placing a big block of ice on even bigger vessels or utensils.
Doing this will help you keep cool till the time your broken AC unit starts working properly.
Schedule an AC Repair and AC Replacement Appointment
A broken AC unit is a considerable inconvenience, primarily if the malfunction takes place on a hot and humid day. It can leave you feeling uncomfortable and frustrated. However, there's no need to worry because help is just a call away.
If you find yourself in such a situation, you can quickly resolve the issue by searching for "Emergency Central Air Conditioning Near Me." This way, you can locate a professional HVAC technician who specializes in emergency AC repairs and can provide immediate assistance. Don't let a broken AC ruin your day when you can find reliable and efficient help nearby.
If your AC unit is ten years of age or more and needs a repair of maybe $500, it is recommended to replace this old AC unit with a new one.
This will help you save on your utility or energy bills while reducing the need for maintenance soon.
Cook Without Heating Device
You must avoid generating extra heat inside your house by adhering to cool veggies, fruits, and foods.
During this season, you may try a few no-cook foods that include fruits, veggies, salads, etc. Discover the hidden talent of cool food within you.
Use Cool Towels and the Fridge
To escape the heat, you can either use wet towels or freeze them inside the fridge to lower your body temperature.
You can take a couple of towels and keep one of them in the fridge while the other is on the back of your neck.
This cooling sensation will help naturally bring down your body heat and help you feel more relaxed.
Keep on switching the two towels as and when they lose their coolness.
Keep Yourself Hydrated
Drinking the right quantity of water every day helps your body regulate the heat and makes you feel cool when the weather is too hot.
Try to consume one and a half to two liters of water every day. You can also drink water infused with fresh fruits to keep yourself fresh and active and aid in a way to stay hydrated.
If you tend to forget to drink water, setting a reminder on your phone can help.
Utilize the Exhaust/Bathroom Fans
The exhaust fan – popularly known as the bathroom fan – in your kitchen and bathroom removes the heat that develops as you cook food or take a shower.
Hence, using it can help lower the home's temperature by letting the warm air go out.
Conclusion
When your AC unit is broken, following the above helpful ways can keep you cool while you wait for it to get repaired.
But most importantly, contact the HVAC professionals or experts to get the issue solved right away! Until then, try to keep yourself as cool as possible.