It's possible you are already psyched up, ready to grow some herbs and greens indoors, somewhere in one of those rooms in your house.
And you are pretty sure it will be a venture worth giving a try, perhaps after learning of someone reaping big from a similar project.
But before you set everything in place, there's one major thing you will have to consider – lighting. Whether you go for fluorescent grow lights or any other source of LED grow lights, the bottom-line is if it will effectively serve its purpose.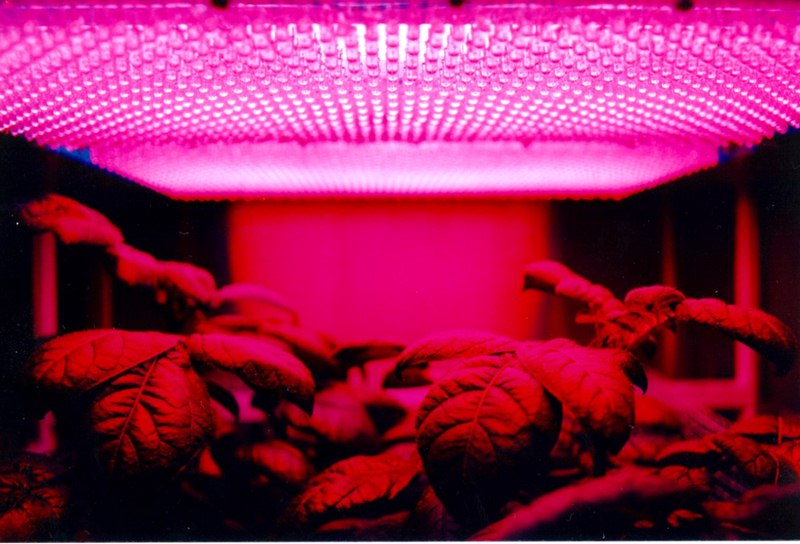 Nowadays, the massive infiltration of countless grows light types in the market have made it hard and confusing for newbies and those who've never bought one to choose the right brand. You browse grow lights on the web and all you see are hundreds upon hundreds of what's purported to be the best.
7 Things to Look for When Buying Grow Lights
To quell out all those popular half-truths and make sure you confidently buy grow lights that would suit your needs, these are what you should focus your attention at:
---
Read Also:
---
Which Crops Do You Intend to Grow?
You must have overheard someone saying that the best choice of grow lights is any one type that can suitably support all types of plants. Well, much as these lights are meant for farming indoors, there are those meant for specific plants alone.
Plants like tomatoes require different light than what's needed to grow flowers, and thus the essence of this question.
Or, What's Your Intended Purpose the Lights?
This question might seem odd and obvious, but it's vital that you give it a befitting answer. Maybe you need your crops to thrive, perhaps to replace the current ones with others that would keep the power bill low or just about any other need.
Regardless of your need, you must remember that the quality of light will hugely impact on the growth and health of your plants.
How Big is the Indoor Garden?
This reason will help decide the size and number of lambs to buy. The general rule of thumb is: for tall plants like tomatoes, 32 watts per square foot and 11-18 watts per every square foot for herbs, lettuce and other low plants.
Power Output vs. Consumption
The fact that you will keep them on for an extended period every single day should give you a hint on its rate of power consumption vs. its output. Inspect its wattage vis-à-vis the output, and if possible, go for a grow light with higher output and lower watts.
Ease and Flexibility
This factor may seem trivial, yet it isn't. The fact that you will be adjusting the lamb's position severally for the plant's optimal growth demands that you consider how flexible and easy to use it will be.
You should go for any one choice that you can adjust the light's intensity and conveniently use anywhere without having to erect something to place on.
The Manufacturer's Reputation
At a period when lots of cheap, fake products have flooded the market, it is critical to consider the reputation of the brand behind your choice of grow lights. You should bank on a company whose array of lambs, bulbs or fluorescent tubes are of unquestionable quality.
Use the past customer reviews on such platforms as Amazon and Facebook to deduce whether it's a safe buy.
Other Major Aspects of the Grow Light
This is where you consider a list of features, including the type of grow light; fluorescent lights, high-pressure sodium lights or LEDs. Each of them has a specific area of use and you must take the necessary caution when selecting one. The brightness or light intensity does matter, much as the color and spectrum as well as the size of the lamb or bulb and its longevity.
You should not rely on the price to choose grow lights. These seven features can as well help you make an informed choice!