Home gardening is booming around the world. Gardening is a soothing hobby for the whole family and a great way to get some exercise. It can also improve self-sufficiency. It is critical in these trying times.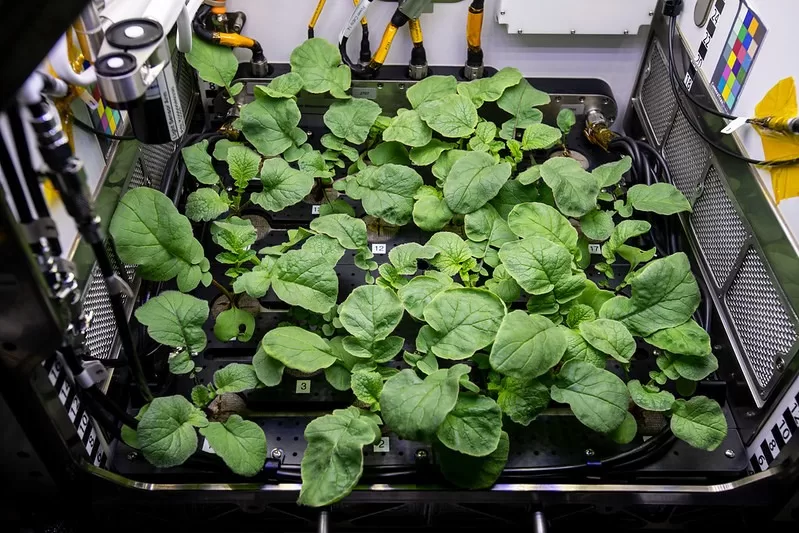 That's why it's such a blessing to have a big backyard garden. Being able to bask in the sunshine while also growing your favorite fruits and vegetables. You don't have a large outdoor garden? Just live in an apartment or only have a small balcony?
Keep your chin up. There are endless possibilities for growing vegetables on the balcony of your apartment! And you can do a lot of growing. Let's start with some uplifting statistics about home gardening. Then I'll show you how to grow vegetables indoors without sunlight.
Horticultural Statistics and Facts
Food gardening has been at its highest level for more than a decade, and vegetable gardening is more popular than ever.
The Food Gardening Statistics Study found that the number of households engaged in food gardening grew from 36 million to 42 million in just five years. In other words, the growing indoor edible plants trend is on the rise.
The millennium generation and families with children are the fastest growing. Interestingly, half of all food gardening expenditures go to vegetable gardening.
China, Australia, and the U.S. are the top three gardening countries in the world.
76% of millennials plan to expand their vegetable gardens and grow more crops.
In the U.S., 18.3 million new American households start gardening in 2021.
82% said they were confident in their gardening abilities based on past successes.
Tomatoes were the most popular vegetable, found in 86% of gardens.
Children who participated in the vegetable gardening process were more likely to eat more.
How to Grow Vegetables Indoors Without Sunlight?
A vegetable garden can be a very rewarding and tasty endeavor that can pay off all year round. To be successful, you can do so without any expertise, but with an understanding of some basic guidelines. A good understanding of the following two planting methods will help you solve the problem of how to grow like a pro indoors.
How to Grow Vegetables Indoors with Grow Lights?
I will not keep you in suspense and let's get straight to the point. The biggest driving force that can support indoor growing is plant light. It is the little sun of indoor plants.
How should you choose a grow light? I truly do not recommend the urge to splurge on a lot of new tools, and what I recommend is the LED grow light. This is better than the HPS lights that you need to replace every other day. LEDs are efficient and save money.
Stop thinking it's okay to put your plants by a window to get indirect sunlight because indirect light has far less energy than LED plant lights. After choosing the right LED grow light, you should understand how to use it for indoor growing. But the topic of it covers many aspects of knowledge. And I have outlined the following directions for you:
How to Hang Indoor Grow Lights for Plants?
The tool used to hang your LED grow lights are based on the shape and size of your plants and fixtures. The difference in your growing area (grow tent or grow room) also dictates a different method of hanging the grow lights.
After installing the grow lights for vegetables indoors, you have to adjust the spacing between the lights and the plant. How far should be LED grow lights be from plants? Different plants, in different growth stages, require different amounts of light. We must follow the light needs and state of the plants to adjust the distance between the two. You can use search engines to find grow light distance chart vegetables.
How Long Should Grow Lights Be On?
Although LED grow lights for leafy greens are said to be the sun for indoor plants, you can't leave grow lights on 24/7 all the time. Plants need a cycle of light and dark to develop correctly.
The operating hours of the plant light are actually determined by the weather of the day or the amount of plant light the plants receive that day. Another point to note is that you need to be clear about whether 16 hours of light for veg or 12 hours of light for veg.
How Many Plants in Grow Tent?
Don't crowd your plants. Even if you'd love to get more and better harvests, you don't want to stuff too many plants in your small grow tent. Imagine cramming 10 commonly shaped plants into a 4×4 plant house grow tent, isn't that cramped? 2×4 tents, 4×4 tents, and 4×8 tents, all have different holding spaces.
---
Read Also:
---
How to Grow Vegetables Indoors Without Soil?
If you don't like to have your hands full of mud, you can give the hydroponic growing system a try. Yes, it helps you to achieve indoor soilless cultivation. Can you grow vegetables indoors in the winter? Yes, it can. A method of soilless gardening, using a water-based, nutrient-intensive solution, is becoming the latest trend in smart home devices.
Hydroponics equipment manufacturers around the world are working hard to develop and produce a wide variety of hydroponic growing systems in line with this general market direction.
It can really make you feel like a pro to a certain extent. The hydroponic growing systems suitable for home use are hydroponic tabletop gardens and vertical hydroponics systems respectively.
Hydroponic Tabletop Garden
The mini hydroponic garden is designed with the concept of providing a small number of plant-growing options. Minimum 3 and up to 15 edible plants to grow inside.
This indoor sustainable garden allows plant growth from seed. Most designs are topped with an LED plant light panel that cleverly hides the LED lights. It is not only a vegetable machine, but also a decorative item. Its convenience determines that it can be moved and placed at will.
You can put your self-sufficient indoor garden on the bedside table, kitchen, bookshelf, living room, and basement as well. Growing vegetables in basements are no longer out of reach.
Vertical Hydroponics Systems
The vertical hydroponic system is designed with a concept that offers a variety of plant-growing options. It is also divided into two types, outdoor hydroponics systems, and hydroponics growing systems indoors.
Indoor vegetable gardens with grow lights are generally 3-5 story structures, and the outdoor hydroponic growing tower is available in 4-8 stories, which will facilitate maximizing the benefits to the user.
As if it were an indoor apartment vegetable garden, it is a vegetable grower and a decorative piece. It can be used as a compartment to add layers of space. If you don't have a very large wall as a green wall, this vertical hydroponics system is a great alternative.
It must be said that the vertical year-round vegetable garden is not only loved by home users, but educators also use it for hydroponics education. It is friendly to STEM programs.
The indoor fruit and vegetable garden are a great way for fun vegetables to grow. For those interested in sustainable and innovative gardening practices, this could be an interesting and rewarding hobby. It is the perfect choice for winter indoor vegetable gardening.
What Can You Grow Year-Round Indoors?
It is also important for hydroponic vegetable growers to choose vegetables that are well-suited to indoor growing conditions. The following top ten homegrown vegetables are recommended:
Tomatoes
Carrots
Lettuce
Peppers
Herbs
Cucumber
Microgreens
Strawberries
Blueberries
Lemon Tree