Keeping cool in the heat of summer is a matter of comfort, health, and sometimes even survival. An optimally performing air conditioning unit can be a lifesaver. However, it's not all about just turning the knob or pressing a button; your AC unit needs regular maintenance to stay in tip-top shape and serve you better.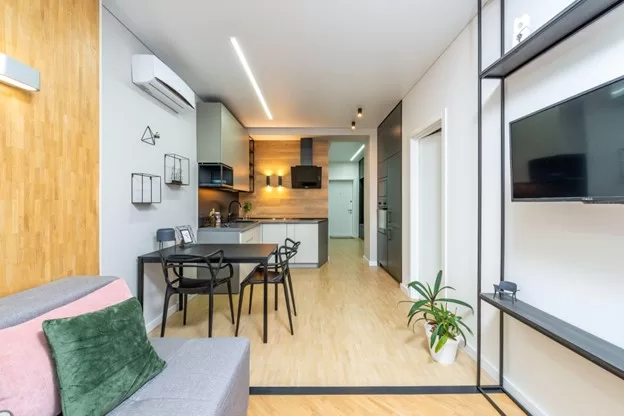 This guide provides the ultimate steps to maintaining your air conditioning unit to ensure it gives you its best performance when you need it most.
Professional Check-Ups and Repairs
The first step in maintaining your air conditioning unit for optimal performance is scheduling regular professional check-ups. Just as a car requires occasional servicing, so does your AC unit. This is where you can get AC repair in Castle Rock, CO.
The professional technicians in this region are equipped with the tools and knowledge to carry out comprehensive diagnostics and repairs. They can catch and fix small issues before they escalate, saving you from costly future repairs or system breakdowns.
---
Read Also:
---
Clean Or Replace Air Filters Regularly
Air filters trap dust, pollen, and other airborne particles. Over time, these filters can become clogged, which restricts airflow, forcing your AC to work harder and causing a reduction in cooling efficiency. In extreme cases, a clogged filter can lead to system failure. Therefore, it's essential to clean or replace your filters at least once every 1-3 months, depending on usage and the air quality in your area.
Keep Your AC Coils Clean
The AC unit's coils (the evaporator and condenser coils) absorb heat to cool the air. However, these coils can collect dust over time, reducing their efficiency. Check the coils annually and clean them if necessary. If the coil is too dirty or hard to reach, it may be best to call a professional for a thorough cleaning.
Inspect The Condensate Drain
AC units pull moisture from the air, which is collected in a condensate drain. Over time, this drain can become clogged with algae, mold, or other types of build-up. This blockage can cause water damage to your AC unit or even your home.
Therefore, you should inspect and clean the condensate drain periodically to ensure it's functioning properly.
Maintain The Outdoor Unit
Your AC's outdoor unit should always be kept clean and free from debris. Leaves, grass, and other outdoor elements can obstruct the fan and reduce its efficiency. Additionally, make sure the unit is level – if it isn't, it can cause premature wear on the system.
Consider A Programmable Thermostat
A programmable thermostat can go a long way in maintaining your AC's optimal performance. It allows you to set different temperatures for different times of the day, which can help reduce the load on your AC unit, thus extending its lifespan.
Conclusion
Maintaining your air conditioning unit for optimal performance is crucial to enjoying a cool and comfortable living space, especially during the summer months. With these six steps, you can ensure that your AC unit is well taken care of and functioning at its best.
Remember, regular check-ups and repairs, as done by professionals are essential in preventing minor issues from becoming major problems. In the end, a well-maintained AC unit will save you money on energy bills and repair costs, and most importantly, provide you with the comfort you need, when you need it.