If you are planning to move, you are likely aware of the daunting number of tasks that come with the process. To make the experience smoother and less stressful, one of the most important steps is to hire a mover.
Hiring the right mover is essential to having a successful move and ensuring the safety of your belongings. That's why we have created this ultimate guide to hiring a mover.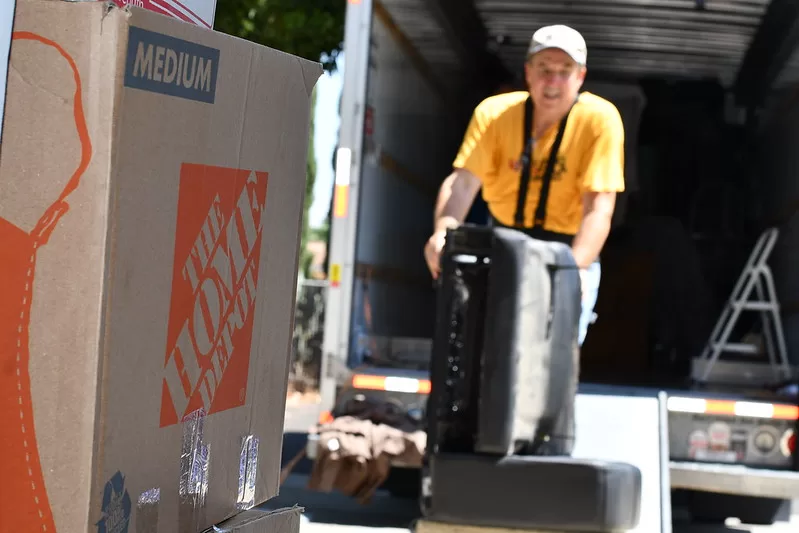 Here, you will find all the information you need to choose the right mover for your relocation. We cover important topics such as what questions to ask and what to watch out for.
We'll also provide tips and advice for making sure you get the best deal for your move. Finally, we will provide you with a checklist to guide you through the process. With this comprehensive guide, you can be sure that your move will go as smoothly as possible!
1. Research and Compare Movers
When it comes to hiring a mover, research is key. You want to make sure you're selecting the best movers San Diego needs and budget. Start by looking for movers in your area who have experience with moves like yours.
Once you've identified a few potential movers, compare their prices and services to see which one best fits your needs. Don't forget to read customer reviews to get a better sense of their service quality.
Ask lots of questions and make sure the mover is insured and licensed. Doing your research in advance will help you make an informed decision.
---
Read Also:
---
2. Ask for Quotes
Once you have a list of 3-5 movers, it's time to get quotes from each of them. Depending on your preferences, you can either do this in person or over the phone. When receiving quotes, be sure to ask for the total cost, a breakdown of what's included in the price, and any additional fees or charges.
You should also ask about the mover's policies regarding insurance and liability. Be sure to get all the information in writing before making a decision. That way, you can compare quotes and make an informed decision.
3. Check the Movers' Reviews and Ratings
Once you've gathered a list of potential movers, it's important to read up on their reviews and ratings from other customers. Many moving companies have customer reviews available on their websites and platforms such as Yelp, Google, and Angie's List.
These reviews can help you get an idea about the types of services each company offers, and the quality of their customer service.
Additionally, you can read up on these companies' Better Business Bureau ratings, and check with the Federal Motor Carrier Safety Administration (FMCSA) for more information. Doing your due diligence in this area will help you make an informed decision.
4. Book A Mover on A Flexible Schedule
Once you've decided to book a mover, the next step is to find one with a flexible schedule. You want to make sure that the mover you hire is available when you need them and is able to accommodate your schedule.
To do this, start by researching movers that offer flexible hours, so you can be sure that they'll be available when you need them. You'll want to check out the mover's website, as well as read reviews from past customers.
Once you've found a mover with a flexible schedule, contact them to discuss the details of your move, including the date and time.
5. Confirm the Details of The Move and Check for Any Hidden Costs
Once you've found a mover, you're ready to work with, it's important to confirm the details of the move. Ask the mover to provide an itemized list of services and estimated costs, including any additional fees or hidden costs.
Make sure to read the fine print of the mover's contract, too, so you know exactly what you're agreeing to.
Consider getting an additional survey of your belongings before the move to make sure the mover's estimate is accurate. This will save you from any unpleasant surprises at the end of the move.
In conclusion, hiring a mover can be a stressful process, but with the right knowledge and guidance, it doesn't have to be.
With this guide, you should now have a better understanding of the different factors involved in hiring a mover, from getting quotes to understanding the paperwork. Armed with this information, you can confidently make the best decision for your move.