Having a swimming pool in the back yard of the house is a dream of many homeowners, and if you are one of them, then you must first decide the type of pool to have.
Inground pools are most common nowadays, and you can have any inground swimming pool design either regular or irregular shape depending on the available space.
Creating an irregular design is a great way to maximize usable space, especially in small homes.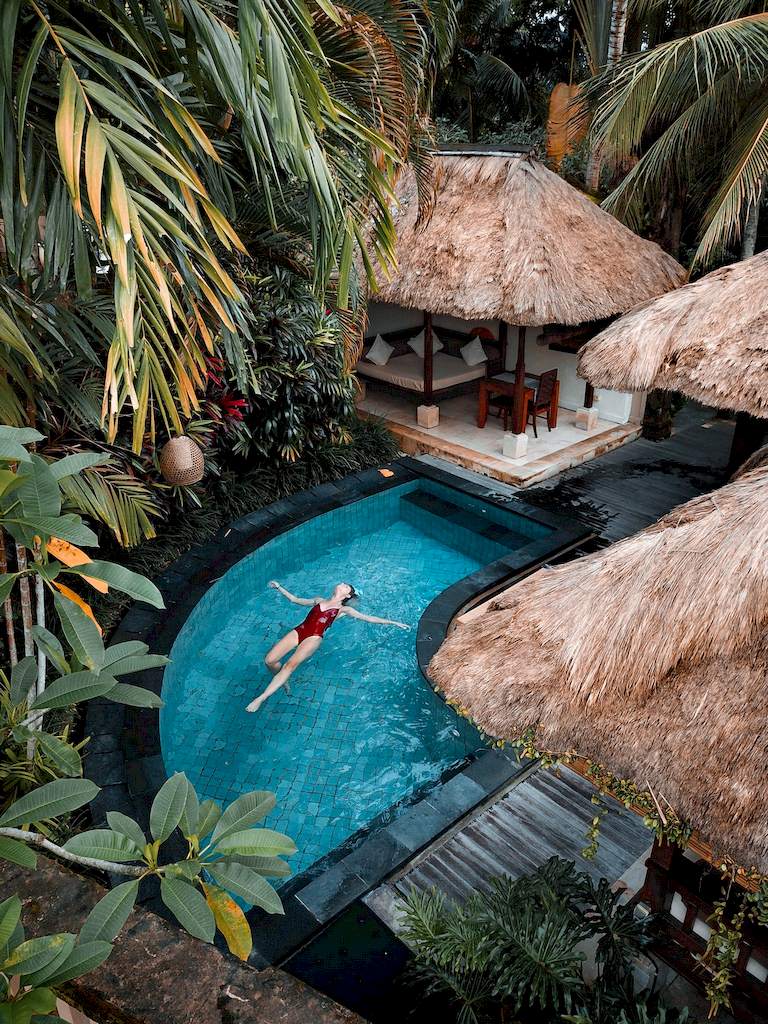 Inground swimming pools share similar characteristics in that it uses a big hole dug in the ground, but the material of construction can vary.
The choice is between three types of materials used for pool construction – concrete, vinyl, and fiberglass, which are the most common choices.
The cost of pools differs according to the choice of material and the design with concrete pools being most expensive but most durable.
---
Read Also:
---
Concrete Swimming Pools
The most common types of swimming pools that you will come across are concrete swimming pools that, despite being expensive, are quite popular.
Gunite or shotcrete are the other names of concrete swimming pools because of the process of construction that involves pumping wet concrete by using a hose and shooting it from a gun upon the steel-reinforced walls.
After applying the concrete on the shuttered walls, it settles and cures that may take a few weeks and then plastered and troweled for producing a smooth surface and then finally painted.
Concrete is a highly versatile material, and you can create any shape of a pool of any size by using concrete.
Typically, the construction and installation time for concrete pools is about 12 weeks, which is the longest among all types of pool materials, but it is the strongest and most durable pool.
Concrete pools not only have an exceptionally long life, but you can rebuild and refinish an existing concrete pool if you think about enlarging or updating it.
Vinyl Swimming Pools
Vinyl swimming pools are also fast gaining popularity, just behind concrete swimming pools.
The pool is made from a single piece of vinyl liner placed in the excavated hole and then attached to the wall that has a frame made from steel or aluminum.
However, the options of size and shapes are not many because you must choose between rectangular and L-shaped pools or at best free form or irregular shape.
Installation is faster, and it takes only 3 weeks to install a vinyl pool of average size. Since vinyl is a soft material, there are chances of damage from pointed objects or toys that can puncture or rip the liner.
Fiberglass Swimming Pools
These are prefabricated swimming pools molded in the factory in the shape of a vast bowl-shaped shell that is placed in the hole excavated for the pool.
Although there are limited shapes and sizes of these pools, it takes only three days to install.
Moreover, fiberglass swimming pools are the least expensive but have high durability. Since a crane is used for the installation, there must be plenty of space in the yard to allow for crane movement.