Keeping secrets gets harder and harder. If you want to build a secret room, constructing it underground the best choice.
Whether you want a safe room for your family or you'd like a little space for storing things that only you know about — one of the best ways to go about it — is to build a secret room underground.
It's not the easiest, but once you're done, it can be virtually undetectable.
Survivalists and those who want to retain a semblance of privacy will benefit from this type of room. The room will be specific to your yard's geography, and if you live in a flood area, you're out of luck.
But in places where you can have a basement, you can construct a secret underground room.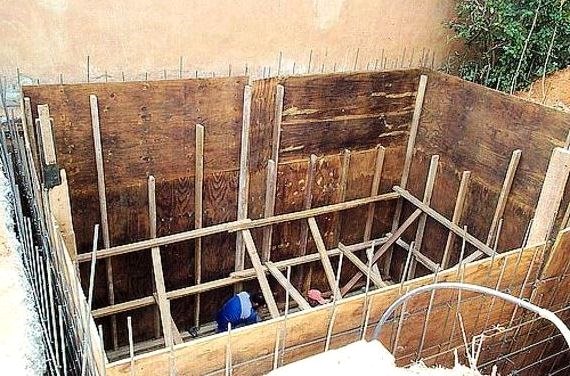 With the back-to-the-landers movement at an all-time high, and with the increasing desire of many to grow and storage heirloom vegetable crops, including potatoes, winter squash, pumpkins, and onions, an underground room serves multiple purposes.
More and more, our privacy is invaded by those who claim to be "looking out for our own good," but not everyone wants to live that way.
---
Read Also:
---
Preliminary Layout
The correct positioning of the underground ground room is essential. The best way to conceal it is to locate it under a front or back porch or beneath a large entertainment deck.
Remember, if it's not covered – it's no secret.
Alternately, you can pour a slab of concrete to serve as the roof of the room, but that requires a high level of steel reinforcement if you plan to cover the slab with grass and people will walk on it.
The entrance to your secret room should also be hidden. The best way to do this is to have the entrance located in your basement.
Building Codes
Needless to say – you're going to bypass the permit-pulling stage if you don't – there goes the secret.
In most communities, this is a slap-on-the-wrist infraction but you might have to pay a penalty when you sell your home.
In some communities, you will simply have to fork over the cost of the permit at that time.
You should still construct your secret underground room to code.
This means you should excavate deep enough to pour a concrete footer beneath the walls and you should use the minimum amount of steel reinforcement called for by local code.
Call your local building authority to find out what the reinforcement ratios are.
Basement Access
The trick to keeping your secret room a secret is to camouflage the entrance. You can put a tall bookcase in front of the door or you can panel the entire basement wall and use a section of paneling for the door.
Build a lightweight frame to hold the door panel and hang a picture on it for additional concealment.
Framing Considerations
Frame and pour a reinforced footer first, which is typically at least 24 inches wide and a foot deep. Use rebar, as per code, in your footer.
The footer must be below the frost line in your area.
Frame, reinforce, and pour the concrete walls next. Where the walls meet the basement walls, you'll have to drill into the basement concrete and insert rebar that ties the old walls into the new ones.
The walls of your secret room should be at least 8-inches thick and must have steel reinforcement.
When the walls are done, strip off the forms and frame the ceiling. Make allowances for vents at this time and run conduit in the frame to allow for wiring and phone lines.
It's not a bad idea to put an escape hatch in the concrete ceiling as well.
If a tornado levels the house, you'll be safe in your underground room, but you want a way out. As long as the room is under a porch or deck, the hatch will be covered and no one will be the wiser.
If you want your underground basement to look beautiful as well, you may install a white Carrara mosaic tile.
Tools and Supplies
You'll need a skid-loader to excavate, which can be rented from a construction rental store but make sure they show you how to operate it first.
You'll need plywood and framing lumber to form the wall and ceiling frames for pouring.
You can call in a concrete truck, which is the simplest, but if you want no one else to know about the room, rent a small cement mixer and mix your own concrete.
Steel reinforcement consists of rebar and rebar ties.
Considerations – How to Build a Secret Room Underground
Do find out what the penalties are for not pulling a permit before you start. In some communities, they can be steep and that might be a detriment to your plans.
If you live in a rural area, there might be no building codes at all, which can make it a breeze for you to construct your underground room in secret. This is a personal choice but err on the side of caution.
As your best loafers brands (https://anacondaleg.com) men's shoes need a shoe rack, this is the right place to put it.
Source: finalscope.com