Many new design trends involve using modern appliances and vivid colors to highlight creativity to upgrade a kitchen.
You can let your imagination run free when it comes to functional kitchen designs.
Whether you are selling the home or wanting a better life for your family, you deserve your dream kitchen. Here are some of the most cost-effective and creative ways to give your kitchen a much-needed modernizing upgrade.
Different Budget-Friendly Ways to Upgrade Your Kitchen
You do not need to break the bank to modernize your kitchen. Here are some budget-friendly DIY ideas that will turn your dreams into reality by spending only where necessary.
---
Read Also:
---
1. Update Your Cabinets with Glass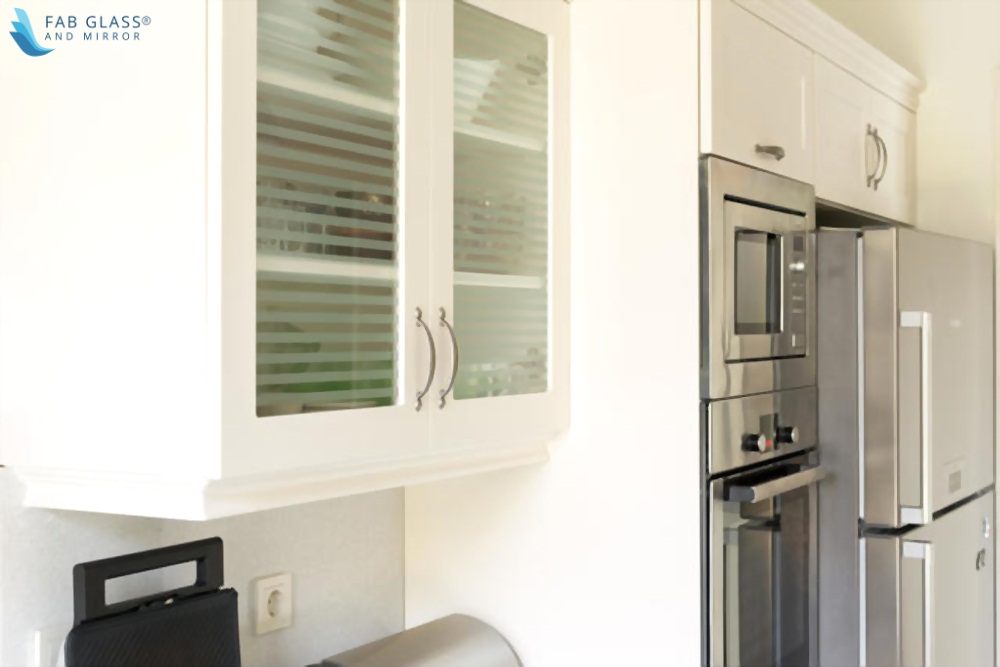 Many kitchen-remodeling projects focus too much on tearing things down and replacing them with new ones.
This is where your bills will skyrocket when you can save money by reinventing what you already have. You can start with a paint job if you have stained wood cabinets that look outdated.
Bright white cabinets create the most modernistic look, but you can also experiment with unique color schemes. Another great feature is adding glass to rustic old wooden cabinets.
Glass is lightweight and durable, and you can keep your utensils and dishes safe from dust. Many elegant patterns of glass can add visually appealing transparency to dull cabinet doors.
2. Swap Your Floors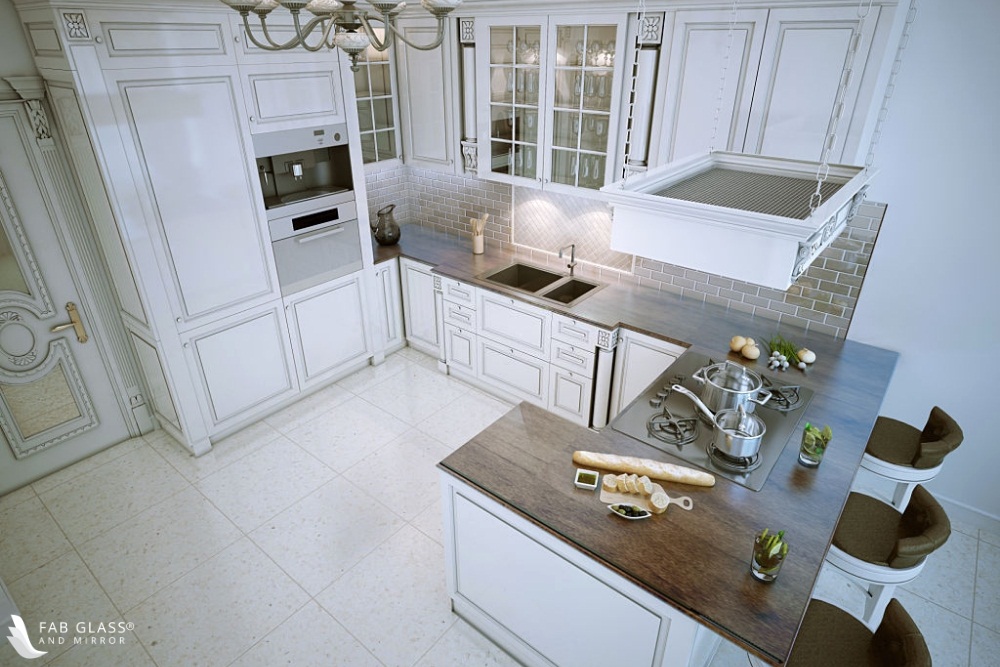 Flooring is one of the kitchen areas that most people forget about, even if it plays a significant role. If your kitchen floor is cracked or stained, you can switch from traditional linoleum or vinyl to wood.
A hardwood floor is timeless and adds a considerable element of natural luxury. It is also effortless to clean.
3. Add LED Spotlights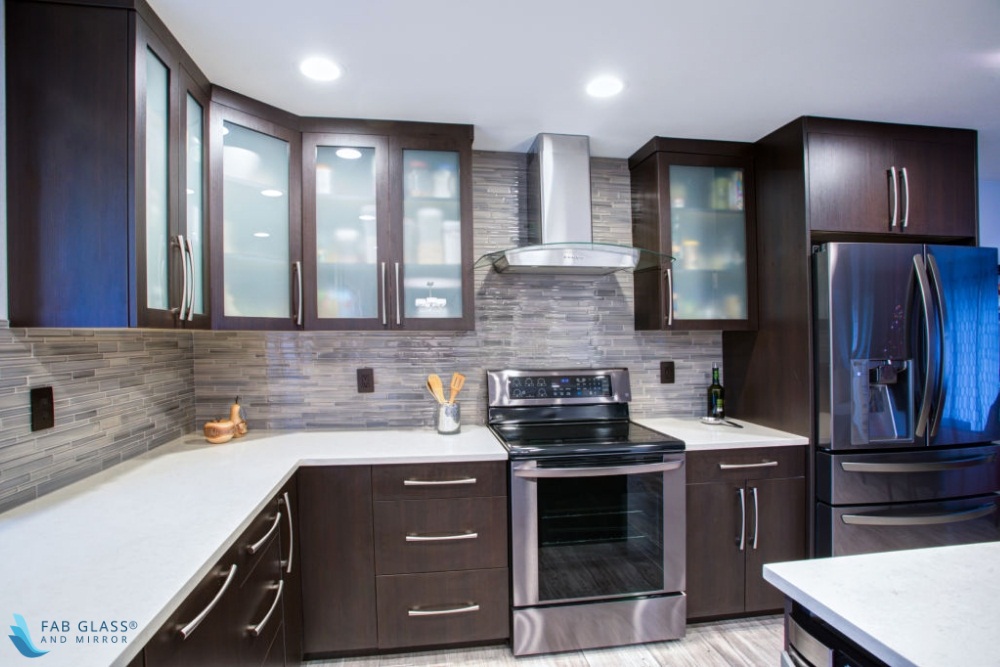 Switches and lights play a significant role when it comes to making your kitchen feel bright and airy. Generally, warm lighting is best to make a kitchen seem homely and welcoming.
Otherwise, you might feel like you are cooking in a hospital with bright white lights.
LED spotlights can last up to fifty thousand hours. These energy-efficient lights can add a lot of glamor at an affordable price with warmer light tones.
They are perfect for bringing your cabinets and countertops to life with a variety of shades and color temperatures.
4. Repaint Your Walls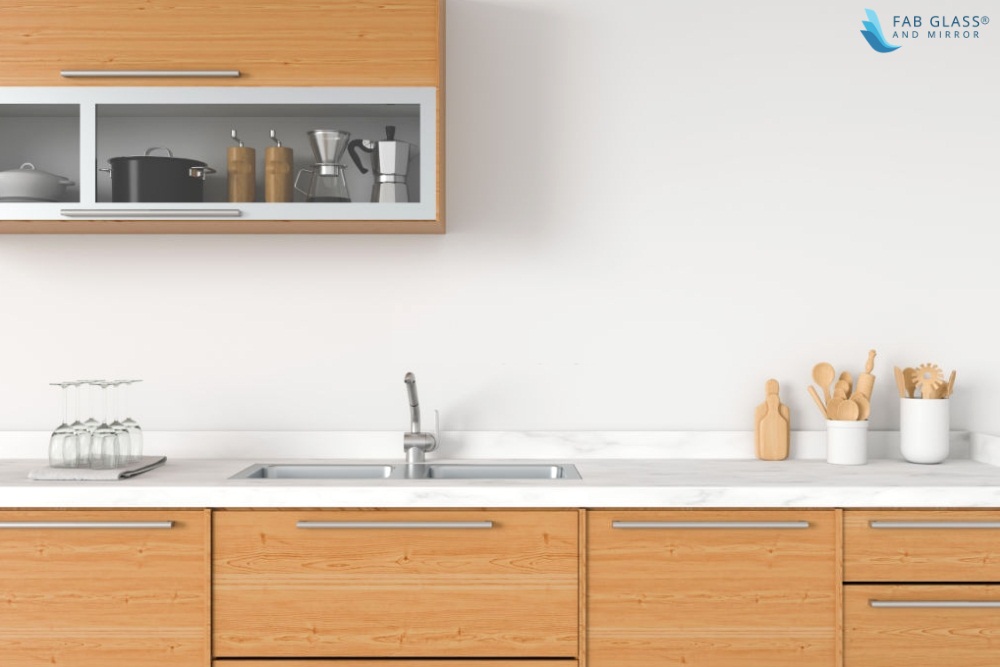 Repainting kitchen walls is one of the easiest ways to give this family-friendly space a comforting uplift.
You can gather plenty of painting supplies without spending a lot and do the job yourself to save on labor. This is also the fastest way to bring that sparkle back into your kitchen and make it look brand new.
5. Take Advantage of Floating Shelves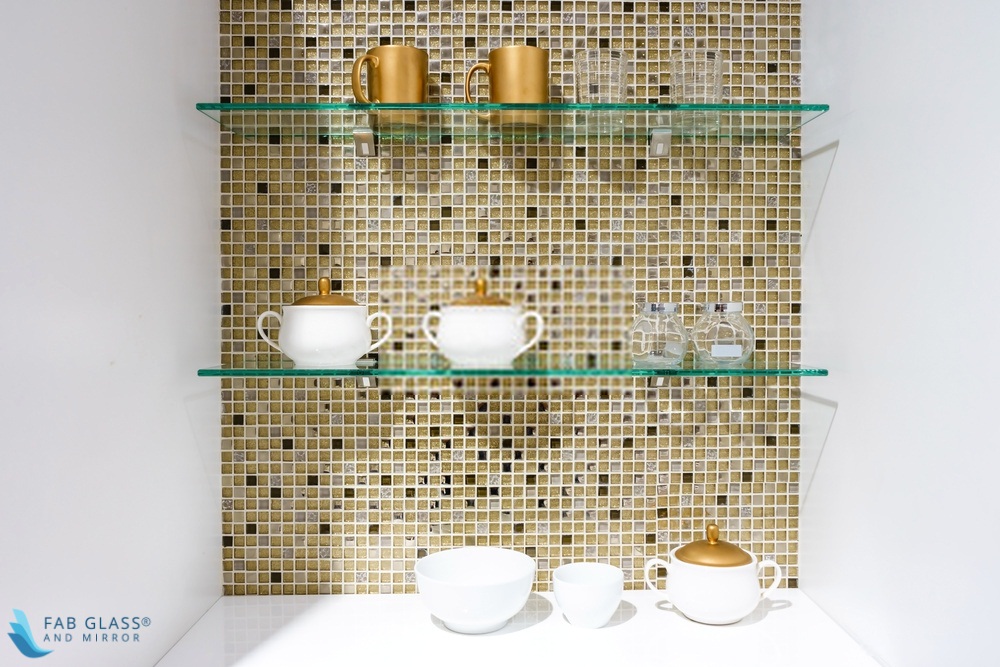 Whatever the size of your kitchen, you can always manage the space effectively to make it look and feel newer. Think about how a bedroom becomes refreshing after you tidy it up and stash away all your belongings neatly.
If you want a clutter-free kitchen space, you can shift focus away from the counter to the walls with floating shelves. Then you can also store gadgets, utensils, and all dishes nearby while cooking without them getting in your way.
6. Upgrade Your Faucets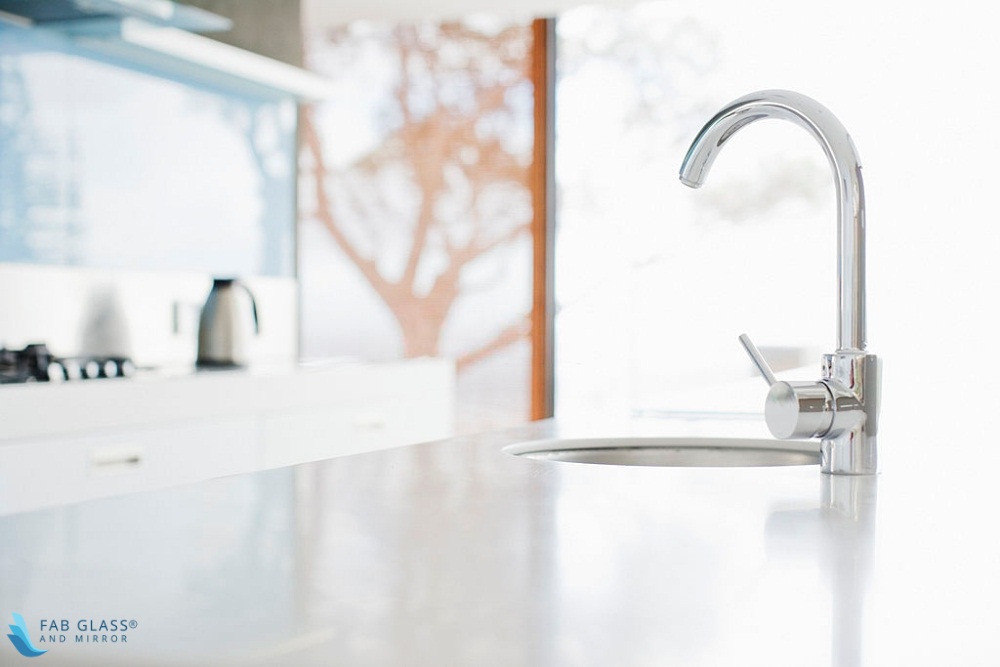 If your kitchen faucet appears old and rusty, new ones will make your cooking and cleaning process more exciting.
They will add a much-needed shine to your kitchen for a modern look. You can change the finish to a trendy black or brushed brass, or stainless steel for maximum glamor.
7. Buy Basic Brand Appliances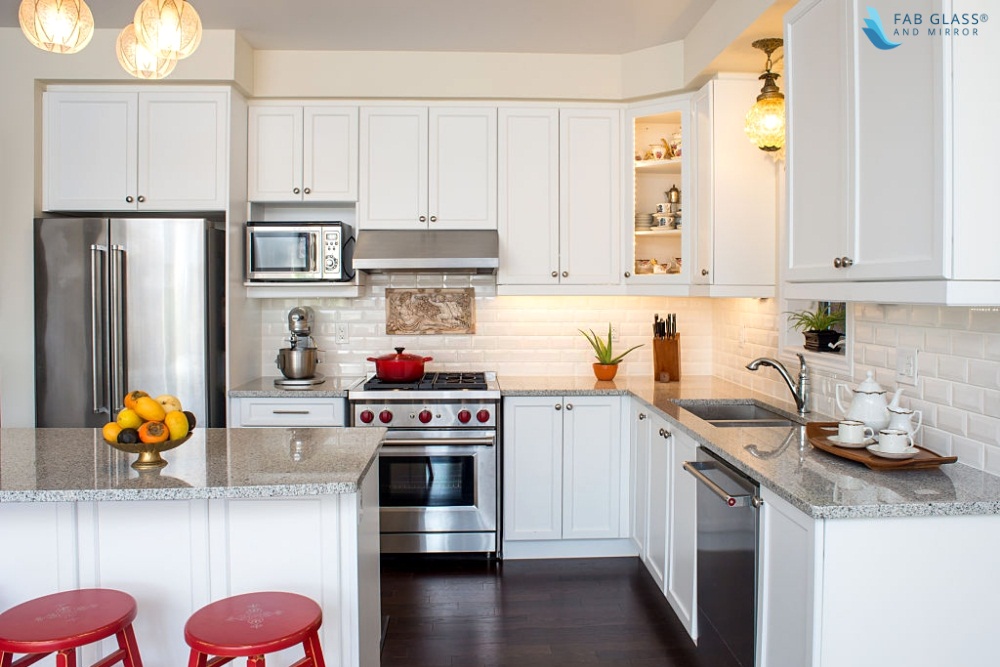 Newer appliances are necessary if you want to modernize a kitchen and make it feel fresh. The downside is that these can become an extravagant expense if you are not careful.
You might be tempted to buy top-of-the-line appliances, but you should avoid designer kitchen brands. Your local hardware store might have better deals on appliances.
There are also many sales during holidays and department stores that might offer huge discounts on smaller brands.
8. Add a Trendy Backsplash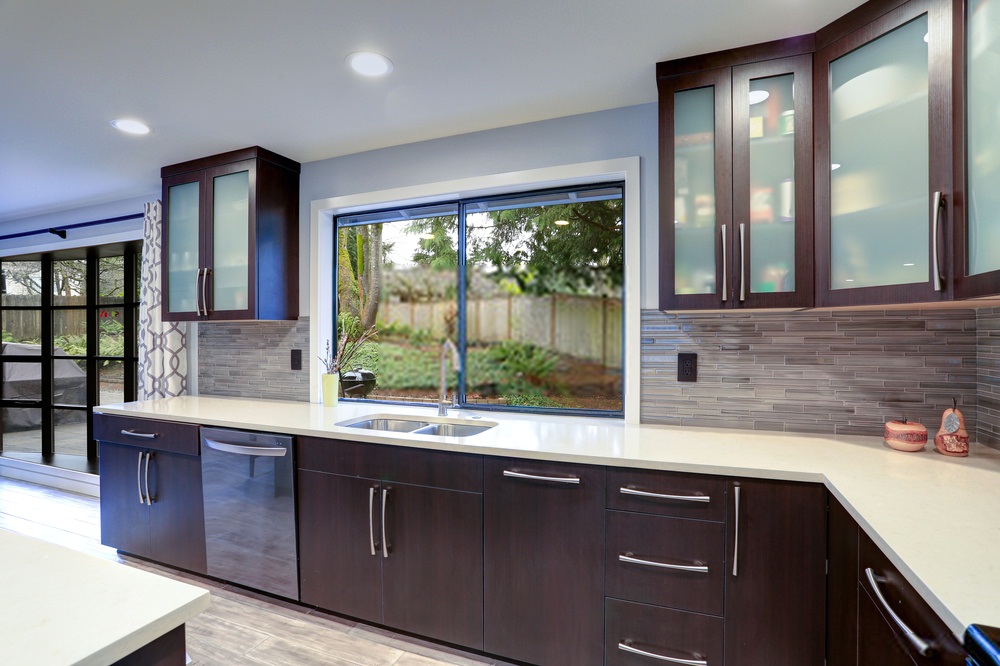 Installing a glass tile backsplash in the kitchen will take your painted or ceramic backsplash area to a completely new level. This has been a popular option for backsplashes because the glass reflects plenty of natural light.
This will brighten up the dark spaces underneath your kitchen cabinets in the most luminescent fashion. The delicate glass is a breeze to clean by wiping down the entire surface with a kitchen cloth.
When installing a glass tile backsplash in the kitchen, you can feel confident knowing that the tiles will last at least twenty years.
Then you can use them as mosaic strips or individual rows to get more creative.
The tiles can also act as an accent band or a border on top of your backsplash.
The design options are endless when it comes to installing a glass tile backsplash in the kitchen. Here you can explore many designs of your choice fabglassandmirror.com/backsplash
Why Installing Glass Tile Backsplash Kitchen Is Highly Recommended for Creating a Modern Look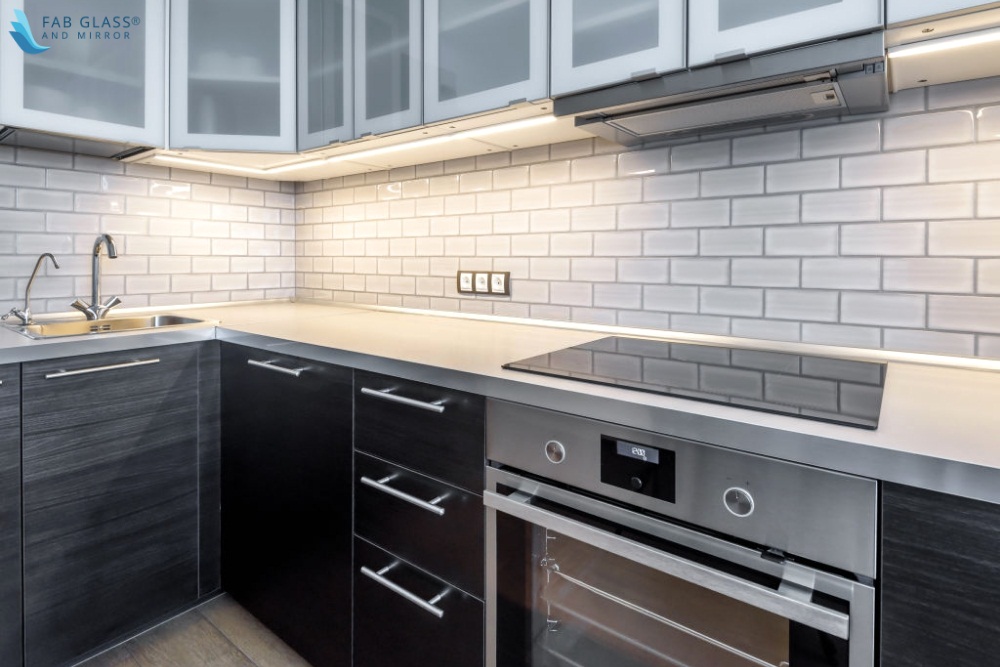 Many corners and spaces in a kitchen lack natural light. The striking luminescence from installing glass tile backsplash in the kitchen can brighten things up on any budget.
The change is also dramatic, and your guests will be raving about it every time you host a dinner party. The material is also exceptionally water and dirt-resistant.
This will save you lots of time when you are cleaning the kitchen. Instead of scrubbing grime with a brush until your arms hurt, you can gently wipe everything clean in minutes.
Types of Glass Backsplash to Use in the Kitchen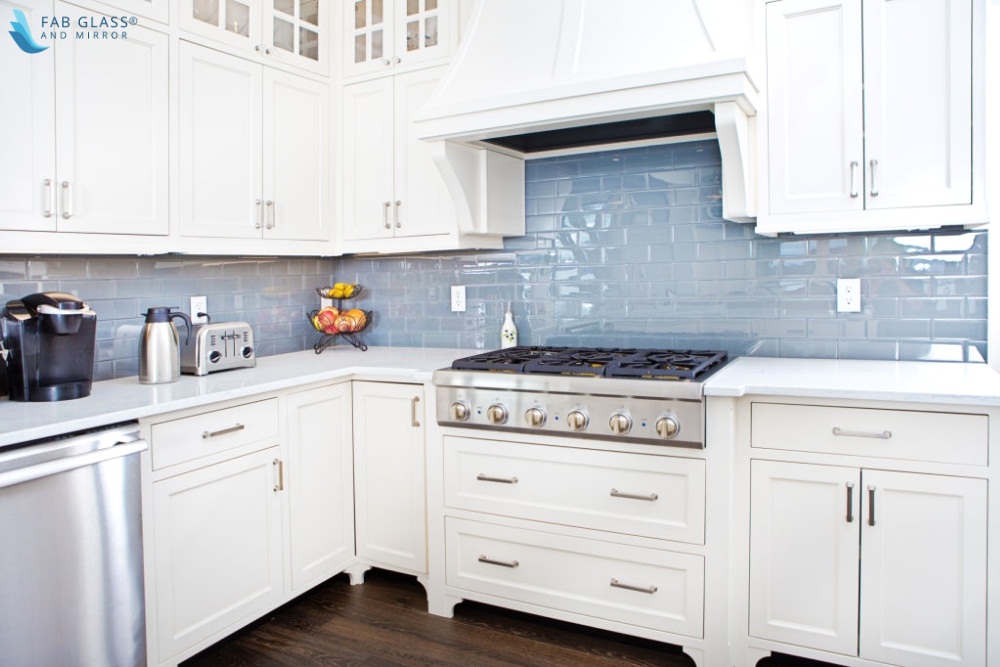 The best kitchen glass backsplash uses either glass tile or glass sheet. Glass tiles are slightly cheaper and highly flexible to cut.
If you want the most budget-friendly option, you might opt for installing a glass tile backsplash in the kitchen.
This can give you a unique smoky and reflective-mirrored glass appearance that reflects plenty of natural light.
A glass sheet backsplash consists of a sheet of glass that can be painted in any color to spruce up your walls. If you are a creative person, you might want customizable options with a glass sheet.
It is straightforward to clean and maintain, and the finish will never chip or peel.
Your kitchen will appear modern and contemporary with a lot of visual cleanliness from all the shine from the glass sheet. It is a little more expensive than glass tile and requires professionals to install it rather than DIY.
However, you have more freedom to customize your kitchen as much as possible with a glass sheet backsplash. To save money, you can avoid metallic colors like gold or silver, and take advantage of solid color schemes instead.