Our homes are our sanctuaries, providing comfort and protection from the elements. However, accidents and disasters can happen, leaving your house needing serious repairs. In these situations, a restoration company is your best option for returning your home to its former glory.
This blog post will discuss three types of home damage that a qualified company like Anthony Restoration can fix: water damage, fire damage, and mold damage. We'll also provide some tips on how to prevent these issues from occurring in the first place.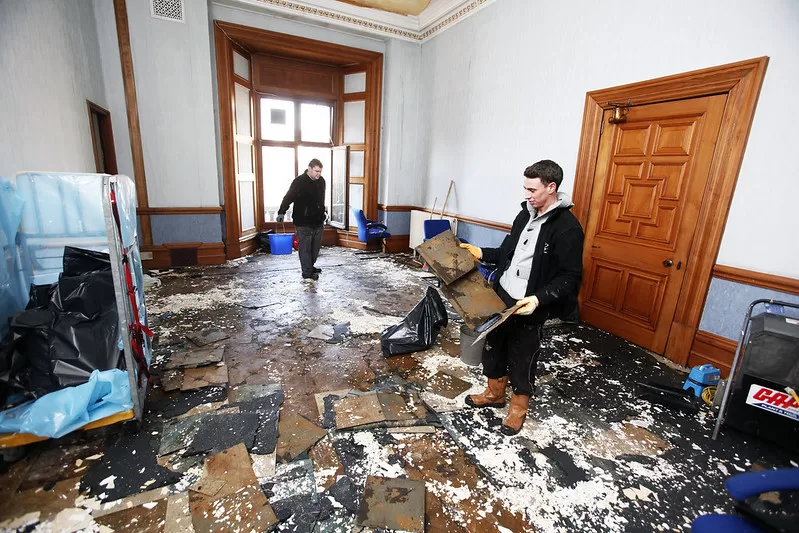 Type 1: Water Damage
Water damage is one of the most common problems that homeowners face. Water damage can have severe consequences if not addressed promptly, whether caused by a burst pipe, heavy rain, or a leaking appliance. Anthony Restoration has the expertise and equipment to quickly and efficiently handle water damage, preventing further complications such as mold growth or structural damage.
A restoration company will begin by assessing the extent of the damage and determining the best course of action. They will then use specialized tools and techniques to remove excess water, dry out affected areas, and repair damaged materials.
---
Read Also:
---
Type 2: Fire Damage
A fire can be devastating, causing extensive damage to your home and belongings. Even after the flames have been extinguished, smoke and soot can continue to cause harm if not properly cleaned up. Anthony Restoration specializes in addressing the aftermath of a fire, ensuring that your home is safe and habitable once again.
The restoration company will start by assessing the damage and determining the necessary steps for clean-up and repair. This may include removing debris, cleaning smoke and soot from surfaces, and addressing any structural damage caused by the fire. The restoration company will also work to eliminate lingering smoke odors, ensuring your home is free from fire reminders.
Type 3: Mold Damage
Mold is unsightly and can cause health issues for those living in the affected environment. Mold growth is often the result of untreated water damage or high humidity levels in your home. Anthony Restoration has the knowledge and tools to safely and effectively remove mold, restoring your home to a healthy state.
The restoration company will first assess the scope of the mold problem and identify the underlying cause. They will then use specialized equipment and techniques to remove the mold and clean the affected surfaces. Finally, they will address any moisture issues to prevent future mold growth.
Revive Your Home: Learn How Anthony Restoration Fixes the Top 3 Most Devastating Home Damages
In conclusion, dealing with home damage can be overwhelming, but a professional restoration company like Anthony Restoration can provide the expertise and resources needed to restore your home to its original condition. By addressing water, fire, and mold damage, Anthony Restoration can help you get back to enjoying your home without worry.
Remember to take preventative measures to reduce the risk of these issues occurring in the first place, and never hesitate to call in the experts if you find yourself facing any of these problems. Thank you for reading; we hope this information was helpful.