As the world rapidly changes, so do our homes. With the current trends focusing on minimalism and functionality, more homeowners are opting for a transitional interior design style when renovating their homes. This style incorporates traditional and contemporary elements to create a timeless look that is both comfortable and stylish.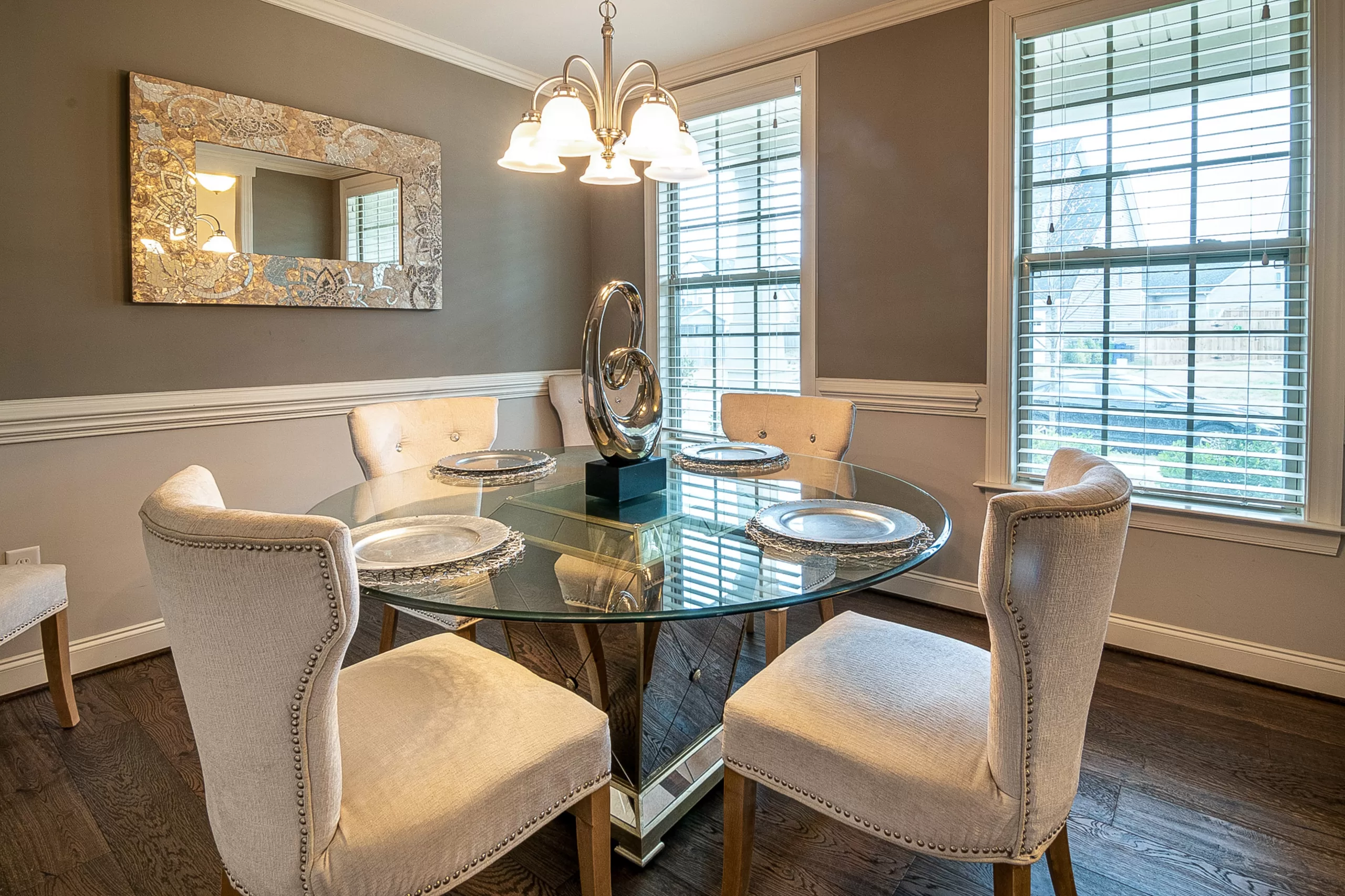 Transitional interior designers such as  Windland Design, LLC is here to help you in finding a balance between classic elegance and modern simplicity. It merges the clean lines of contemporary designs with the warmth and familiarity of traditional styles to create an inviting space that feels fresh yet familiar.
Whether you're renovating your entire home or just looking to update a few rooms, the transitional interior design provides endless possibilities for creating a beautiful space that reflects your personal taste and lifestyle.
What Is Transitional Interior Design?
Transitional interior design is a blend of traditional and contemporary styles. It combines the classic elegance of traditional designs with modern minimalism to create a timeless look that will never go out of style. This style is perfect for those who want a space that feels both familiar and fresh.
When renovating your home, transitional design can be an excellent choice because it allows you to keep some of the original features while updating others.
For example, you might keep the original hardwood floors but replace outdated light fixtures with sleek, modern versions. The goal is to strike a balance between old and new, creating a cohesive look that brings together different elements in harmony.
---
Read Also:
---
Understanding Transitional Design: A Blend of Old and New
Transitional design is a style that combines traditional and contemporary elements to create a cohesive, timeless look. This style is perfect for those who want to update their home without completely sacrificing the warmth and familiarity of traditional design. Transitional interiors feature neutral color palettes, simple lines, and clean shapes. This allows the space to feel both stylish and comfortable.
One of the hallmarks of transitional design is its use of texture. Textiles like wool, linen, and cotton are often incorporated into furnishings to add depth and dimension to the space. Contrasting materials like metal or glass can also be used as accents to give a room visual interest. By blending old with new in this way, the transitional design creates a sense of balance that feels both fresh and timeless.
Key Elements of Transitional Interior Design
Transitional interior design is the perfect style for those who want to blend traditional and modern elements seamlessly. The key elements of transitional design include a neutral color palette, combining different textures, using clean lines, and incorporating a mix of old and new pieces.
Furniture pieces in this style usually have simple designs with soft curves or straight edges. Accessories such as rugs, artwork, and lighting fixtures are carefully chosen to add depth and warmth to the space.
Another important element of transitional interior design is creating balance throughout the room. From modern fixtures to luxurious amenities, there's something for everyone when it comes to bath remodels. This can be achieved by choosing furniture pieces that complement each other in terms of size, shape, and color.
For instance, pairing a large sofa with two smaller chairs will create visual balance in a living room. In addition to furniture placement, lighting also plays a crucial role in balancing the space.
A combination of natural light sources like windows or skylights with artificial light sources such as lamps or ceiling lights will create a warm ambiance throughout the day while highlighting various aspects of your decor during the evenings.
Incorporating Furniture and Accessories into Your Design
When it comes to incorporating furniture and accessories into your transitional interior design, the key is to strike a balance between modern and traditional elements.
Start by choosing pieces that have clean lines but still maintain a sense of warmth and texture. For example, a mid-century modern sofa paired with a vintage rug or wooden coffee table can create an inviting space that bridges the gap between classic and contemporary aesthetics.
Another important aspect of transitional design is layering textures and patterns. Don't be afraid to mix materials such as leather, velvet, wood, and metal in your furniture choices. This creates depth and visual interest in the room. As for accessories, consider adding accent pillows in various colors and textures or hanging statement artwork on the walls.
Conclusion: Achieving the Perfect Blend of Classic and Contemporary
In conclusion, transitional interior design is the perfect solution for those looking to renovate their homes with a modern yet timeless aesthetic.
If you're looking for ways to upgrade your bathroom, our Des Moines bath remodel experts are always here for your help give us a call today and let us cover your all remodeling needs.
Whether you're planning a major renovation or just updating your décor, incorporating transitional design elements can breathe new life into any room.
So why not give it a try? Explore various transitional styles and experiment with different textures, materials, and colors to create a personalized look that reflects your unique sense of style. With the right approach, you'll be able to transform your home into a warm and welcoming haven that you'll cherish for years to come.