"If you were offered $100,000, no strings attached, what home improvements would you do? Chances are, a long laundry list of changes comes to mind, from refinishing the hardwood floors to adding a new bathroom.
Some home improvements, however, are more likely to increase your home's value than others. Although you shouldn't think of your home as an investment, with limited home improvement funds, it's good to consider whether a project has a decent return on investment."
Melanie Pinola
Believe it or not, timeless interior decor represents a true sense of confidence. It's sophisticated and adds a welcoming touch to your home. Those who have engraved it in their premises believe that it's neither boring nor over-the-top.
The best thing about a timeless interior beauty is it combines multiple layers while bringing the much-required balance of peace and thrill.
This guide will sail you through all possible ideas making your home look exceptionally beautiful. A timeless home decor theme is a must if you don't wish to change the decor theme frequently. So, let's get started.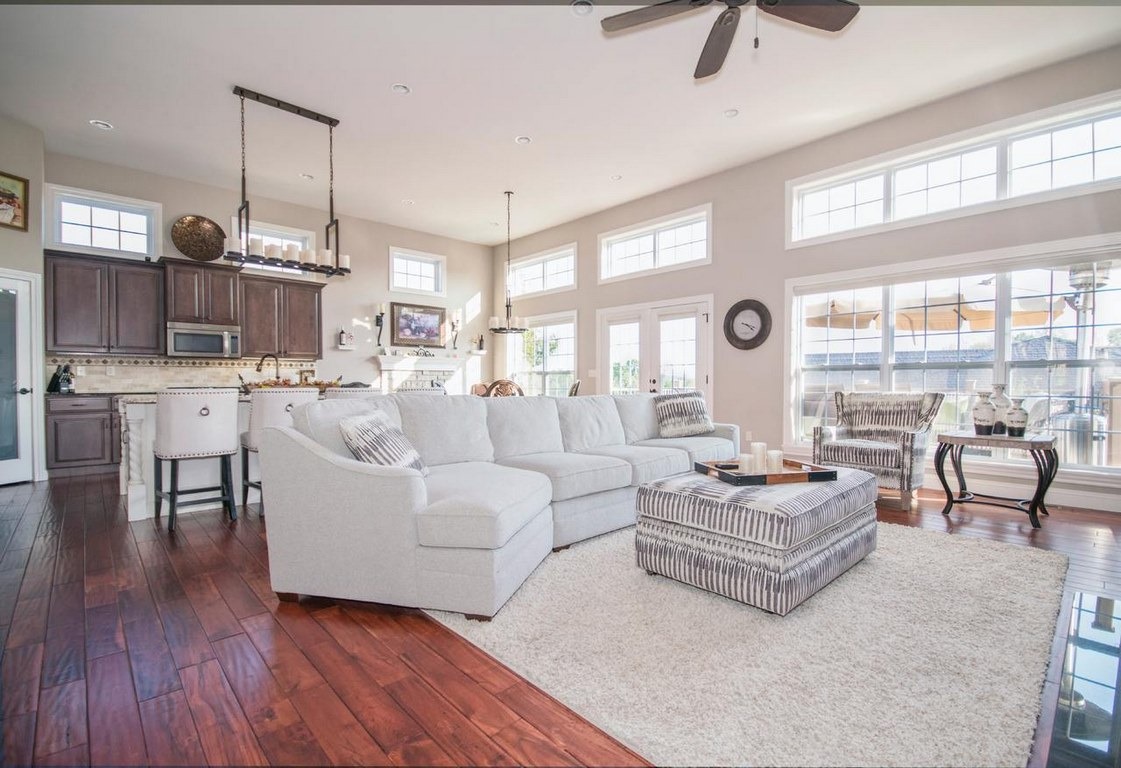 Idea No. 1 – What's your Floor Plan?
When it comes to revamping or constructing the home from scratch, consider having a detailed open-plan design in your hand. This may require involving an architecture or interior designer in the initial stage.
An open-plan design provides immense flexibility while permitting a smooth transition of belongings within the house. Also, it permits you to decorate the home in a unified aesthetic manner.
Don't have any idea about an open-plan design? It consists of a detailed design plan for color scheme, flooring, better use of adjoining spaces, lightening arrangements, flooring, and much more.
Here, you can make use of different materials or furnishing items to redefine the essence of your available space. This is an ideal way to exhibit visual separation if required.
Idea no. 2 – Treat "Functionality" as a Priority
One of the most successful interior types is the one serving immense functionality of the premises. It has nothing to do with glamor or beautiful decor but with meaningful things like better storage, energy conservation, durability, multiple uses, and much more.
All in all, it's about adding some functional elements to your home while beautifying the space available. For instance – you can choose to consult almirahs beneath the staircase.
This will help you utilize the space while not hampering the overall interior scheme. This may require a professional who helps you better understand the purpose and overall design of the proposed idea.
---
Read Also:
---
Idea no. 3 – Get Inspired, but Don't be bound to it
Many interior home ideas are illustrated to inspire you. Therefore rather than bounding yourself to those kickass interior ideas, seek inspiration and create your own magic.
Look beyond some trends and make it a blend of different interior themes. Don't rush into purchasing stuff based on one interior piece. Pick ideas from other sites or sections and blend all of them together to create a masterpiece. At last, remember it's all about beautifying your home or adding elements that you may cherish for a lifetime.
Idea no. 4 – Pick Stuff like a Pro
When it comes to revamping the look and feel of your home, most experts recommend changing your furniture items or at least molding them into something new. Here, you should pick the classiest options available.
Although you may find many random options out there, don't forget to surf through some of our brands recommendations. Consider brands like – BullFrog, Frei Frau, Bontempi, Tonon, Spectral, Natuzzi, Munari, and much more.
These brands are highly recommended for the classiest coffee tables, dining room chairs, work desks, sideboards, and a lot more. If you are clueless about picking the right stuff for your premises, consider consulting a furniture expert to wave off the chances of committing blunders.
Idea no. 5 – The Charm of Neutral Colors
As soon as you pick neutral colors, you can feel its strong presence inside your home forever. Wall colors leave a massive impact on the overall environment of your home. Unlike those old '60s where brown and orange wall colors seem to be the only options, pick pastel colors.
A neutral color palette never fades away from its charm. Some of the highly recommended colors include – white, off-white, beige, grey, etc.
What's more interesting is you can try any decorative masterpiece to blend with these wall colors. Moreover, neutral colors are more likely to invite natural light inside the home. So, directly or indirectly, it adds to energy efficiency as well.
Idea no. 6 – The Tinge of Decorative Elements is a Must
Let your collection of masterpieces or decoratives exhibit your love for unique artwork. It can be anything from a painting to a Feng shui decorative item welcoming good luck for you.
Regardless of home decor type, adding a few decorative elements to your room makes it look more vibrant and engaging. Here, you should be good at layering the wall colors and masterpieces wisely. For instance, a painting blended with dark colors will look fabulous on a neutral-colored wall.
Idea no. 7 – No Overcrowding, Please
You may wish to make the most out of your available space but avoid overcrowding. It's only going to make you feel stuffed. This practice only makes your place look congested and small in area. Therefore, the furniture and other belongings should be kept in alignment with the available space.
Idea no. 8 – Blend old and new – When you are running out of ideas and still wish to give your home a unique and timeless look, just blend the new and old stuff.
For instance – get a modern style bed and place it over a vintage rug you already have. This is best to give your place a new touch.
The Last Word
Revamping the look and feel of your home has a lot to do with your decor ideas. It should be unique, versatile, and flexible to welcome new frequent changes.
But when it comes to picking a reliable and long-lasting decor type, nothing can be a timeless decor theme. All you need is to work on different elements and see the magic happening to your premises.