It's time to get cozy! There's nothing better than snuggling up in front of a fire with a good book and a blanket.
If you're looking for ways to make your home more comfortable, look no further. This blog post will discuss 10 simple ways to cozy up your home.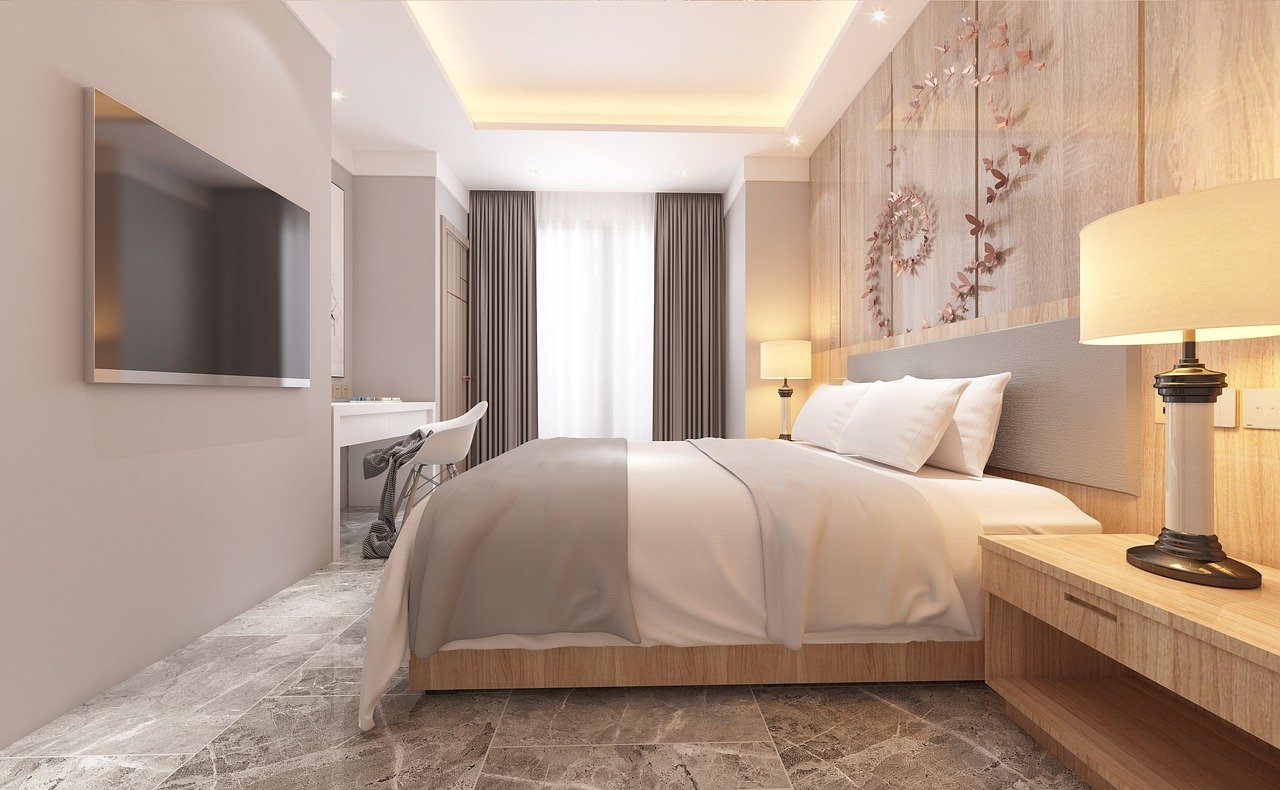 1. Consider Soft Lighting
Make your home feel cozy by adjusting the lighting. Soft, warm lighting will create a more inviting atmosphere than bright, harsh lighting.
Using lamps with lower wattage bulbs, candles, or string lights can achieve this. Another tip is to use light-colored curtains or blinds to reflect light into the room.
2. Purchase a Comfy Couch
If you don't have a comfortable place to relax in your home, it can be tough to feel cozy. One of the best ways to make your home feel cozy is by investing in a comfortable couch.
Whether you want a plush, velvet sofa or a more relaxed leather couch, finding the perfect one for your home can make a big difference in how cozy your home feels.
Plus, you can always add some comfy pillows and blankets to make your home even more inviting.
3. Use Light Paint Colours
One of the quickest and easiest ways to change the feel of your home is by painting the walls.
Light colors create space and make your home feel warm and inviting, while darker colors can make your home feel smaller.
If you're not sure what colors to choose, ask for help at your local hardware store.
---
Read Also:
---
4. Create a Photo Collage
One of the simplest yet effective ways to add a touch of coziness to your home is to create a photo collage.
You can do this by printing out some of your favorite photos and arranging them on a wall or surface in your home.
This is a great way to personalize your space and feel more like your own. Plus, it's a great way to display memories and moments special to you.
There are plenty of tutorials and guides online that can help you if you're unsure how to get started.
And if you're not the DIY type, you can always purchase pre-made photo collages. Either way, this is a great way to add some personality and warmth to your home.
5. Invest in Home Insurance
Investing in home insurance can also help cozy up your home, especially after a renovation or a fire incident.
It can be difficult to get home insurance if your home is old or in poor condition, but it's worth investigating. If you're looking for home insurance, get an online quote here.
6. Add Natural Plants to Your Space
One of the easiest ways to add a touch of coziness to your home is to bring in some plants. Not only do they look nice, but they also help purify the air.
If you don't have a green thumb, no worries there are plenty of low-maintenance options out there. Spider plants, for example, are practically impossible to kill.
7. Cosy it up with Curtains
Curtains can instantly make any room feel cozier and more inviting. If you don't have curtains, or if your existing ones are wearing out, try some of these simple tips to add a touch of coziness to your home.
Choose thicker fabrics for a more luxurious feel.
Opt for darker colors to create a cozier atmosphere.
Layer different types of curtains for added interest and texture.
Drape them over doorways and windows for an intimate vibe.
Use tiebacks or holdbacks to keep them looking tidy and stylish.
Whether you're after a little bit of extra warmth or you just want to create a more inviting space, these simple tips will help you cozy up your home in no time. So, get ready to snuggle up and enjoy the cooler months ahead.
8. Add Extra Textiles in the Bedroom
If your bedroom feels a little cold and uninviting, there are plenty of ways to cozy it up without spending a lot of money. One of the easiest ways to do this is to add extra textiles.
A thick duvet cover, some cozy blankets, or even a few decorative pillows can make a big difference in how your bedroom feels.
9. Include a Large Area of Rug
One of the quickest ways to add some warmth and cosines to your home is to include a large area rug.
This will help define the space and make it feel more inviting. You can find area rugs in various colors, patterns, and materials to match your home's style.
If you have hardwood floors, for example, a rug protects you from scratches and wear. Just choose a rug with a non-slip backing to prevent it from sliding around.
You'll also want to consider the size of the rug in relation to the furniture and layout of the room.
For example, a large rug in a small space can make the room feel more intimate, while a small rug in a large space may get lost. Experiment with different sizes and see what works best for your home.
10. Add Throw Blankets
Adding throw blankets to your home is an easy way to make it feel cozier. They add color and texture and can be used to decorate any room. Here are a few ways to use them:
Drape them over furniture: Throw blankets to add color and pattern to any room. You can drape them over sofas, chairs, or even the foot of your bed.
Use them as wall art: Hang a throw blanket on a large wall or over a piece of furniture. This is an easy way to make your room more stylish.
Fold them as decorations: You can use folded throw blankets to decorate shelves or coffee tables. They add color and texture and make a great focal point.
Throw them over your bed: Throw blankets are a great way to add warmth to your bed. They can be used as an extra layer on cold nights or as a decorative element.
Conclusion
With these tips, you can cozy up your home in no time and enjoy the colder months ahead.
The options are endless, so get creative. And don't forget, the most important thing is that your home reflects your style.