It is already the beginning of summer, and nice, warm, and sunny days have already awakened us all. Time for sitting on the veranda, sunbathing, and having cool lemonade under the parasol while resting after a working day.
It is warm when you're out in the sun, but it still gets nice and cool in the evenings, perfect for sleeping with your windows open and the smell of outside blooming greenery in your room.
Yet are you prepared for the summer that's coming? Is your home prepared for another nice and warm season?
Do you need some tips on how to prepare for another hot summer? Do you need help with cleaning after long cold days?
If so, we are here to offer some tips on how to prepare your home for the summer season.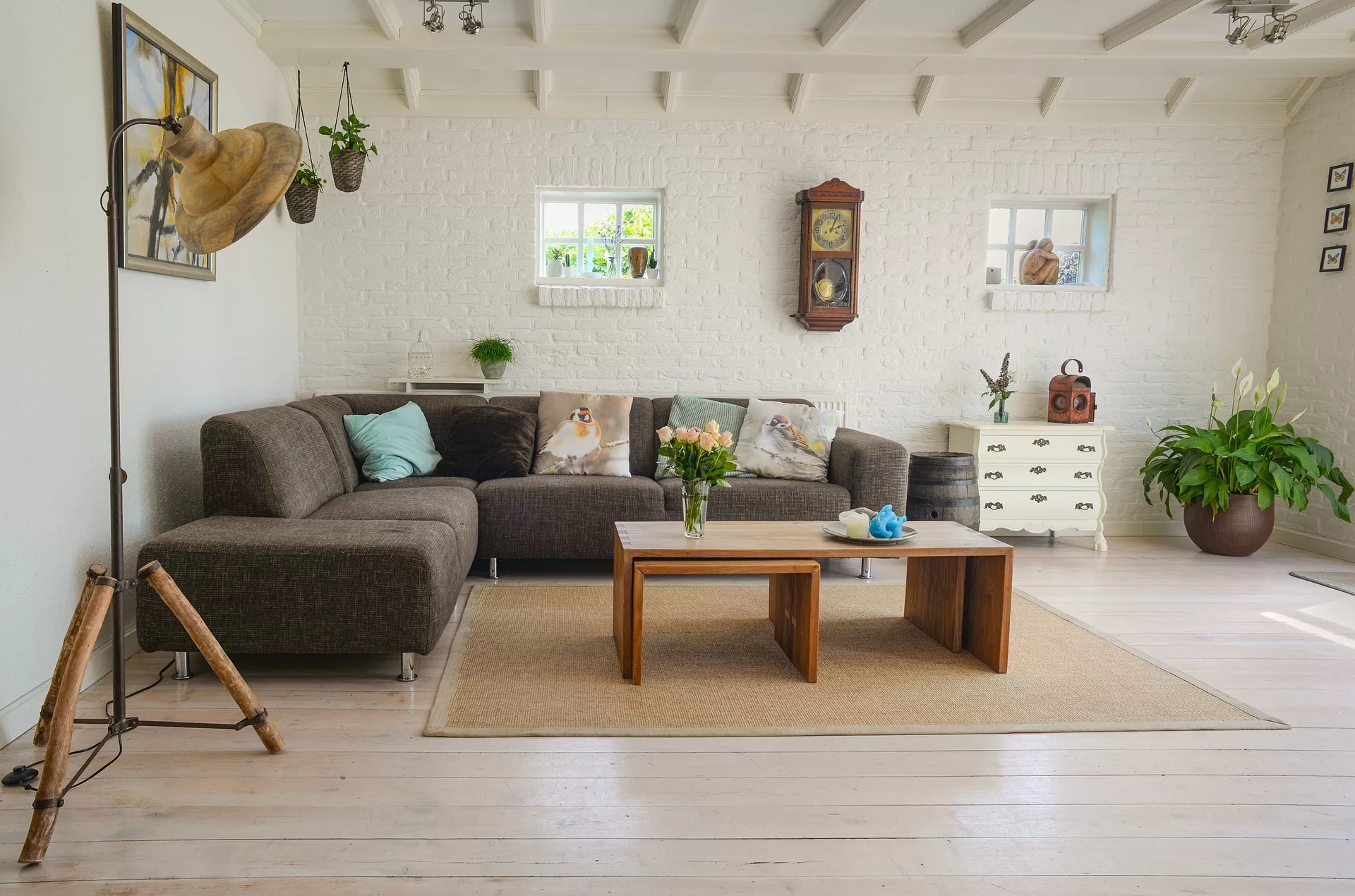 Clean Up
Whenever you have to start some projects around your house, the first thing you'll need to do is clean up.
Clean your gutters – there must be some autumn and winter leftovers like fallen leaves and dirt. So, in order to direct water from summer storms and rain away from your home walls and sidewalk, make sure you clear those debris out.
Clean up your patio and reconsider giving it a fresh coat of paint. Clean your patio furniture and old cushions, or maybe replace them with new ones.
Clean up your lawn and give it a nice mow, trim the shrubs, and check the trees for dry and broken branches.
And if you need help with seasonal cleaning or any other recurring cleaning, you can easily find a cleaning service and make an agreement with them.
They can take care of all the tasks needed to keep your home healthy and hygienic for you.
---
Read Also:
---
Let The Sunshine In
It is time to pull aside heavy winter drapes and let the sunshine warm up your interior.
Give your windows a thorough scrub and wash your sheer curtains before hanging them up.
Don't forget to add a hefty dose of fabric softener to fill your home with a fresh scent.
For some staycation vibes, you can even get yourself some new curtains and throw pillow covers with either floral or nautical imagery, to really set the tone and make your home ready to welcome summer.
Also, don't forget to fill your vase with fresh flowers every now and then, and add some seashells from last summer's vacation to your chest of drawers and side tables, because little things can make big changes that make us happy.
Give Your Exterior a New Coat
Now that the warm season is here, yet it is still not too hot to spend time outside, it is the perfect time to give your house and fences a new coat of color.
This is the best time of the year for such a project, because the air is mostly dry enough so that the paint will dry fast enough, and yet it won't dry too quickly.
So, repaint your window frames, garden fence, front door, and patio fence.
Spots that are the most affected by the weather conditions should first be cleaned with a brush and sandpaper and then repainted with two layers of outdoor paint.
This will both give your exterior a fresh appearance and provide it with a new layer of protection against the outdoor elements.
Redecorate Your Patio and Garden
You've probably already decorated your garden and patio for spring, but some kinds of flowers don't last longer than springtime, so now's the perfect time to redecorate.
If there is lots of rain during springtime, make sure you rid your lawn of any buildup and debris.
Add grass where necessary and inspect your flower beds and other plants to see if you need to repot or replant any of them. Keep in mind that your grass will grow faster in spring and summertime, so make sure you mow it more regularly to keep it looking neat.
When it comes to your patio, you want to set it up so that it offers the right amount of coziness and comfort.
So, aside from cleaning your patio and patio furniture thoroughly, as mentioned previously, see if there's anything else you can add to – or take away from – it for maximum comfort.
If you enjoy reading, make sure you have enough light on your patio so you can enjoy your books any time of day or night.
Additionally, if you like drinking coffee, tea, or lemonade on your patio, get a side table so you always have a place to put down your glass or cup.
Finally, add as many flowers and greenery as you wish, but remember that these will attract quite a bit of insects, so you'll also need to do something about that.
Protect From Insects
As the insects crawl out in the summer, you need to keep them away from your home. Clean up all the piles of leaves around the house, drain water from puddles, clean the debris, and add some grass tufts.
Your window screens must be in perfect condition, so inspect them and do a little repair where needed, or replace them if they are broken. You can also fill your patio with insect-repellant plants, to keep these pesky creatures away.
Check Doors and Windows Sealing
Your doors and windows might need some resealing. You can easily do it yourself, by first removing the old caulking and adding new one. If there are some minor cracks, just add some caulk where needed.
Mind Your Shutters
Although it's still nice outside, soon it will become too hot. So, in order to keep the excess warmth outside, make sure you take good care of your window shutters.
Give them a thorough scrub, repaint if necessary, and fix any broken or damaged areas. Since windows heat up easily, you want to make sure that your shutters can protect them from the sun.
Service Your A/C Regularly
Finally, don't allow heat to surprise you but prepare your A/C on time. Clean the removable filters and call in A/C servicing experts to take care of the rest for you. By doing this ahead of time, you can rest assured knowing that your A/C's got your back when unbearable heat sets in.