Homeowners, are you all set to welcome the warm weather as the cold and bleak winter is gone? Summer is just around the corner, and it's an apt time to give your house a fresh coat of paint.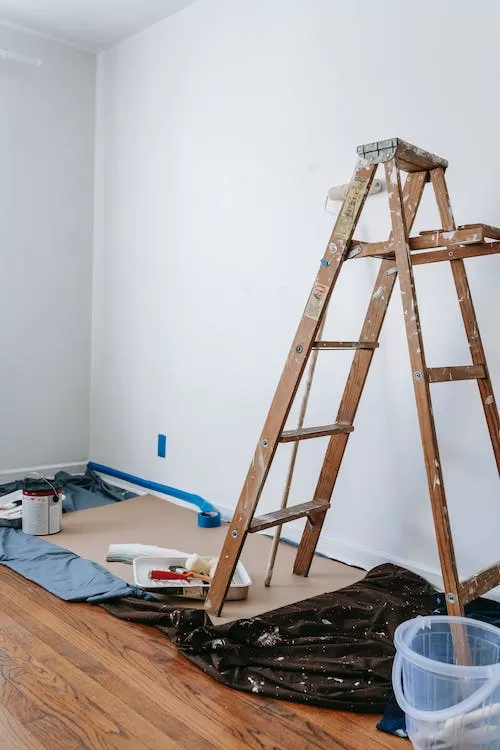 Did you know a paint refresh can boost your home's curb appeal? Plus, it's a great way to protect your exteriors from the harsh summer sun and prevent damage from pests and moisture. Of course, it adds a new feel to the interiors.
But before you bust out that brush and roller, you must prep for the project. You can do a few things to get the best results and ensure your paint job lasts. So grab a cold drink, relax, and learn how to get your place ready for a summer painting project.
Clean Your Surfaces
Before you get the pros to work on the project, you've got to ensure your surfaces are clean. The last thing you want is to paint over grime, dirt, or flakes. That's as good as asking for a hot mess! Also, check for issues like damp spots and mold, and address them first.
You can trust experts to clean and remove the extras from the walls. Once you have a smooth surface, you can rest assured of a perfect job.
---
Read Also:
---
Pick The Right Paint
Not all paint is created equal, right? You need to pick the right option for the job. Durable and weather-resistant paints are ideal for the exteriors as they won't fade in the sun. UV protection and a high-gloss finish are other features offering added durability.
For interiors, stick with easy-to-clean and low-VOC products. Remember to match the hues with your decor. Research and read reviews before deciding on the right product for your project.
Find A Reliable Painting Company
DIY is trending, but it's the last thing you should try for a home paint project. Look for a reliable painting company to handle the project so you can be stress-free about quality and timelines.
Of course, you may have to pay painting contractors for the job, but it's a small price for a smooth job without stress. Remember to book your slot early because summer is a busy season for contractors.
Choose The Right Conditions
A summer paint project can be tricky, especially for homeowners in hot or humid areas. The best piece of advice is to choose the right conditions for the project, or the job won't last. Ideally, choose dry, cool days with low humidity. You can check the forecasts to decide on the timelines.
If rain is in the forecast, hold off on the project until the weather clears up. Also, avoid painting in direct sunlight, as it can cause the paint to dry too quickly and crack or peel.
Practice Patience
As a rule, you should take your time and be patient with your home improvement projects. Painting can be time-consuming, but pushing your contractor to rush through the project is the worst blunder. It may lead to mistakes and a sloppy finish.
Let the professionals work at their pace because they know the best. Moreover, they stick with budgets and timelines shared by clients. You've got to trust them!
That's all you need to do to prep your home and mindset for a summer paint project. Skip the DIY approach and get the best professionals working for you.