Regular pool water testing is essential for your health and your entire family. Apart from that, it helps preserve the pools' surfaces and structures.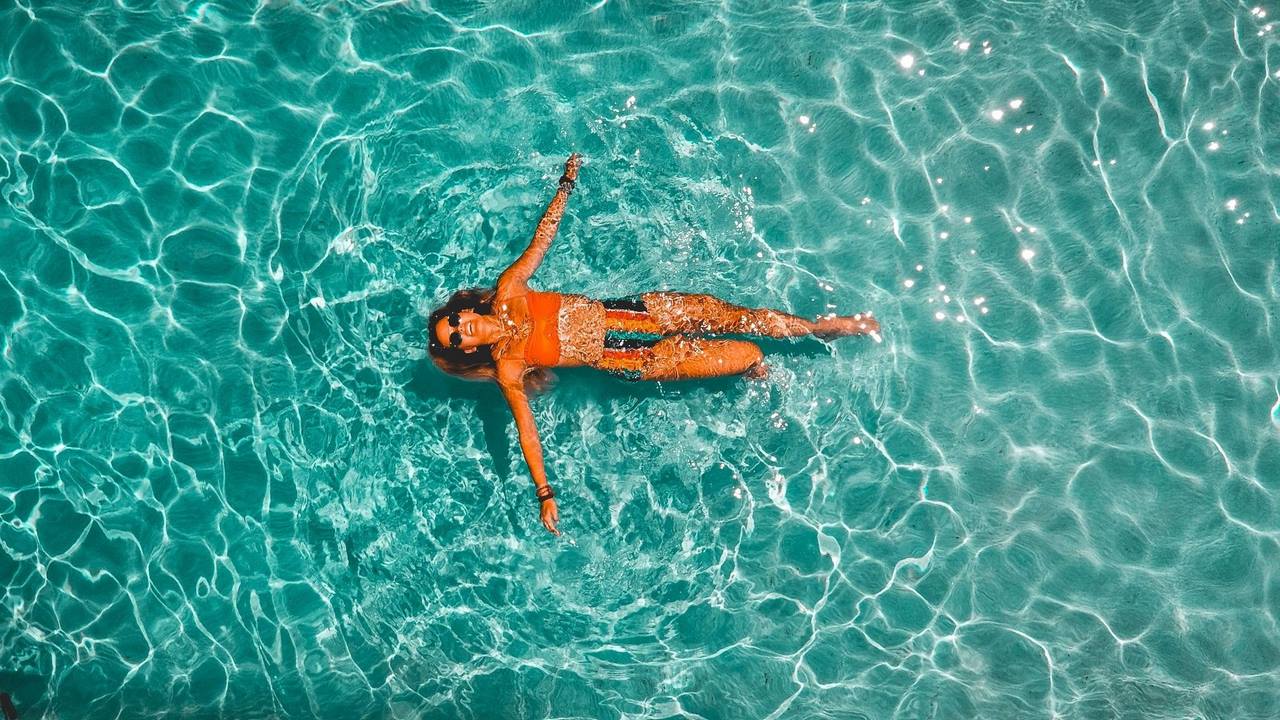 Failure to monitor your pool water can lead to deterioration of pool structures and even an outbreak of human waterborne diseases. Therefore, knowing how to test pool water is essential to avoid such hazards. There is quite a lot to do in order to ensure that your pool remains safe and in good working condition.
Most pool owners employ scientists and water engineers to do pool water tests. However, they end up spending huge sums of money in the process. Testing pool water is pretty simple since no technical skills are needed.
So, getting water samples from your pool and a water testing kit is enough for the process. But how do you go about it? Let's find out the steps to follow from this guide, much of which was written thanks to tips we got from the pool experts over at PoolToolx.com.
Step 1: Collect Water Samples
You don't need all the water from your swimming pool, but only enough of it that can cover the testing strip. So, a mug, cup, or bottle of water samples from your swimming pool can do. However, there are some rules to follow when collecting water samples.
For instance, the collecting container should be clean to prevent water sample contamination. You should collect the water samples before noon since the hot sun can affect the chemical in the water. Moreover, collect the water samples from the middle of the pool since it is where a lot of chemicals tend to collect.
Furthermore, you should dip the collection container below the pool's surface, ensuring that the air escapes from the container. Also, if you are collecting the samples for professional lab testing, ensure that the container is covered.
Step 2: Purchase a Water Testing Kit
Water testing kits come in different varieties, such as liquid test kits, test strips, and digital water testers. The digital water tester operates by dipping the end part in your sample. The kit is accurate, but it can be expensive.
On the other hand, in a liquid test kit, you add the chemicals to the pool water and read the color changes. However, it is quite challenging to notice slight color changes. Therefore, using test strips is the easiest since you can use a single strip to determine various chemicals in the water.
---
Read Also:
---
Step 3: Dip the Test Strip in the Water Sample
When using a test strip, you submerge it inside the pool water sample for about 15 seconds. After that, remove it immediately without shaking off the water. Depending on your preferences, you can use a single test strip with patches to test for all chemicals or a separate strip for each chemical.
Step 4: Use a Color Chart to Compare the Results
Usually, the color chat is placed at the back of the testing strips bottle. If you're using a single strip, each colored strip patch found on those strips changes to match a particular chemical measurement on the color chart.
However, strips that are not all-in-one can only test a single element. So, you will need to look for separate strips to test elements such as pH, alkalinity, and chlorine. Moreover, cyanuric acid strips and water hardness strips are also used to determine the state of your pool water.
Checking the pH Levels
When the water tests a pH level below 7.2, it is said to be acidic. Such water corrodes and stains pipes and metal structures in your swimming pool.
In contrast, if the water tests a pH level above 7.8, then it is basic. The basic water condition causes the deposition of chemicals on the pool gear and prevents chlorine from destroying bacteria and algae.
Further, high pH and low pH water can irritate your eyes and skin. So, the pH level should be between 7.2 and 7.8. To regulate the pH level, add soda ash to the water to raise the pH and muriatic acid when you want to lower it.
Checking the Chlorine Levels
Again, the patch corresponding to a testing strip will change its color in the presence of chlorine. So, you can read the chart to determine the chlorine level in the pool water.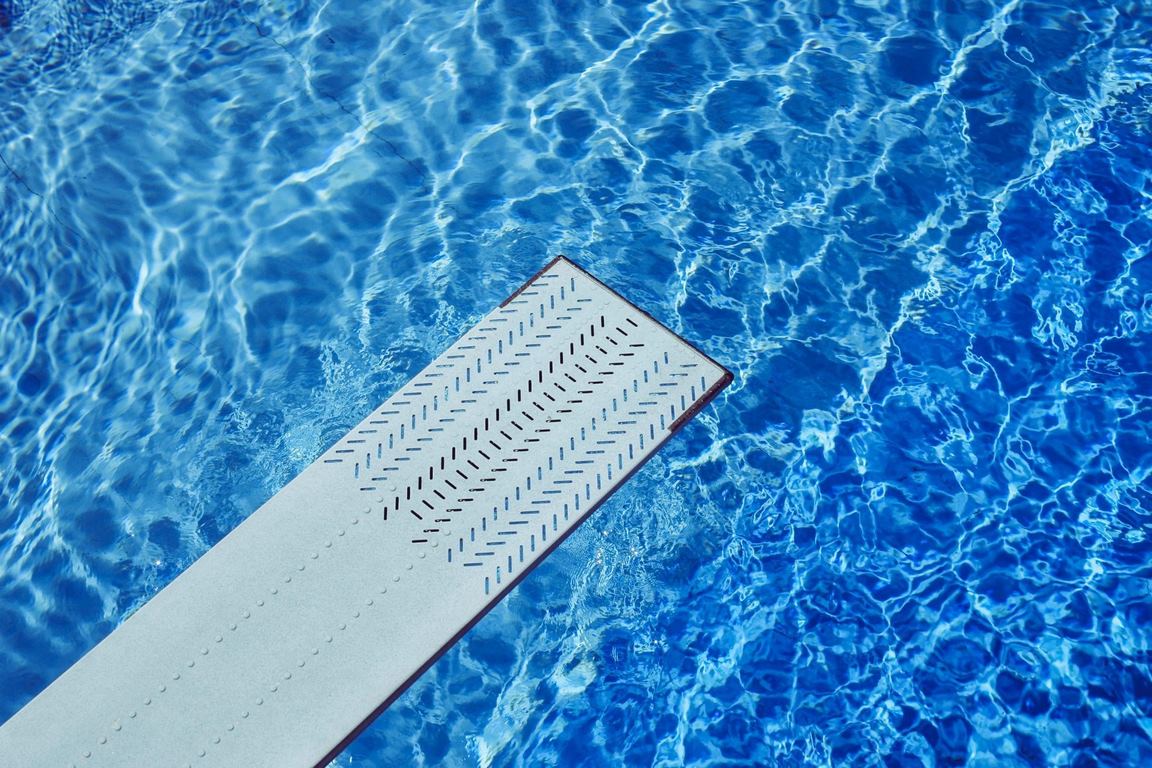 At low levels, chlorine causes the growth of bacteria and algae, leading to green water or illnesses. However, chlorine causes skin irritation at high levels. So, ensure you test and maintain chlorine levels between 1 ppm and 3ppm to be sure the water is suitable for swimming.
Checking the Alkalinity Levels
Aim for alkalinity levels between 120 ppm and 150 ppm. The alkalinity of water can increase or decrease with the changes in pH levels.
High alkalinity levels can cause scaling or cloudy water. So, you can use muriatic acid to lower the alkalinity in your pool water, while baking soda can help when you need to raise the alkalinity.
Checking the Cyanuric Acid Level
Cyanuric is an acid; thus, it can lower water pH and alkalinity. Moreover, you can use it to keep the chlorine level constant. So, you should ensure that the cyanuric acid levels in the pool water are between 20 and 30 ppm.
Usually, cyanuric acid is added to chlorine tablets to keep chlorine inside pool water much longer. So, to lower the cyanuric acid level, you should stop using the chlorine tablets for a short time and switch to chlorine shock.
Checking the Calcium Hardness Levels
Calcium hardness levels will depend on your pool type. High levels of calcium may cause scaly and cloudy vapor. Similarly, low calcium levels in water can cause corrosion of pool liners or walls. Therefore, ensure the calcium hardness level is at its optimum.
For concrete pools, the levels should be between 200ppm and 500ppm. In vinyl pools, the levels can be between 175 ppm and 225ppm.
Final Thoughts
Testing your pool water regularly is essential. It can help solve minor problems before they become bank-breaking disasters to your pool and the swimmers.
If you were worried about how to go about it, hopefully, this article comes in handy. You should now know how to test pool water pH, chlorine, alkalinity, calcium, and cyanuric acid levels. However, for good results, you must follow the instructions carefully.