Photorealistic interior rendering is an intricate digital art form that precisely replicates the physical world in three-dimensional space. These renders breathe life into design concepts, bridging the gap between imagination and reality.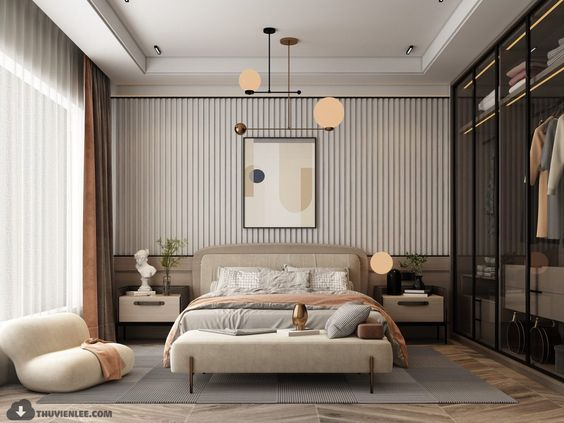 Photorealistic interior renders, when skillfully executed, offer a sense of depth and tangibility that simple sketches cannot convey. The significance of clarity and quality in interior renderings cannot be overstated – these qualities can either make or break the visual narrative, directly influencing the viewer's perception and understanding.
Thus, mastering photorealistic rendering is a vital skill for designers, allowing them to effectively communicate their vision with unparalleled precision and detail.
Understanding 3D Interior Visualization
Interior renderings are graphical depictions of an interior space, conceived using digital tools and techniques. These 3D visualizations serve a crucial purpose in interior design, as they allow designers and clients to preview and fine-tune arrangements before actual construction or refurbishment begins. They vividly illustrate how furniture, materials, and colors interact under diverse lighting conditions.
Both natural and artificial lighting are vital elements in these renderings. Natural lighting brings out the vibrancy of spaces during daylight, reflecting off surfaces to illuminate the details of the design. Artificial lighting, on the other hand, demonstrates how strategically placed light fixtures can enhance the ambiance of a space, guiding the eye and establishing mood.
The evolution of 3D architectural visualization services has seen a continuous advancement in the accuracy of interior renders. Initially, they were simple, almost cartoonish illustrations. Over time, these representations have become remarkably lifelike, thanks to improvements in technology and an increased understanding of light physics.
Today's 3D visualizations masterfully balance natural and artificial lighting, achieving photorealism that was previously unimaginable. Thus, interior renderings have become a cornerstone of modern interior design practice, enabling designers to envision and share their concepts in unprecedented detail.
---
Read Also:
---
Benefits of Photorealistic Interior Renderings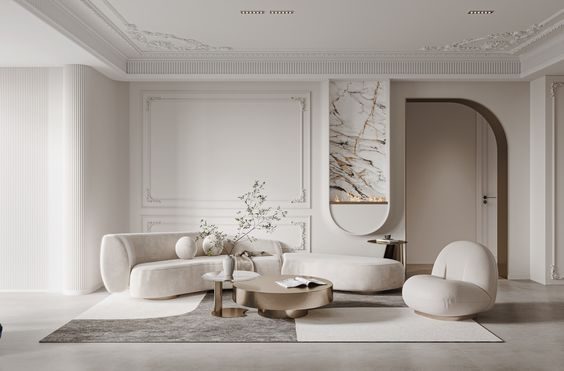 Photorealistic interior renderings bring manifold advantages to the table, particularly for interior designers. Firstly, they serve as an interactive platform for gathering feedback and implementing real-time updates. Designers can present their ideas using high-quality 3D visuals, making adjustments based on client feedback instantly. This dynamic exchange significantly reduces the time and cost associated with iterative design processes.
Secondly, these renderings offer clients an immersive sneak peek into the finished project. A photorealistic interior is not a mere representation but a virtual walkthrough, a tangible experience of a space yet to be built. By simulating natural and artificial illumination, textures, and materials, rendering software brings the designer's vision to life, making it easier for clients to appreciate the nuances of the design.
Furthermore, these lifelike visualizations can dramatically boost sales. As clients gain a clear understanding of the project, they are more likely to invest in the design. A well-executed project presentation, featuring photorealistic renderings, establishes trust and credibility, leaving a lasting impression on clients and encouraging them to return for future projects.
Ultimately, photorealistic interior renderings are an essential tool in the interior design industry. They allow for a smooth design process, improve client communication, and help designers establish a robust market presence.
Tips for Creating Photorealistic Interior Renderings
Crafting a photorealistic 3D rendering that resonates with potential clients requires a blend of technical skill and artistic intuition. Here are some tips that can help designers transform their digital representations into lifelike experiences.
Adjusting Lighting and Shadows for Realism: Effective lighting is the cornerstone of a good render. Lighting sets the mood and significantly contributes to the realism of a scene. Pay attention to both artificial and natural lighting; the latter requires special consideration of sun orientation and how it influences the interplay of light and shadow in different settings. Shadows, when accurately depicted, add a level of depth and dimension to the scene, which is crucial for achieving photorealism.
Adding Decorations, Furniture, and Lifelike Objects: To breathe life into your renderings, populate your spaces with furniture, decorations, and lifelike objects. These elements not only fill the space but also help clients get a better idea of the final result. Be sure to place these elements thoughtfully, considering how they would naturally occur in a real-world setting.
Fine-Tuning Surface Coverings for Design Expression: Surface coverings – including paint, wallpaper, tiles, or wood – have a substantial impact on the overall aesthetic of an interior rendering. Fine-tuning these elements can enable designers to express their unique design vision and lend a distinct personality to the space.
Offering Multiple Viewpoints for a Better Understanding: Providing multiple viewpoints of the same space can significantly enhance the viewer's understanding of the layout and design. It allows potential clients to visualize the space from different angles and perspectives, which is beneficial when presenting your final render.
Incorporating Textures to Enhance Realism: The use of textures can take your interior renderings to the next level. From the grain of a wooden table to the weave of a fabric, textures impart a sense of tactile reality, making the virtual space feel tangible.
By following these tips and continually honing their skills, designers can create compelling photorealistic interior renderings that not only convey their design intent effectively but also help boost sales by resonating with clients' imaginations and expectations.
Overcoming Challenges in Creating Interior Renderings
Creating a photorealistic 3D interior visualization is an intricate process filled with both artistic and technical challenges. The process requires a balance between aesthetics and accuracy, making it complex to execute, but not impossible to master.
Addressing Artistic and Technical Difficulties: Often, a design idea might be clear in the designer's mind but translating it into a 3D interior project can present difficulties. Challenges can stem from lighting conditions at different times, the application of textures, and the overall arrangement of elements in a space.
However, effective communication of your idea through renderings can be achieved with practice and a deep understanding of your rendering software tools.
Investing Time in Experimentation and Research: Overcoming these challenges requires an investment of time in experimentation and research. Learning about real-world lighting, material properties, and camera settings can significantly enhance the quality of your interior renderings.
Additionally, keeping abreast of emerging trends and technological advancements in 3D visualization software can provide additional tools and techniques to improve your work.
Consideration of Hiring Expert 3D Visualization Freelancers: If you're working on a project with limited time or lack the necessary skills, considering the services of expert 3D visualization freelancers can be a viable option. These professionals specialize in creating high-quality, photorealistic 3D visualizations, and can contribute their expertise to ensure that your design ideas are translated accurately and attractively in your renderings.
Navigating the complexities of interior visualization can be challenging, but with the right approach and resources, these hurdles can be overcome.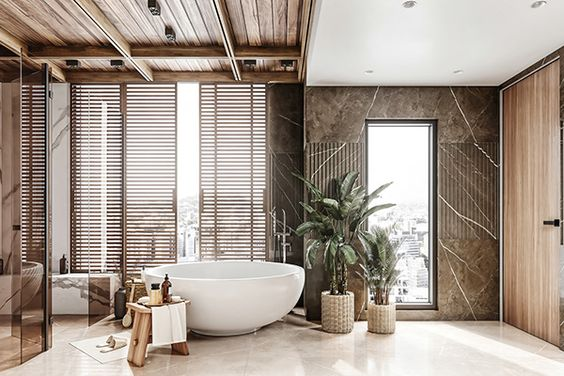 Conclusion
The world of photorealistic interior rendering is a blend of technical precision and creative expression, a nexus where design ideas meet digital realization. The tips provided in this article, such as paying careful attention to lighting and shadows, meticulously selecting textures, and considering various viewpoints, are all essential to creating compelling interior visualizations.
Notably, the presentation of your design project matters. Photorealistic interior renders, when done right, can greatly enhance the project presentation, giving clients a vivid preview of the finished project. This level of detail and accuracy in rendering can significantly impact client approvals, driving satisfaction and repeat business.
 The use of proper rendering software, understanding the interplay of natural light with different textures, and the representation of interior design concepts all contribute to the magic of photorealistic renderings. They bridge the gap between design concepts and reality, making interior visualizations more tangible and comprehensible for the client.