In today's fast-paced construction industry, staying ahead of the curve is essential for success, and embracing innovative technologies is the key to achieving this. One such groundbreaking tool that has taken the industry by storm is 360-degree imaging.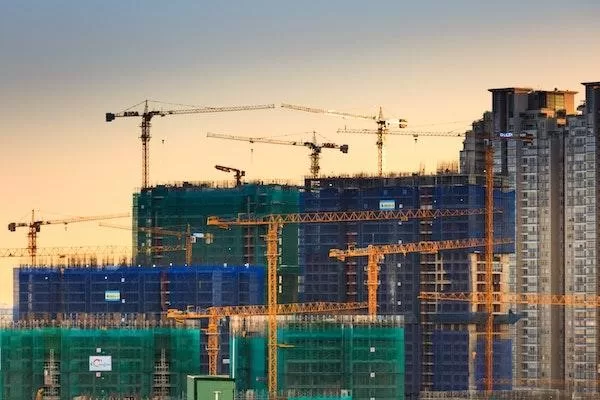 This cutting-edge technology allows architects, engineers, and project managers to visualize, analyze, and collaborate on their construction projects from every angle, providing a more comprehensive understanding of the site and design.
In this article, we will delve into the benefits of using 360-degree imaging for construction projects, exploring how this remarkable technology is revolutionizing the way we build and offering insights into its numerous advantages.
1. Enhanced Project Visualization
One of the primary advantages of 360-degree imaging is the ability to create a comprehensive and immersive visualization of a construction project. Unlike traditional 2D blueprints, which only provide a limited perspective, 360-degree imaging captures every detail of the site in high-resolution 3D.
This enables stakeholders to better understand the spatial relationships between different elements, assess design feasibility, and identify potential issues that might arise during construction.
2. Streamlined Collaboration
Collaboration is crucial in construction projects, as it brings together professionals with diverse expertise. 360-degree imaging facilitates seamless collaboration by providing a centralized, interactive platform where all stakeholders can access and interact with the project.
This eliminates the need for physical site visits and multiple document revisions, saving time and reducing the risk of miscommunication. The result is a more efficient process and a higher-quality end product.
---
Read Also:
---
3. Improved Safety and Risk Management
Construction sites are inherently hazardous environments, and ensuring the safety of workers is a top priority. 360-degree imaging can play a critical role in mitigating risks and enhancing safety. By providing a complete visual representation of the site; this technology allows project managers to identify potential hazards, plan for emergency access routes, and develop strategies for worker safety.
Furthermore, the ability to monitor the site remotely reduces the need for onsite personnel, minimizing their exposure to danger.
4. Increased Cost Efficiency
One of the most compelling reasons to adopt 360-degree imaging for construction projects is the potential for cost savings. This technology can reduce errors and the need for rework, leading to more efficient use of resources and faster project completion.
Additionally, 360-degree imaging enables accurate and detailed project documentation, which can streamline the bidding and estimating process, ensuring a more accurate budget and helping to avoid costly surprises down the line.
5. Enhanced Client Satisfaction
A successful construction project hinges on client satisfaction, and 360-degree imaging plays a significant role in achieving this. By providing clients with realistic, immersive visualization of their projects, they can better understand the design, make informed decisions, and feel more involved in the process.
This level of engagement can lead to a stronger working relationship between clients and construction professionals, ultimately resulting in a more successful project outcome.
6.  Simplified Facility Management and Maintenance
360 construction photos not only benefit construction projects during the building phase but also provides long-term advantages for facility management and maintenance. High-resolution, comprehensive images of the completed project serve as an invaluable resource for facility managers, allowing them to easily locate and reference specific components, such as electrical and plumbing systems.
This visual documentation simplifies troubleshooting, maintenance planning, and asset management, reducing the time and effort required to address issues. Moreover, these images can be shared with maintenance teams, ensuring that they have a clear understanding of the site's layout and systems before commencing work, which ultimately leads to faster and more efficient maintenance operations.
Bottom Line
In conclusion, the adoption of 360-degree imaging in construction projects offers a myriad of benefits, ranging from improved visualization and collaboration to enhanced safety and cost efficiency.
As the construction industry continues to evolve, embracing innovative technologies like 360-degree imaging will be crucial in staying competitive and delivering high-quality projects that exceed client expectations. Don't miss out on the potential of this game-changing tool – make it an integral part of your construction toolkit today.