Heating and cooling are two essential parts of keeping your home comfortable year-round.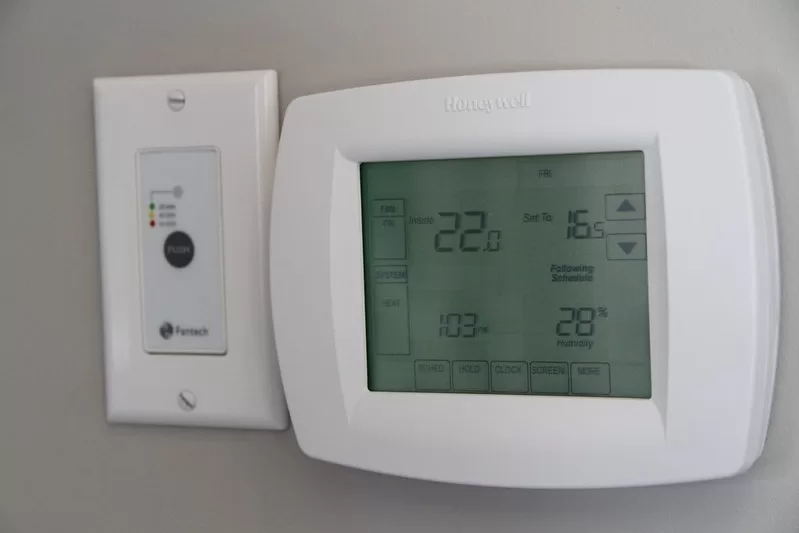 It can be difficult to know the best way to manage your heating and cooling, but with a few simple tips, you can make sure that your home is always at the perfect temperature.
In this blog post, we'll be exploring the basics of heating and cooling and offering some tips to help you keep your home comfortable no matter the season.
Insulate, Insulate, Insulate
Good insulation is essential for keeping your home comfortable year-round. You can add insulation to your walls, floors, and attic. This will help keep heat out during the summer and warm air in during the winter.
Additionally, good insulation will reduce your energy bills and help you save money in the long run. It's important to choose the right type of insulation for your space, so consult with a professional for the best advice.
Get a Programmable Thermostat
A programmable thermostat can be a great way to save energy and money by automatically adjusting the temperature of your home.
A programmable thermostat allows you to set different temperatures for different times of day, so you can keep your home comfortable when you need it, but save energy when you don't.
You can also use the pre-programmed settings to create a comfortable atmosphere throughout the day without having to constantly adjust the thermostat. By using a programmable thermostat, you can save up to 10 percent on your energy bills.
---
Read Also:
---
Consider Solar Screens
Solar screens are a great way to reduce the amount of heat coming into your home during the summer months. These screens are designed to block out the sun's UV rays while allowing you to maintain a view outside.
They also provide insulation, keeping your home cooler in the summer and reducing your energy costs. Solar screens can be custom-made to fit any window, door, or patio area.
Installing them is easy and requires minimal maintenance. Consider installing solar screens if you want to keep your home cooler without sacrificing natural light.
Check the Weatherstrip Seals
Weatherstrip seals are an important part of keeping your home comfortable year-round. Inspect the weather strip around your doors and windows to make sure it is intact and in good condition.
Make sure there aren't any gaps or cracks and replace any weatherstrip worn or damaged. You'll be able to save money on your energy bills if you keep the air from leaking out through these seals!
Install a Fireplace
Adding a fireplace to your home is an easy way to add a cozy ambiance and warmth during the winter months. Fireplaces come in all shapes, sizes, and styles, so you're sure to find one that fits the look of your home.
A fireplace installation typically requires professional help, but it can be worth the investment if you plan on using it often. To ensure the safe and efficient use of a fireplace, be sure to have it inspected annually and purchase quality firewood for burning.
Seal Air Leaks
Air leaks can make your home less comfortable and drive up your energy bills. To make sure your heating and cooling are as efficient as possible, take time to seal any air leaks around your home.
Look around windows and doors for gaps, and use caulk or weatherstripping to fill them in. Consider adding door sweeps to keep air from entering under your doors.
You can also use foam insulation to seal larger gaps. Sealing air leaks is an easy and inexpensive way to boost the efficiency of your heating and cooling system.
Conclusion
Keeping your home comfortable year-round is an important part of living comfortably. With the right precautions and investments, you can easily keep your home cool in the summer and warm in the winter.
Insulation, weatherstrips, solar screens, programmable thermostats, and a fireplace are all great additions that can help you maintain the perfect temperature all year round.