Replacing the roof of your home is obviously a task that no one relishes but putting it off and allowing the condition of the roof to worsen can lead to more problems, such as structural and interior damage.
This is why it is important to identify roof issues early, to prevent the problem from getting out of hand and impacting other areas of the house.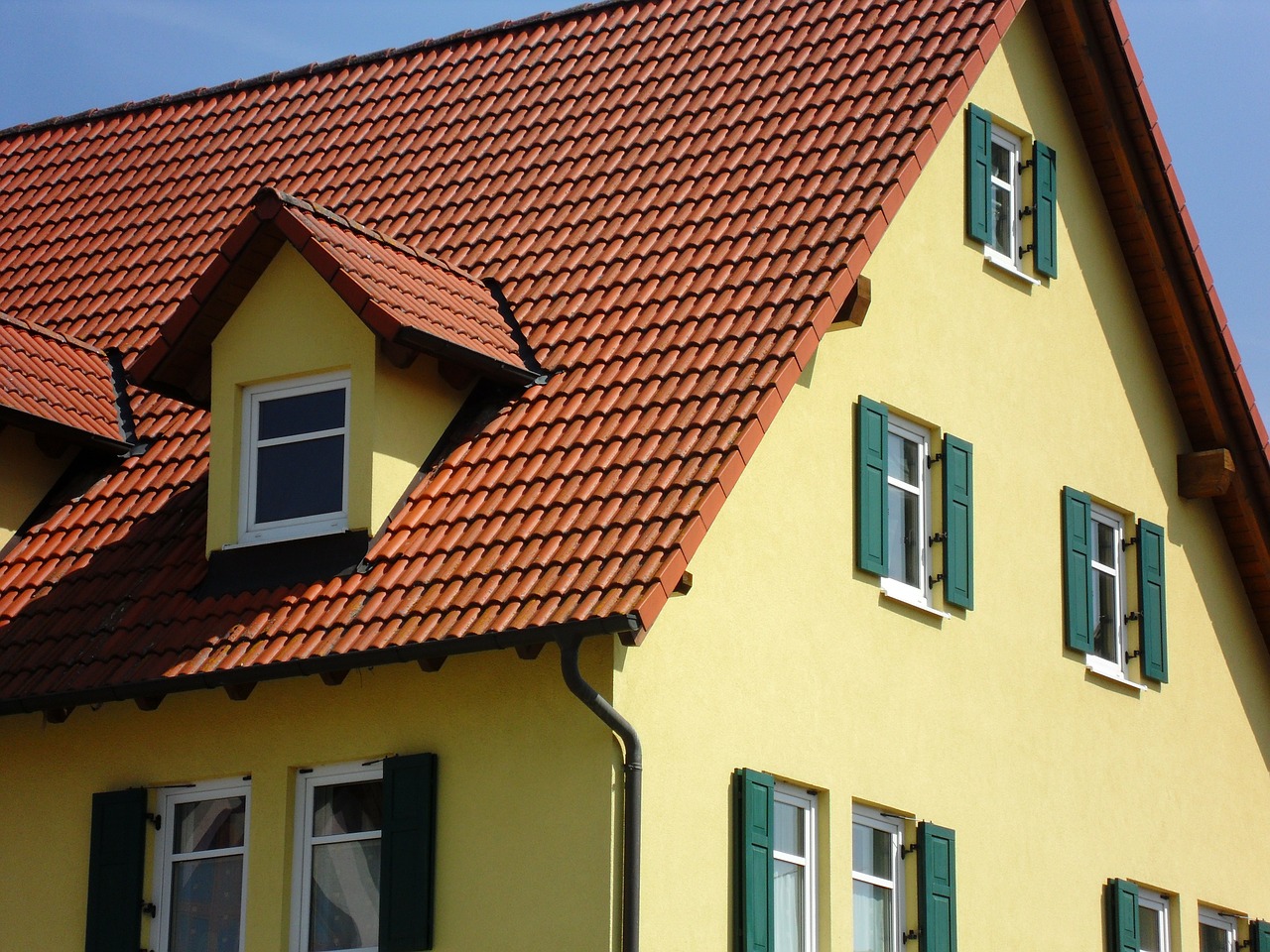 In this article, we will discuss 8 signs which signal that it is time to get a new roof.
1. Light Coming Through the Roof
It is sensible to enter your loft every once in a while, turning off any lights and checking whether any external light is coming through – sunset is usually the optimal time to do this as the room will be sufficiently dark but there will still be enough light outside.
If you do find that light is coming through your roof then this means that there may be holes or cracks which should be assessed as soon as possible, so they can be repaired. Leaving this sort of damage to worsen will almost definitely require a full roof replacement in the near future.
2. Signs of Water Damage
Water damage could be the result of any number of things but one of the most common causes is an issue with your roof. If damp patches, watermarks, or mildew appear on the upper floor of your home then it is important not to assume that this is just a minor damp issue.
Has your roof been checked by a professional if you are not confident of spotting the signs of damage yourself? If you are based in California, then we would highly recommend the services of SOD Home Group – Remodeling Company.
3. Build Up Debris in the Gutters
Take time to inspect your gutters for any debris buildup, such as asphalt shingles which resemble sand and are used to protect your roof tiles.
A small amount of asphalt debris is to be expected but large amounts suggest that they have deteriorated to a point where a full roof replacement is required. This could be caused by prolonged exposure to the weather or just general aging.
---
Read Also:
---
4. Your Roof Tiles are Loose
You should try to physically step onto the roof every year so you can thoroughly check each aspect, especially the roof tiles. You can check if they are loose by simply prodding them with your foot to check for movement – if any of the tiles are found to be loose then they should be replaced immediately.
If you find that numerous tiles are loose, or even missing then this could mean it is time for a full replacement. In a worst-case scenario, a large area of loose tiles could result in the roof caving in completely.
5. Mortar Falling from the Roof
Used to bed in the junctions on the roof, the mortar will deteriorate over time, especially if subjected to long periods of adverse weather. This deterioration could result in cracks in the ridges of the roof as the house naturally moves over time, resulting in significant damage.
6. The Roof Shows Signs of Sagging
The ridge of the roof should always follow a straight line, so a sag in the middle of the ridge (also known as a saddleback) suggests that there may be structural damage and the possibility of collapse.
This could be caused by excess moisture, water build-up, poor installation, or low-quality materials. To avoid this, you should ensure your guttering is doing its job and any rainwater buildup is immediately cleared so the roof is not subjected to excessive weight.
7. A Leak in the Loft
A leak in the loft is an obvious sign that water is entering your home and there are holes or cracks in the roof. Listen out for dripping signs within the walls and keep an eye out for any stains, streaks, or damage to paintwork or plastering.
Missing tiles or damage to the flashing around the chimney are common causes of loft leaks.
8. Could the Roof Just Be Old?
Lastly, a roof only has a certain lifespan, with many of the materials used prone to deteriorating to unwanted levels after around 20 years. It is recommended that you have your roof inspected by a professional after 15 years of it being installed to check for signs of damage or aging.
Thank you for reading, you can find more DIY and home remodeling tips by browning our blog here.