Over time, you may opt to change a few aspects of your property to improve its attractiveness.
A fresh coat of paint on the interior or exterior is an excellent way to make a great impression on anybody who comes to your home.
Although painting your own home may seem efficient, hiring the best painters in Ontario, Canada will guarantee that you achieve the "ideal look" for your property.
Painting one's home or place of business on ones own can be a challenging task. The work necessitates the use of specialized knowledge to be completed correctly and with long-lasting results.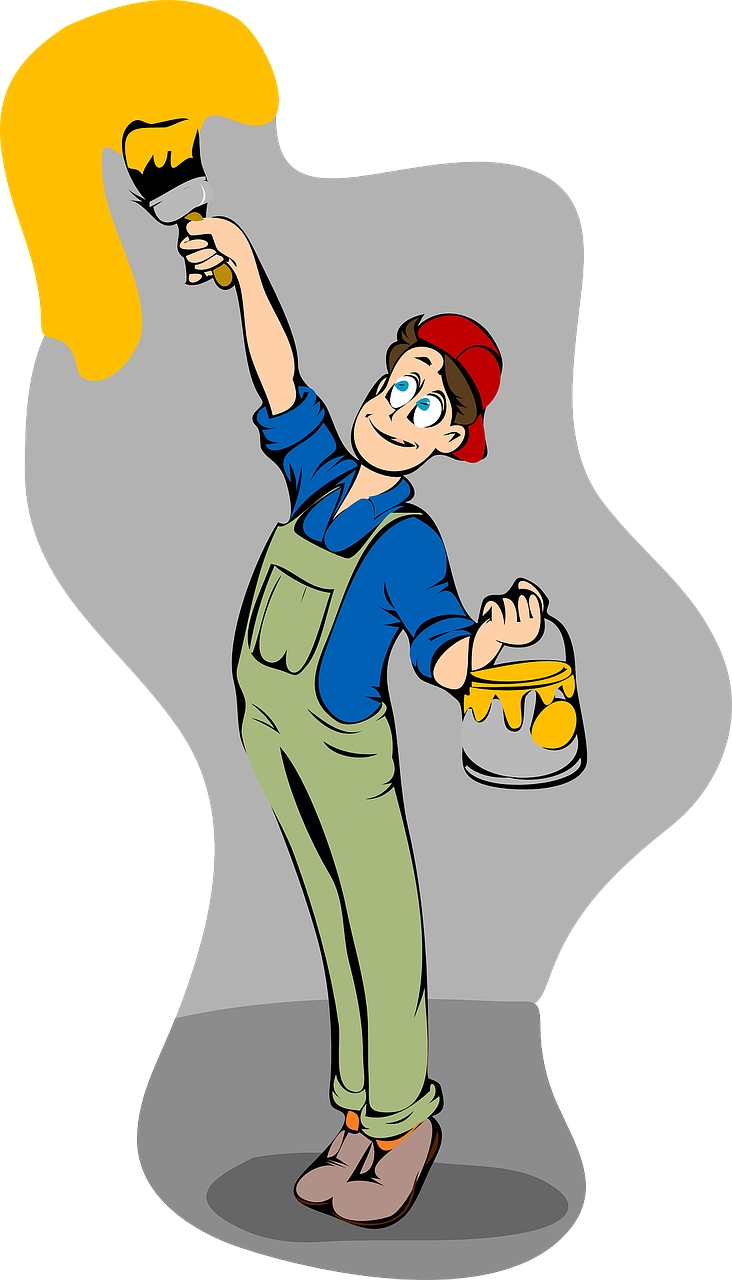 So, if you're planning on painting your house or business, you should think about hiring an expert. Professional painters like Painters in Mississauga, Ontario, ensure that the job done will be of the highest quality.
They have the necessary tools, professional painters, and years of experience to get the job done without a hitch.
Keep in mind that the quality of your completed product will always tell the difference between a DIY and a professional painting project. Here are five reasons why hiring a professional painter for your home or business renovations is beneficial.
High-Quality Work
A paint job by a professional painter will be done with accuracy and perfection since they have access to the greatest tools and techniques. You can expect your walls to look great for years to come since they're painted using high-quality paint customized to your house.
Having a professional painter would also ensure that your ideas come to life and whatever expectations you had are met to your satisfaction.
The best professional painters will make the effort to guide you on what would work best for your walls depending on your taste, theme, or style. They would want to bring out their best as they pay attention to detail and your concerns.
Painters in Mississauga, Ontario, make it a point to keep the lines free of flakes and other messes.
You can expect your walls to look great for years to come since they're painted using high-quality paint customized to your house. An expert painter's attention to detail produces a finished surface free of flaking, dirt, and chipping.
Comparing the work of a professional painter with your own is likely to reveal considerable differences in quality. For the most satisfactory results, have your walls painted by professionals who take the time to carefully prep the surfaces before painting.
---
Read Also:
---
Saves Time
Before you begin painting, there are several things you need to accomplish. You'll need to prep the walls, fill up the gaps, and do many other things before painting. However, hiring a professional painter will save you the hassle. You won't have to keep your house in a state of disarray and chaos for weeks.
There is no better feeling than being at peace knowing that everything is handled and shall be done in due time.
Knowing that your project is in the hands of a good painter gives you so much to look forward to and be excited as you focus on other issues that also require your attention.
It's possible to choose a painting business with a staff who can do your project in the allotted time.  As a result, you may resume your daily life as quickly as feasible.
Painters in Mississauga, Ontario, assure that your painting project is completed on schedule. You may spend your time doing something you like while the specialists take care of the walls.
Unless you have a lot of time on your hands, painting your own home is going to take a long time. On the other hand, professionals can move at a considerably faster pace. Their bigger workforce can often handle a lot of work quickly and efficiently.
Cost-Effective
Attempting a paint job on your own is almost certain to cost you more than you expected going way above your budget. On the other hand, professional painters can complete an excellent job while staying within your budget.
Some of the expenses you may encounter would come from purchasing your tools and paints etc. You may find yourself not knowing exactly what is needed especially when it comes to colors so eventually, you end up second-guessing yourself and the whole task becomes frustrating.
Therefore, it is good to choose professional painters since they keep a strong relationship with local paint suppliers to obtain discounts on quality paints and materials. These discounts from suppliers will enable you to stay within your budget.
It's also worth noting that they'll do an excellent job at a reasonable fee and you can expect a high-quality finish as a consequence. The cost of hiring a professional painting company may appear high at first, but it is less expensive than doing the work yourself.
Professional Work Background
One of the benefits of hiring a painting business is that they are specialists in their field. They have a team of specialists that are experts at prepping and painting.  It takes a long time to become an expert in any discipline. Painters that specialize in this field have years of expertise and take full responsibility for their job.
They understand how to prepare the surface properly, the number of coats of paint required, and the steps necessary to achieve a high-quality finish. Additionally, they know which paintbrush and roller to use for straight lines and how to tape the edges of the painting.
Painting the interior and exterior of your home is more complicated than it appears, and you're better off hiring a genuine professional. In addition to saving, your money, time, and a great deal of stress, it assures that your home will appear better than it has in a long time after the task is done.
With their expertise, they avoid repainting sooner than necessary, which results in a longer lifespan for the paint.
Well – Equipped with the Appropriate Tools
There's a lot more to painting than simply a paintbrush or two. Today's professional painting services necessitate a plethora of equipment and materials. Some jobs need the use of expensive tools like vacuum sending machines, spray machines, etc.
The best part is that a professional painter will have all the necessary tools and equipment for any project, so you don't have to start searching for them yourself.
Having a professional contractor do your painting project will ensure that your house will appear rich and stylish for many years to come, making your investment worthwhile.
A professional painter is your best bet if you don't want to compromise on the quality of the finished product. Painters in Mississauga, Ontario are always prepared with the proper equipment to offer the best possible impression.
Conclusion
Hiring a professional painter instead of painting it yourself is ideal if you don't want to compromise quality work. It is a good investment since it is a guarantee that they will do the task appropriately.
An experienced professional painter can guarantee that their work will be of a high standard for a small fee above the market rate. However, you should check their credentials before hiring, including their work history, ratings, and license status.
Professionals in Ontario, have vetted and trained experienced painters to help you choose the right color and paints for your project to ensure that they transform your home to your delight.
At a reasonable price, they provide high-quality painting and consultation services that are certain to meet your expectations.