According to reports from the Department‌ ‌of‌ ‌Energy‌, heating and cooling bills make up half of the utility expenses for homeowners.
This is what makes central air conditioning the largest source of energy consumption for a regular household in the United States.
But with the world already sweating buckets, it's really hard to be anywhere other than the cool confines of our HVAC homes.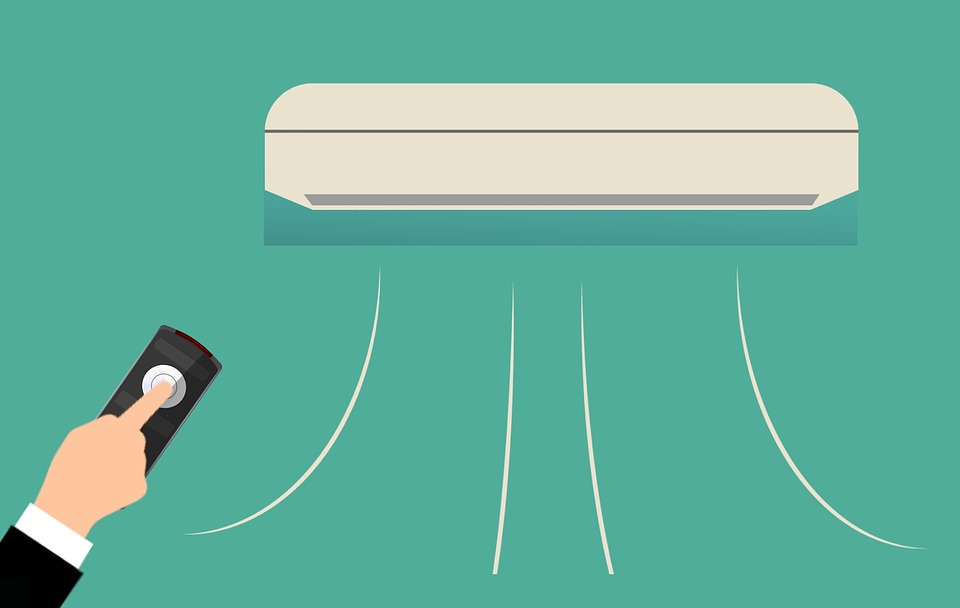 So the question that crosses everyone's minds at this point is "how to make air conditioner more efficient?" The answer to that question lies within this article.
We don't want to melt especially during the boiling summer season, but we also don't want to leave ourselves flat broke as well.
So to kill two birds with one stone, we can help you improve air conditioning efficiency with the following steps:
Steps‌ ‌to‌ ‌Improve‌ ‌Air‌ ‌Conditioning‌ ‌Efficiency‌
---
Read Also:
---
1.   Clean Your‌ ‌Air‌ ‌Filters‌
An air conditioning unit not getting enough air is one of the fastest ways it can become less efficient. If this happens, it will put even greater strain on your unit in cooling the air inside your house during summers.
With that in mind, it will eat up more units in the process, pushing the monthly electric bills a little higher.
The only way to eradicate this issue is to clean your air filters. Depending on the unit, it can even be done by your own hands without calling the professionals.
Also depending on your unit, you'll even need to consider air filter replacement if and when the time calls for it.
2.   Schedule a Professional‌ ‌Tune-up
Cleaning filters are one thing, but checking for gas and the compressor requires the attention of someone who knows the unit inside out, which is obviously an AC mechanic.
This is not something that homeowners can DIY on their own as they would need to have a license or a permit to replace their heater or cooling unit anyway.
And you already know the consequences of what would happen if your unit started slacking in its performance and how it would impact your utility bills.
Calling a mechanic may cost you a little extra, but it will save you a bunch of other costs in the long-run compared to fixing it on your own without a license/permit.
You should also make sure the outer unit (condenser) isn't saturated with debris and ensure that it's kept in a cool, shady location.
If you notice your air conditioner is running even while turned off, then read more to find out how to take care of this problem.
3.   Buy Units‌ ‌That‌ ‌Utilize‌ ‌Natural‌ ‌Refrigerants‌
One of the best ways of improving air conditioner efficiency is to buy an AC unit that uses hydrocarbon refrigerants instead of synthetic ones.
This will save you between 17 and 38% on energy that will not only make your unit operate more efficiently, but also reduces wear and tear and results in lesser breakdowns.
And if you pair inverter technology with that, you'll be pushing up the savings to approximately 60%.
One major takeaway about synthetic refrigerants is that they are close to becoming obsolete.
The reason for this is because any leakage with these refrigerants would cost homeowners a fortune to have them re-gassed and the entire system will need to be replaced with a new one as a result.
More importantly, the hydrocarbon refrigerants are a lot friendlier to the environment.
4.   Increase Thermostat by a Couple of Degrees
Lowering the temperature of your air conditioning unit will help the room cool faster, but not without taking a huge bite out of your wallet.
So the best thing for you to do is to adjust your HVAC's temperature by a couple of degrees, preferably between 5 to 8 degrees C (increase in summer, decrease in winter).
It'll be much easier for you to do this using a programmable thermostat.
5.   Close Your Doors and Windows
The cool or warm air in your house needs to be contained in order for it to improve air conditioning efficiency, which is impossible if your house's windows and doors are left open.
Therefore, you need to ensure that every window and door is as tightly shut as possible for your AC unit to perform a more effective cooling/heating job.
Also, your unit might experience more trouble (especially during the summer) in performance if the direct rays of the sun penetrate through every window of your house.
So to shrink this effect, we suggest keeping the curtains, blinds, and drapes shut during the day and opened in the evening to allow the heat collected by your curtains to escape from ‌the‌ ‌windows‌.
6.   Install an Attic‌ ‌Fan‌
In some houses, warm air has a way of seeping into the interior of your abode from the attic. And if this happens, it will make it more difficult for your AC unit to cool a certain area of your house.
And once again, if your unit performs harder or takes longer to cool those utility bills will have a hard time staying down.
To take care of this problem, you'll need to install an attic fan. How to save more on energy, it's best to install a solar-powered attic fan instead.
7.   Keep Your‌ ‌Drain‌ ‌Line‌ ‌Cleaned‌
When inside your basement, you'll find a drain right by the indoor cooling coil which is mounted right over the furnace.
If you take some chlorine bleach in a cup, flush it down the AC drain, and finally take a water gallon to rinse it, you can clear the drain for the rest of the summer. Keeping the drain line clean can save the basement from taking on water if the drain gets blocked.