Most of those who haven't done any gardening before, generally think that gardening is something you do once a year.
As it turns out, that's not exactly true. Gardening requires a certain amount of effort all year round.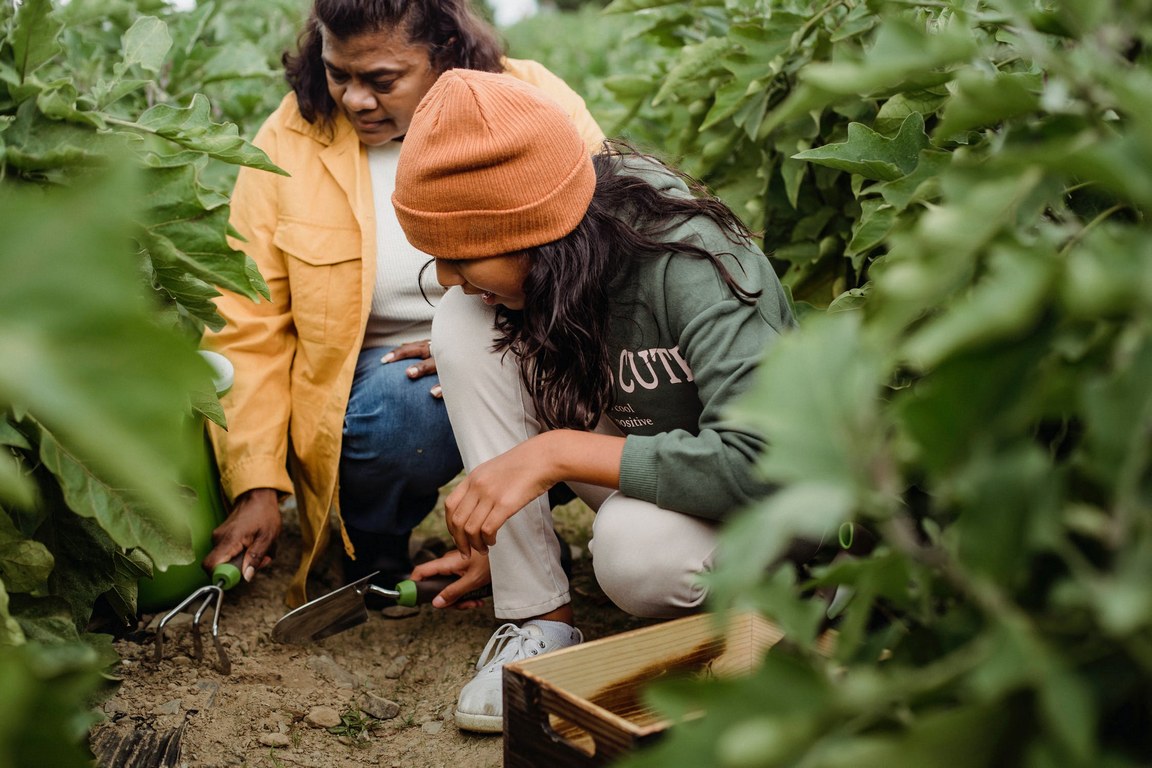 You'll need to do a little work here and there in order to keep your garden well maintained. If you're interested in knowing what type of errands make up an average yearly maintenance schedule, you're in the right place.
We've put together a simple seasonal to-do list that will shed some light on this subject.
Winter – Post Season Prep
Gardening is a cyclical process, but for the purposes of our guide, we'll set the starting point just after the end of the season, i.e., the end of fall. You've already harvested all of the veggies you've cultivated the entire year, and now it's time to close shop until spring.
Since most of the plants are already gone, you're probably thinking that there's nothing left to do. Au contraire! Winter is the perfect time to do some well-deserved maintenance in your garden.
Right around November, you should check how your compost is doing. If you don't have compost of your own, use this time to find a nice spot in your yard and start composting.
Turn your compost and make sure it's progressing nicely. You'll need it when spring comes, but more on that in a minute.
Do Some Cleaning
Winter cleanup is a perfect way of getting rid of anything that you don't want in your garden during the season. When caring for your garden, the task usually involves removing weeds, any dead plants, and generally anything that is out of place.
Make sure that there are no dead leaves in your raised beds or garden, check the soil for any debris, and clean up around the garden.
Since all vegetation is dormant during the winter, this type of maintenance work is much easier to do. If you decide to do this later on, during the spring and summer, you'll have to deal with grass, plants growing over debris, and more. Performing maintenance during the winter is easier.
---
Read Also:
---
Spring – Refresh, and Plant
As winter dies down and warmer weather rolls in, it's time to get ready for peak season. First thing first, we need to refresh the soil. That compost that has been aging nicely all winter will come in handy now.
If you're using raised beds, take note of how far the soil has sunken into the bed compared to last year. To top it off and refresh the soil that's in the beds, take fresh compost and add one to two inches over the soil.
Word of advice — make sure that your soil is clean before you start adding anything. Do this by going over each bed and removing anything that the wind could have blown over during the winter.
Any dead leaves, twigs, rocks, and other debris needs to be removed prior to adding new compost on top. Skipping this step will lead to soil contamination and probable weed issues down the line.
But, there's a catch. While you're cleaning the soil, don't start turning it. Leave the tools in the shed and just pick the debris. The no-turning-the-soil rule also applies to the added layer of compost. You don't want to mix it into the soil, but rather lay it on top.
Plant Seeds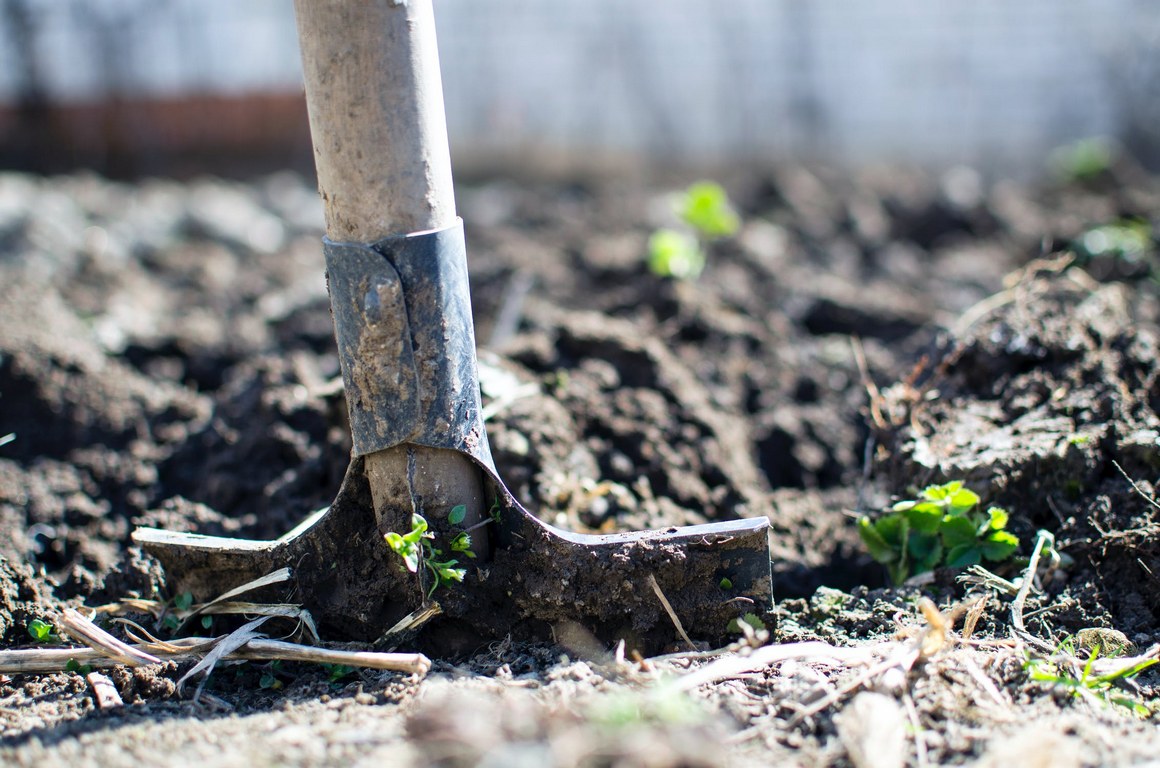 Once your soil has been thoroughly prepped, it's time to plant the seeds. Depending on which plants or flowers you're looking to grow, you might need to plant seeds in seed starters.
Even though the weather is getting warmer during the spring, it's still fairly cold and could cause some of your plants to fail if you plant them outside.
Use seed starters and transplant the budding seeds into your raised bed or garden if they're ready.
Summer – Keep That Water Flowing
As your plants take off and summer rolls around, the amount of work you need to do increases. You'll most likely need to add mulch to your soil, deal with all kinds of pests (especially if you're taking the fully organic route), and keep the plants in check.
Most importantly, you'll need to ensure that all of your plants have enough water. Water starvation is one of the easiest ways to nuke a garden during a time when it is the most vulnerable.
Once that's done, you can then properly landscape your garden to make it look good again. As your plants start bearing fruit, you'll need to ensure that they are picked clean.
There's nothing worse than letting your tomatoes or cucumbers over ripen and go to waste. Not only will harvesting on time gives you the best possible veggies you can get from your garden, but it will also keep the plant healthy.
Fall – Harvest and Prep for Winter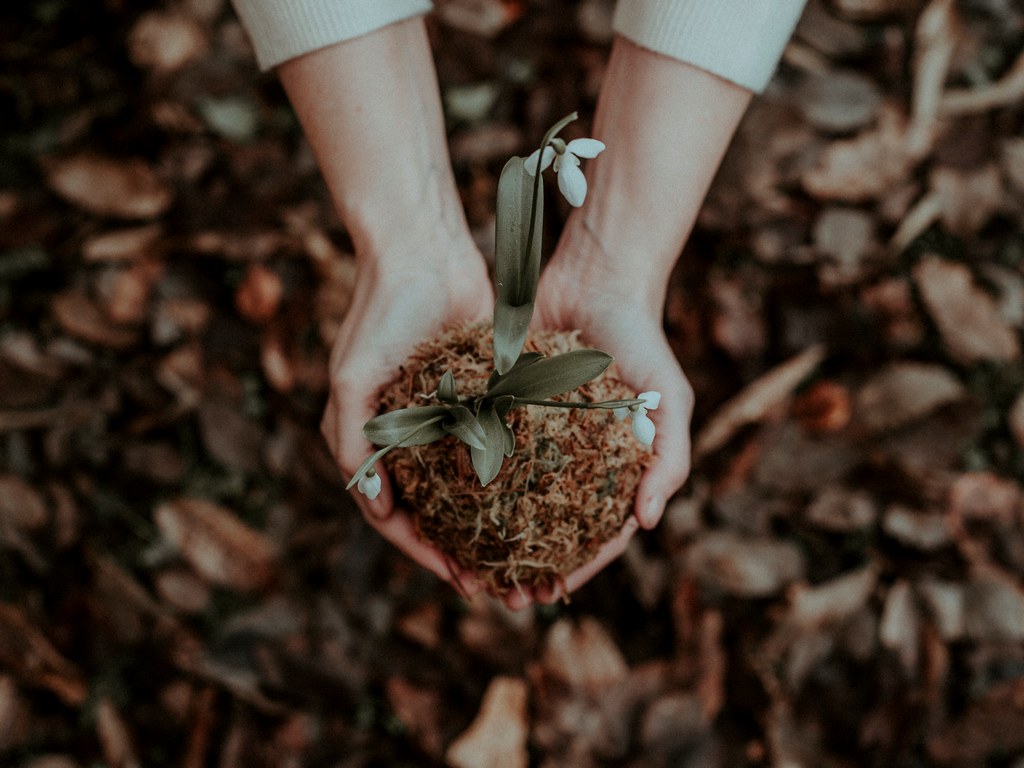 With the growing season nearing its end, it's time to harvest everything and pull old plants out from the soil. This cleanup stage is imperative if you want to maintain a pest-free garden during the upcoming winter and the season that comes after it.
With all the dead plants out of the garden, it's a good idea to check your soil. If you're all about that empirical approach, you can take a sample of the soil and send it for analysis.
The results you get will tell you what you need to do in order to keep that soil in great condition for the next season.
Stay on Top of Leaves
If your garden is surrounded by trees, you can count on doing some leaf raking. It's better to deal with dead leaves as soon as they drop. If you let them sit on the ground for too long, you're risking them getting wet. At that point, you have about twice as much work to do.
Garden maintenance is all about developing a year-round schedule that works for your particular setup and sticking to it. The problem with gardening is that most chores are time-sensitive.
If you miss your window of opportunity, you're done for the season. Because of that, it's a good idea to simplify the schedule and make it easy to follow.