Renting out a property can be stressful, but it doesn't need to be. The organization is the key to successfully getting any property ready to rent, no matter what its state or starting point.
Whether this is the first time you have let out your property or you are a seasoned pro, the process is pretty much the same.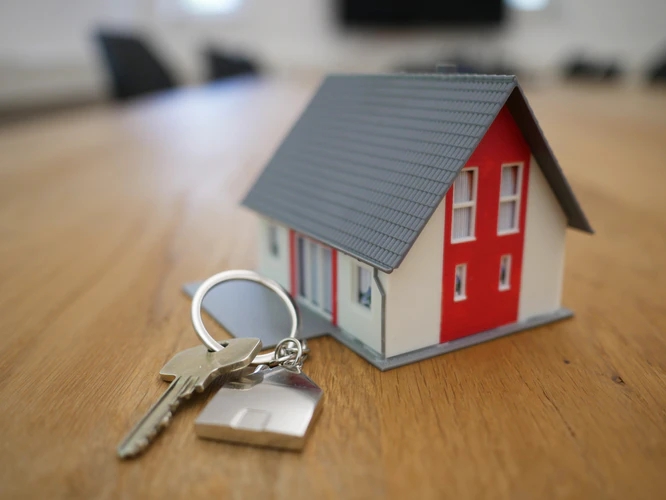 Treat any property you let out in the same manner as you would with your own home, maintain your standards across your properties and you will have no issues with tenants either now, or further down the line.
To ensure you get through the process of renting out your property as smoothly as possible it is best to break down what needs doing into more manageable chunks.
Breaking down what needs doing will ensure that nothing seems overwhelming and that everything seems possible and achievable.
Utilize to-do lists and checklists, view this checklist to ensure you don't miss anything off. It is easy to forget something that is not written down, especially those small everyday tasks that you might have overlooked.
Where to Start
Your property needs to be safe for tenants to move straight into, so ensure that any work that needs doing gets done.
From faulty electrics to ovens not working correctly. Get small issues resolved before you start a new tenancy, this will ensure they don't turn into bigger problems a little bit further down the line.
Electrics can be a major headache for both landlords and tenants, so invest a bit of money before the tenancy starts to get all your electrical wiring correct, up to date, and where possible certified by the electrician.
Even if you feel competent enough to tackle the electrics you shouldn't, as electrical fires can lead to serious injuries, property damage, and in severe cases death.
So, call the professionals in to make sure your electrics are up to the required standard.
Clean Throughout
Whether your last tenant has just moved out, or you are renting out your former family home, it must be clean.
There is no excuse for dirty rental properties. Remember that first impressions count, what your tenant thinks and see when they first move in will impact how they treat your property throughout their tenancy.
So, if it is dirty and mucky when they move in why should they bother to clean it and keep it looking sparkling and fresh if you haven't.
Standards are everything when renting out a property, so don't let your standards slip, simply because you won't be living there.
Give everywhere insight a deep clean from top to bottom. If you don't feel you can clean the whole place, or you simply don't have the time, then call in the professionals.
---
Read Also:
---
Good Working Condition
If you are letting out your property furnished then it is essential that you check that every appliance is in good working order.
If there are faulty appliances in situ then get them fixed or get them replaced.
Your tenants are expecting working items, so don't disappoint them at an early stage, or they might disappoint you by not paying their rent on time (or possibly even withholding a proportion of their rent).

Your property needs to be secure and safe, all locks need to be working, and your tenants will need their own copies and sets of keys, so too will your letting agent (if you are using one).
So, with this in mind make it a priority to get at least 4 copies made of each key you own. If you are having trouble with locks now before renting out your place, then consider getting a locksmith out to fix them or change them.
Tenants will not be impressed if they cannot secure their belongings when they leave the property to go to work for example.
Another aspect of safety that cannot be overlooked is the correct installation and use of fire alarms and carbon monoxide alarms.
You may need to have these installed as part of your insurance coverage.
If you do not already have them installed, or they are not in good working order, then get them installed at your earliest convenience, as you are responsible for the property's safety, and the safety of your tenants.
Being negligent about safety could end up costing you thousands in payouts, and potentially a court case.
Don't Overlook Your Inventory
An inventory is an essential document, whether you are letting out your property furnished or unfurnished.
If there are any disputes between yourself and the tenants, with regards to perhaps some damage to the property and inventory will always be referred to.
Create and make an Inventory where you can, and make sure that the inventory has been witnessed and signed by an intermediary, not associated or biased to either side.
A written inventory is a must, and if you want to go one step better then look at getting a photographic inventory, these are fantastic to use if there is a dispute with regards to how the property was left by tenants and how it was left by you (when the tenancy commenced)
Get Adequate Insurance
There is insurance available that will cover you for anything, from accidental damage, to arson, to non-payment of rent from tenants.
Deciding what you want to cover with insurance is entirely up to you, but as a minimum, you should ensure the property against damage, fire, and natural disasters.
Not insuring your property in the first instance may save you a few cents now, but it will cost you more than a few dollars to rectify later on, should anything happen to your property.
If you are relying on the rent you receive from property to pay your bills or cover your living costs, you need to take out insurance to cover you against loss of rent, as it can take months to evict tenants, especially if you have to go through the courts.
As with anything ensure that any insurance policies you take out are adequate and suitable for your needs and for your type of property.
Don't forget to check the small print and the coverage you are purchasing.