Creating a perfect landscape for your home is vital to boost its appeal and make it an inviting spot.
If the landscaping in your home starts to turn dull or needs an upgrade, there are several ideas you might want to check out.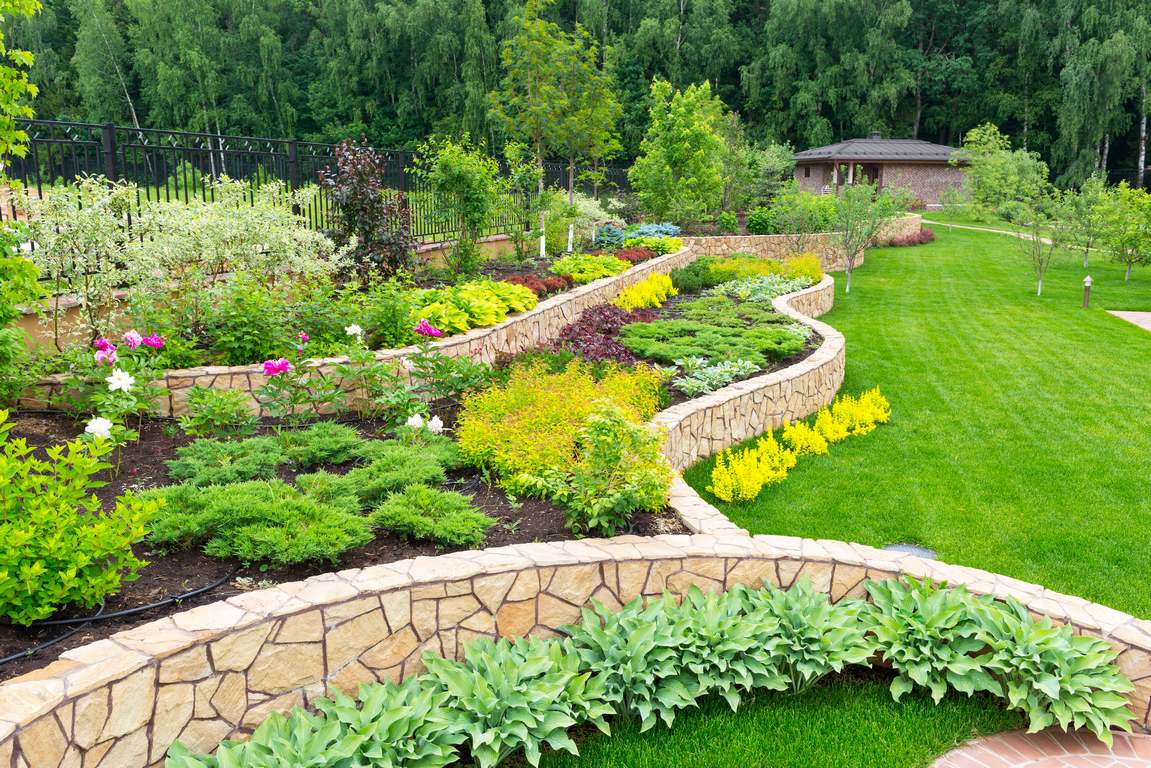 With the right ideas, you can add appeal to your lawn and improve the overall curb appeal. You can start creating the perfect garden, even if you don't have a big budget on hand.
Let us check out several landscaping ideas that will make your garden stand out:
1. Year-Long Elements
If you want your landscaping to look good all year round, you should consider adding evergreen shrubs since they retain their leaves or needles all year long, providing your lawn with a pop of color and cover.
Your yard will still look great even during winter.
You should position your shrubs close to your home, ideally in front of corners. The reason for this is to soften the vertical lines of your house, providing it with an inviting appeal. Visit https://vista-scapes.com/ to get ideas.
2. Add a Large Rock Element
If you want your lawn to make a statement, add a large rock or two. Choose one that is large enough to draw attention to your yard. A boulder present in the landscape can break up a monotonous look by providing a visual contrast.
If you find it hard to obtain the right rock, it might be best to consult a landscape architect. Do not forget to present photos of your garden and measurements so that the professional can make the right suggestions for your lawn.
3. Add a Path or Walkway
One way to bring your garden back to life is to add a path or walkway to prevent trampling on the lawn. You can add an attractive path or walkway with natural flagstone, concrete stones, or decorative brick.
Try to connect the elements on your lawn to come up with a solid look. Creating a walkway or path or any landscaping element using the same material on the exterior of your house ties it aesthetically together.
An alternative is to utilize the material to create an attractive edging throughout the pathway.
4. Add a Water Element
A water element such as a miniature fountain or pond can add an attractive factor to your garden. Make sure that it belongs to its surroundings. It might be best to use natural stone in creating one or the same stone or material you can find in your house.
Remember to avoid using various materials, or it might not tie up the entire look. Please note that you should use not more than three elements in a single space, or it will look untidy or unappealing.
5. Add a Berm
A berm is a mound that you can decorate with flowers or rocks. It can be an excellent way to bring your garden to life since it imparts texture and color to a bare garden.
It also adds an elevated element by standing on a mound. You have the freedom to position one in any part of your garden that you prefer.
If there is a space in your garden, it might be the ideal spot to add a berm. The berm is a lovely element in landscape design that will surely make it stand out.
6. Add an Outdoor Seating Area
If you want to spend time in your garden, you can install a patio close to the edge of your lawn. You can use stones, pavers, or even concrete.
If you will position it close to tall flowers or trees, it provides the area with some privacy, and seating will allow you to sit and unwind.
7. Combine Different Plants
If you want your garden to pop with color, choose various plants that bloom at different times of the year. Plants that bloom simultaneously at a specific time will make your home attractive at that point but otherwise lack color for the entire year.
8. Curved Lines
One way to add a creative touch to your lawn is to install edging in curves instead of straight lines. The curves will add character and appeal to the landscaping. The edging is a permanent element, so it makes your garden attractive all year long.

9. Lighting
Even during the dark, your garden deserves to stand out. The best way to keep your garden attractive is to add lighting.
Aside from adding a beautiful element to your home, lights illuminate the paths for safety and highlighting the points of interest in your lawn.
It is best to position the garden lights along the pathway. You do not have to place them in a straight line. Allow your creativity to play, such as alternating them for a spontaneous look.
Conclusion
When you want your garden to stand out or transform it into a beautiful refuge where you can unwind in the outdoors, it is possible with these useful ideas.
Depending on your preferences, you can readily transform your garden's overall look to make it truly attractive all year round.