Single-glazed windows pose many problems for homeowners and older windows can also detract from the look of your property and diminish its curb appeal.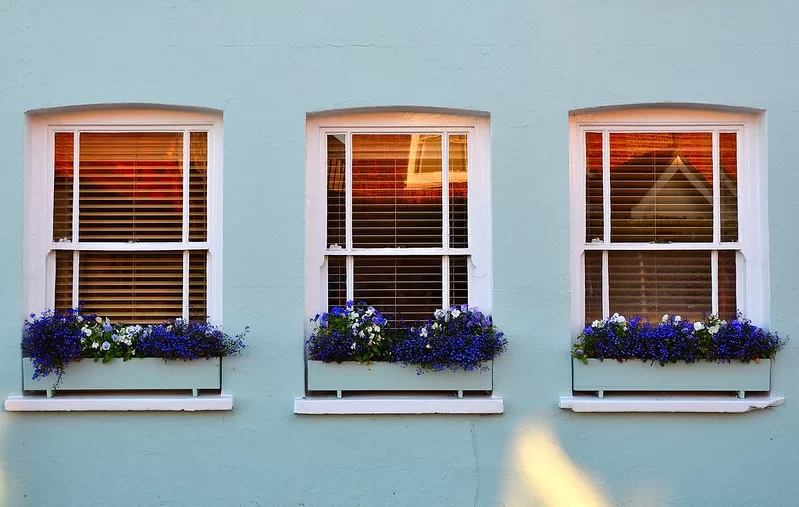 Luckily sash window upgrades and new glazing can help you eradicate these issues and instead add value to your home and new levels of comfort and security. Double-glazing sash windows offer the perfect combination of style and energy efficiency, making them an excellent choice for anyone looking to upgrade their windows.
Common Issues with Single-Glazed Sash Windows
With bills being watched more closely than ever before, improving energy efficiency comes high on the list for property owners. New glazing in traditional sash windows will hugely reduce heat loss and help you cut energy bills by ensuring the heat stays inside and the cold stays out.
Traditional sash windows aren't known for their sound insulation, meaning you can often hear road noise inside your house, but retrofit double glazing will cut this noise right down so you can enjoy peace and quiet.
Condensation is commonplace in older properties that have not yet fitted double glazing leaving dampness around the window on cold days. This is an easy fix with a double-glazing installation.
Double-glazing sash windows are far more secure than single-glazed windows. They are harder to break, and many modern sash windows come with advanced locking mechanisms for added security.
Retrofit Double Glazing into Original Frames
Period homes are often beautiful and full of stunning features making them hugely desirable, and because of this, one key concern property owners have is changing the look of the house. However, even for listed windows, our specialists can retrofit double-glazing into the original window to fix all of the issues outlined above without detracting from the look of the property.
Professional window restoration companies fit vacuum double glazing into the original sashes meaning other than keeping your house secure, cutting your energy bills, stopping condensation, and making the house quieter, you'd never know anything had changed! Preserving the historic charm of your home is a given if you carefully choose the right window restoration team.
---
Read Also:
---
Is It Time for Double Glazing?
It's important to identify the early signs that your sash windows need repairing to ensure that no further damage takes place. Some common early indicators include:
Difficulty opening or closing the sash window.
Drafts are coming through your windows.
Visible rot or decay on the window frame or sash
Broken or missing panes of glass
Aside from fitting double glazing, a professional window restoration specialist will take care of any fixes to ensure you can open the window with ease and any rot or decay is carefully treated and prepared for a new coat of paint to bring the window back to life.
Experts in the trade reuse the existing original sash window frames and simply change the glazing from single-old glass to vacuum-insulated double glazing.
Glazing Traditional Windows
The main factor in reglazing original sash windows with double glazing is to preserve the look of the property and maintain the tradition of the architecture. Modern equivalent windows will change the look of your home as UPVC glazed windows were designed for the look of homes built in recent years. Even if you try and source a traditional style, it will greatly change the look of your property, and UPVC often can be installed at listed properties anyway.
Sash windows come in a range of styles to suit different homes and tastes, but the majority can be double-glazed with a vacuum glass unit. This includes the most common and popular styles:
Georgian Sash Windows
Georgian sash windows are a classic design that was popular during the Georgian era (1714-1837). They are characterized by their six-over-six pane configuration, with six panes of glass in each sash.
Victorian Sash Windows
Victorian sash windows are another classic design that was popular during the Victorian era (1837-1901). They are similar to Georgian sash windows but often have a four-over-four pane configuration.
Edwardian Sash Windows
Edwardian sash windows were popular during the Edwardian era (1901-1910) and are characterized by their larger panes of glass and simpler design.
Contemporary Sash Windows
Contemporary sash windows are a modern take on the classic design. They often feature larger panes of glass and a simpler, more minimalist design. Whatever the style of your home, it is possible to sharpen up the look with restored, stylish sash windows.