What is your dream home? Ever considered a barndominium? Almost every new homeowner nowadays considers a barndominium.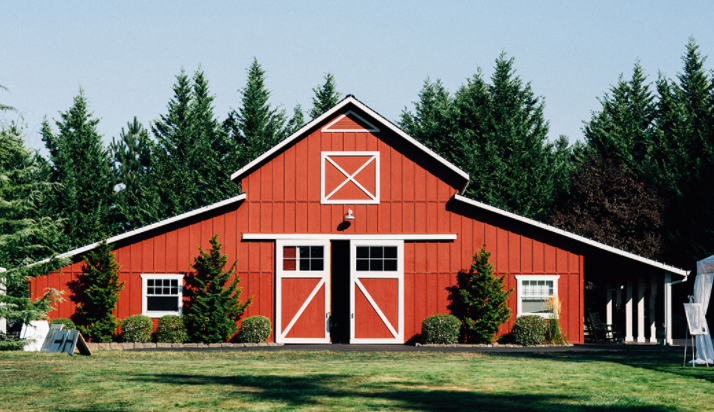 If you're not familiar with the word barndominium, then this is something to excite you. Although the word was not popular some time back it has started gaining popularity again. More and more people prefer barndominiums for various reasons.
Initially, barndominiums were only thought to be home to horses and cows, but now home buyers looking for an alternative to traditional built-in homes have made barndominiums a popular option. So, what exactly are barndominiums and why do you consider them?
What are Barndominiums?
Barndominiums are one kind of home that can have both living quarters and shops or garages. They are manufactured with metal (usual steel), which makes them more durable and stronger than most traditional homes.
Besides being strong and durable, barndominiums are affordable home options that don't require heavy investment. They are energy efficient and don't require daily or frequent maintenance as well.
And you can add all the traditional home features like stained concrete floors, energy-efficient windows, and engineered concrete slabs in barndominiums. Moreover, you can also include the plumbing system and the high ceilings facilities as well.
How to Calculate the Cost of a Barndominium
Using a cost calculator is a great way to estimate the average cost. However, you need to consider the several factors that go into building a barndominium.
That is because most barndominiums are manufactured in the manner of conventional homes, and some of them are manufactured with extra features like patios and pools. So, the cost of building a barndominium totally depends on what you want. Once you figure out the estimated cost range, you can easily determine the cost range for building a barndominium.
There are several cost calculators online to consider using. Most calculators are based on a square foot for both shops and living areas.
Well, for the living area, you may have to spend around $100 per square foot. No matter where you are in the country, this is a good indicator of how much it will cost you to build. The cost per square foot is fairly accurate.
And, you have to spend less than a home for a shop or garage. It costs an average of $30 per square foot for shops. Overall, the average price for shops is less than one for living homes. This is due to extra essentials in living homes like furnishings.
However, the prices might vary greatly depending on the interior finishes and decorations. High-end homeowners looking for expensive finishes will incur higher costs. However, the price for most average family barndominiums ranges between $190,000 to $200,000.
---
Read Also:
---
Why Should You Consider Buying One?
For you to settle in a barndominium house you must have some idea of what to consider and the benefits that you stand to gain.
However, it can become a very ideal building to live in, especially when you've come tired from all the hustle and noise in the big cities. Here are some of the benefits you will get by buying a barndominium: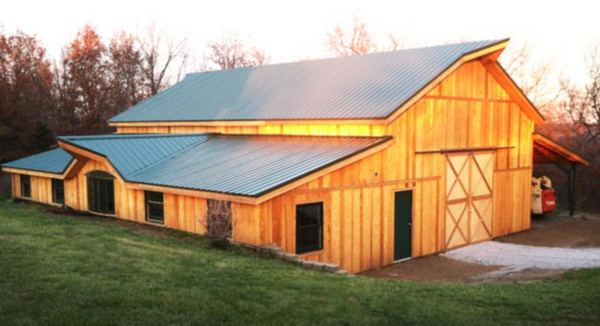 Versatility
One of the core factors for getting a barndominium instead of a traditional home is versatility. This metal-based home is open and super customizable so that you can utilize it for many purposes.
Alongside home or garage, you can use the barndominium as a shop, restaurants, community centers, and so on.
Easy Construction
An easy construction system is another aspect of why you should consider getting a barndominium. And the materials required in building a barndominium are widely available and not high-priced as well.
Moreover, you can also order custom-size designs to suit your home design. And for the whole construction process, you can take help from a professional contractor or do it yourself to trim the budget.
Option for More Space
With barndominiums, you can add more space and create additional rooms. Their ceilings are pretty high making homes feel spacious. You can opt for an open design or add walls as you deem fit. People living in barndominiums have a great sense of freedom and ample home spacing.
Long-Lasting and Durable
Barndominium homes are known to be pretty solid, strong, durable, and long-lasting. They can withstand earthquakes and various weather elements and are resistant to weather elements and pests.
Additionally, the homes are easier to maintain, offering homeowners an extended lifespan.
They are Cost-Effective
Barndominiums are cost-effective considering the materials used are readily available, compared to building a conventional home which will cost you $290 600. A barndominium can only cost you between around $60 to $95 per square foot which makes this home relatively cheaper.
They Come in Cheap Kits as Well
You're likely going to spend less since most companies offer great prices for bare-bone shells. Most companies sell bare-bone shells at an average of 10,000 dollars. These are 900 square feet shells.
The shells come in large pieces and your contractors have to cut and resize them for usability. In addition, most of these companies offer ready materials with custom features.
For example, companies offer continuous roofing, energy-efficient windows, exterior doors, and much more. You can get materials that match your new home taste and preference. Moreover, you can also use spray foam to trim the cost of cooling and heating.
Various Home Designs
Barndominium plans in Michigan have become more and more popular. Most people in Michigan have seen their true potential. Nowadays, you'll find most barndominiums mushrooming across the state of Michigan.
Depending on your desired design, you can choose a shop floor plan or a home plan. For example, a 700-square foot can have up to 5 bedrooms and a shop.
Are Barndominiums a Good Investment?
Once you know what benefits you can get by having a barndominium, you shouldn't think twice about investing in it.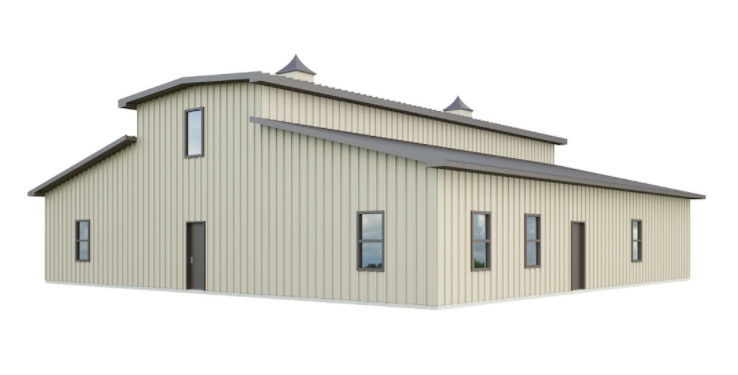 Barndominium would be a good home option as it's cheaper than traditional homes, takes a shorter time to build, and lasts for longer. You also get multiple designs and styles to match your taste and preference.
You can have pretty large homes with a lower budget. Moreover, barndominiums require less maintenance. They are sturdy structures that will not rot or break away easily. You can be sure of getting excellent value for your money.
Final Thoughts
Almost every new homeowner is investing in a barndominium. And, barndominiums will keep growing as people look for cheaper homes. The homes are affordable and offer homeowners great designs to customize their homes. If you're a new homeowner, a barndominium is a great choice.
Furthermore, the homes give you versatility. So, you can be able to design the home with your desired design or suit your needs. You can create ample space that leaves you feeling relaxed.
If you want a new home, then going for a barndominium would be a great choice. You can never go wrong when it comes to getting a barndominium as a new home.
The versatility the homes offer makes them a pretty decent option. You can have multiple floor plans to match your needs and desires.