Every homeowner or a house maker wants to make sure that their house is clean at all times.
But to do so, it is important that you are in the know about the different types of flooring and how to clean them.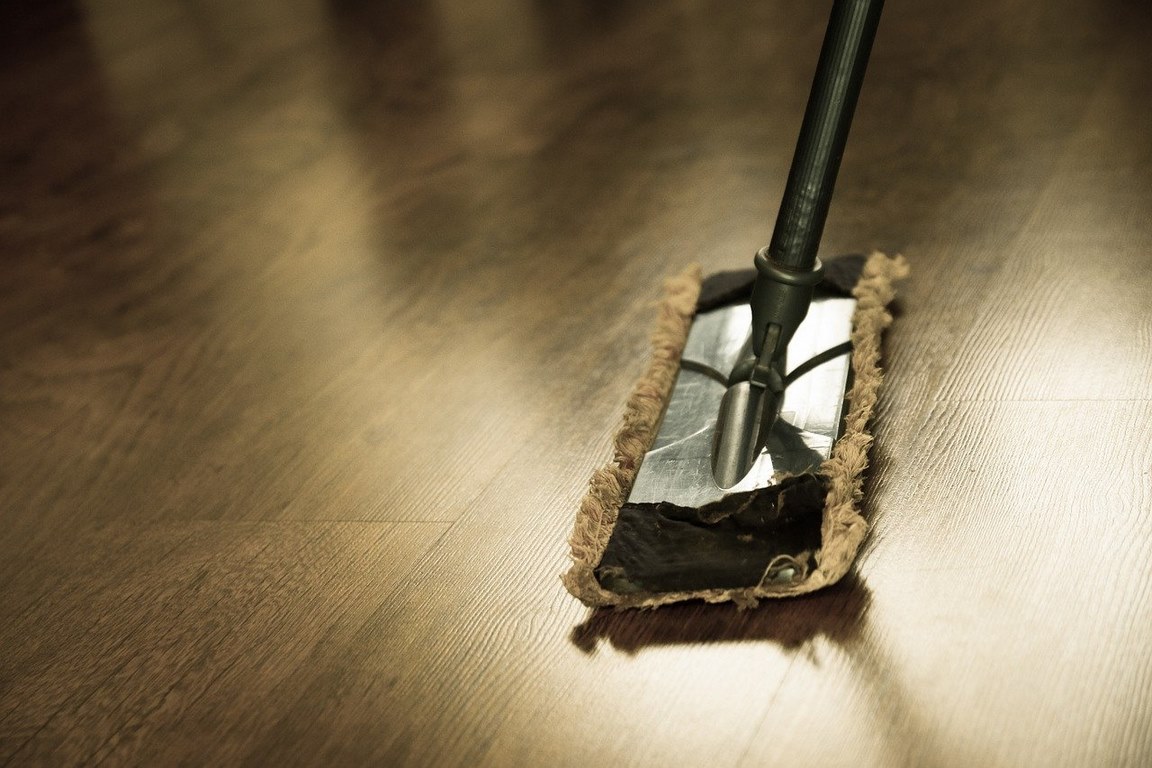 Laminate flooring is one of the most popular types of flooring, but the problem is that the finish on these floors is very delicate and if it gets damaged then it can be very expensive to replace and it will take a lot of time.
So that's why you need to clean your laminate floor on regular basis. This blog will look at some of the best ways to clean them and how you can maintain them regularly.
Vacuum Your Laminate Floor
When it comes to hard-to-reach areas or speedy daily maintenance, you should consider turning to a vacuum cleaner that can help keep dust and dirt off the floor surface, out of corners, and out from under the furniture.
Many vacuum products come with attachments that are especially helpful for cleaning laminate surfaces such as a microfiber pad that connects directly behind the vacuum head to capture any particles missed by the suction of the vacuum itself.
Using a Damp Mop to Clean Up
It's vital to ensure that you take care of your laminate flooring properly since the floors are highly prone to damage. You can do this by using a damp mop to clean up any spills (or even light dirt) immediately after they happen.
This means that you'll need to own a mop or sponge scrubber for emergency purposes. If you don't want to keep buying mops and sponges all the time, it's better if you invest in one that is reusable and easy to wash now and then.
---
Read Also:
---
Use a Special Cleaning Solution
When you're doing floor cleaning on laminate tiles, you should always make sure to work with a solution for the job.
Specifically for such surfaces, you can use specially designed floor-cleaning products to protect them from damage and help them maintain their good condition.
However, there's no need to spend a lot of money on similar products if they don't fit your budget because most of the items can be found at home.
For example, water combined with baking soda will make a great cleaning remedy as it will efficiently remove smudges without causing harm to laminate floors!
Carefully Dry it
This is super important! To take your cleaning efforts to the next level, gently blot the laminate floor to give it a nice shine.
It can perfectly work by using a moisture-absorbent cloth or a microfiber mop head. Simply buff the floor, working in circles, until it's dry and gleaming.
Protect Your Floor to Heat
It isn't okay to steam clean your laminate floors, especially the top layer known as the "wear layer".
This wear layer is made of plastic so if you were to use a steam cleaner on it you could melt it away and disrupt the texture, causing peeled wear layers or even break ties that have been put in between the layers effectively weakening your laminate floors.
FAQ Related to What is the Best Way to Clean Laminate Floor
What Not to Use to Clean Laminate Floors?
When it comes to caring for your laminate floors, there are certain do's and don'ts that need to be taken into consideration.
For example, never use steel wool or scrubbing pads when cleaning as they will scratch your laminate finish. It would also be a good idea not to use any type of buffing or polishing device as it will cause your flooring to dull and lose its luster.
To treat spots such as candle wax or chewing gum that has been stuck on the floor, either harden the substance with ice first then carefully scrape the hardened substance off with a plastic scraper like a credit card.
How can I Make My Laminate Floors Look New Again?
To prevent your floor from getting all-over dirt, simply combine a teaspoon of dish soap with a gallon of hot water.
This solution not only cleans your floors but also prevents them from sustaining scuffs too.
If there is residue on the floor, don't worry! Just take a cup of white vinegar and mix it up with a gallon of water to create another other cleaning solution perfect for this specific situation.
Can you Steam Mop Laminate Floors?
One thing we find ourselves advocating for is opting for steam when in need of sanitizing your home's flooring.
Traditional mopping wills most likely leave laminates cracked and damaged, especially if they can't handle water.
Steam cleaning, on the other hand, leaves very little to no residue and once it's been mopped up it evaporates almost immediately! We recommend you talk to someone from our team about different methods that work well with steam mops or even better yet, inquire about the best options for laminate floors.
Is a Spin Mop Good for Laminate Floors?
Spin mops may seem like a good idea because they can give you a new lease on your floors and not just on laminate flooring.
Thinking that you can simply dip your flat mop in an empty bucket to get rid of the old dirty water and spray away is just silly! Instead of using expensive cleaners, and with very little elbow grease, you can use the spin mop without making a mess out of things! Spray directly onto hard surfaces to keep them squeaky clean.
Conclusion
Laminate floors are durable, easy to clean, and stain-resistant. Laminate floors are a great investment and can potentially last longer than most other types of wood flooring.
However, just like any other flooring, they need to be properly cleaned and maintained. Hopefully, you will be able to keep up with your floor much easier.
Having a clean laminate floor can make all the difference in the appearance of your home, and it is easy to keep up with.
We hope this article has helped you to better understand how to get a clean laminate floor so that you can keep your home looking beautiful. If you want to get more information read other blog posts on our website.