Few things are as a backyard that looks appealing. Apart from enhancing the entire home's curb appeal, it can 'up' its resale value.
Hence, a beautiful outdoor space is crucial to the functionality and aesthetics of any home.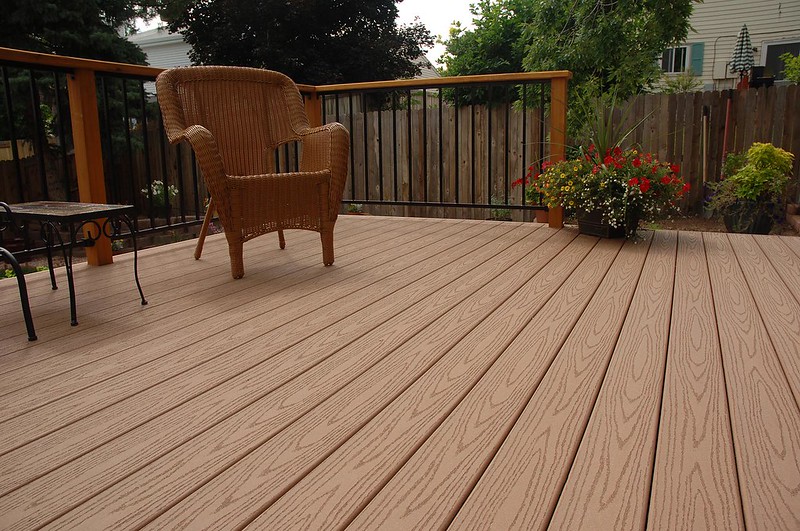 A source of worry for many homeowners is timber because it is high-maintenance, vulnerable to fire, pest attack, and decay.
So, if you are searching for a better alternative for timber wood, then the solution is composite decking — suitable for any climatic condition.
Let us give you reasons why homeowners prefer composite decking to wood decking.
Cost-Effectiveness
In the past, the first decking material that came to the mind of homeowners was timber wood.
It is beautiful and has a visually pleasing style, but times have changed. Wood is now known to be a cost-demanding investment with very low return.
This is why composite decking is better because it offers many long-term benefits compared to wood decking.
This can be seen in the cost of composite decking maintenance, which is cheaper, free of yearly staining, chemical use, and treatment.
Resistant to Decay, Mould, and Splinter
Composite deck boards are designed to last for a long period. A quality composite decking can last for more than 30 years because it cannot stain, rot, decay, or fade.
So you do not have to worry about mildew or termites. Composite deck boards are also impervious to unpleasant climatic conditions like extreme sunlight, freezing weather, and windy storms.
Modern composite deck boards even go a step further to improve functionality and effectiveness.
Most of them have an anti-splinter technology and Bushfire Attack Level (BAL) rating of above 19. This means you do not have to worry about fire attacks.
---
Read Also:
---
Low-Maintenance
With composite decking, you would not have to worry about frequent maintenance. This is one of the most prominent reasons for the superiority of composite decking over wood decking.
Composite decking only needs a simple wash with soapy water and a garden hose, while wood deck boards will need constant polishing, repairing (in the case of splinters), staining and treatment.
Composite decking does not require the use of any expensive cleaning equipment or product to eliminate dirt and stains.
Aesthetic Appeal
Composite decking boards come in a wide variety of colors and styles. They can be designed to mimic or resemble the rustic appearance and texture of wood.
This shows that you will not have any problem creating a beautiful, visually pleasing backyard with composite decks.
Enhance Your Home Resale Value
Composite decks can add brilliance to your home's exterior space, improving your property's aesthetics and curb appeal.
Since they (composite decking boards) are solid investments, they can boost the price valuation of your home because of their durability, low maintenance, aesthetic appeal, and long-term value.
Eco-Friendliness
Composite decking boards are produced from environmentally-friendly materials such as recycled timber, reclaimed timber, and plastic, straw, pulp fibers, and husks.
This is why composite deck boards last longer and have superior strength.
Composite decking boards are products of environmental sustainability, unlike wood that involves trees' felling, which contributes to deforestation problems.
The use of eco-friendly products like composites counts in an eco-conscious society like ours.
Family-Friendly
Composite decking boards are great for general family use. They are designed with eco-friendly in mind and are hazard-free for outdoor use.
They can withstand harsh ultra-violet rays. Since they are impervious to rot, algae and moss, You can use composite deck boards in swimming pool areas.
Also, composite decking boards have slip-resistant features. This means you do not have to worry about dangerous slip and fall.
Conclusion
If you are planning to build a gorgeous backyard, getting composite decking is a wise choice.
It has a lot of features that can improve your outdoor's aesthetics and property resale value. Composite decking can complement your home's decoration, furniture, and lighting.