Do you want to create a gorgeous backyard in your home? To create that aesthetically appealing and beautiful backyard, you don't have to spend too much money.
Most times, outdoor furniture, lighting, composite deck, and decor are all you need to achieve a dazzling backyard.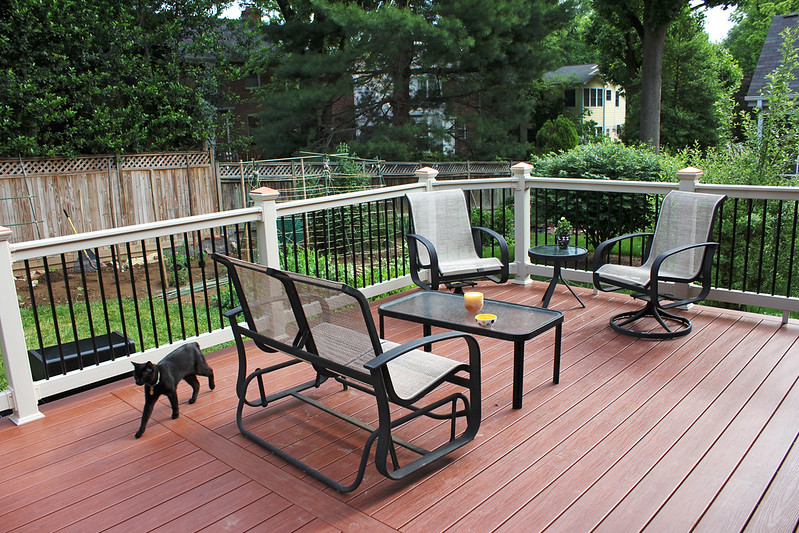 Many ways exist to transform your backyard into a fine-looking extension that you will be pleased to spend your spare time on.
This article is furnished with all the low-budget decoration ideas that will transform the way your backyard looks.
Decorate Your Deck
A beautiful deck can enhance your entire home exterior. It can instill a look of beauty and style in your backyard.
Today, it is easy to transform your decking area if you use grey composite decking boards, flower pots, or container plants.
You can also use a shade to provide shelter and improve your deck aesthetics.
Add an Outdoor Kitchen.
Outdoor kitchens can dramatically add beauty to your home's backyard space. This can be a plus if you like grilling and cooking meals.
There is no need to spend money on costly grills. You can get a countertop that will ease the preparation of food and clean up after meals.
Ensure you weatherproof your outdoor kitchen adequately to avoid damages from wind and rain.
---
Read Also:
---
Privacy
Creating privacy for your backyard area is not just for seclusion and dealing with intrusions. It can also be used for aesthetic purposes, creating an oasis-esque and picture-perfect atmosphere.
You can do this using eye-catching flowers like pergolas, lattice to create a garden screening panel, trellis, or border fence.
You can also use landscaping to create privacy for your yard. Some examples include wooden fences, building around trees, screens of curtains, terraces,s, and vine-covered trellis.
Use Shade
Shade is one of the best ways to enhance the visual appeal of your backyard. Sometimes, you can use flowers like pergolas, vines, and shrubbery to improve the entire area's look.
You can also use shades like trees to offer privacy from strangers and shade from the blazing sun during the summer.
Objects like umbrellas can instill a sense of comfort and hospitality.
Quality Furniture Finishings
Backyard furniture can add comfort and style to your decking area. Some examples of furniture you can use to beautify your yard include:
Facilities such as fireplaces, sits, outdoor kitchen, table, chairs, area rug, etc.
Slim folding chair.
Hanging candles and lights.
Benches.
Wicker chairs and tables.
Backyard Lighting
Outdoor lighting can be used to create a stylish and magical appearance for your backyard, especially when it is dusk.
You can use porch light to create ambient lighting to spice up the atmosphere. You can also use it in outdoor kitchens to illuminate grills and cooking areas.
You can use lighting equipment such as candlelight and lanterns to create drama and intensity in your backyard.
Fireplaces, Firepits, Fountains
Fireplaces, Firepits, Fountains can improve the aesthetics and functionality of your backyard.
A fountain can create a peaceful, meditative, and calm atmosphere. Especially if you live in a crowded and busy environment or have a hectic time at work, fountains can create a stress-free and relaxing environment.
Fountains are available in wide arrays of materials, shapes, designs, and colors, which can complement your yard's beauty.
A fireplace can add a romantic ambiance to your backyard. Apart from creating a cozy warmth for your outdoor area, it can create emotional comfort and become that focal point for your household members to gather around.
Fire Pits can positively transform your outdoor aesthetics, adding a healthy warm glow, which can extend your yard's functionality, especially during the cold weather.