Composites made of wood products and plastics are alternatives to wooden material for decks.
They are resistant to termites and more weatherproof. Other materials are those made up of only plastics without any wood products. Read on for more alternative deck ideas!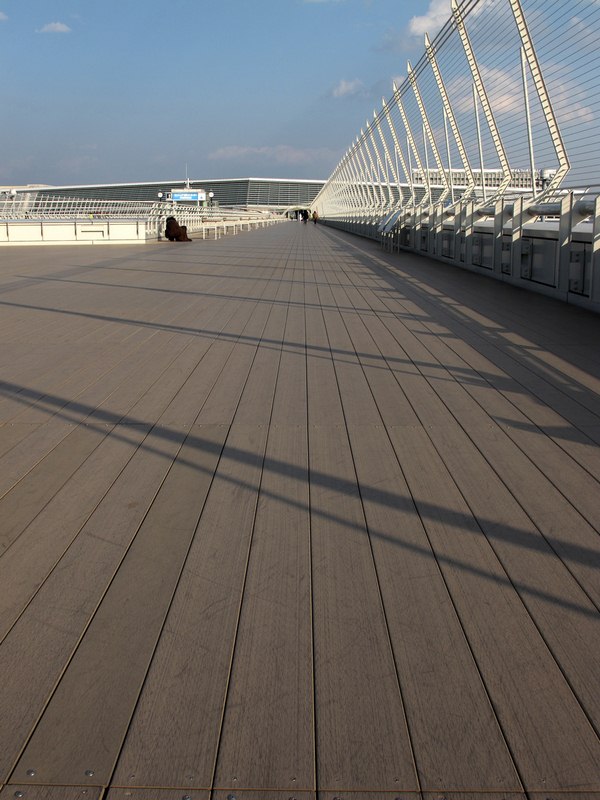 Alternatives to Wood Decks That are Low Maintenance
Composite decking, plastic lumber, and aluminum decking are alternatives to wood decks that take away a lot of problems about maintenance and other decay and termite attack problems.
Wood decks require a lot of maintenance which is not the case with composite decking materials and plastic lumber for decking. Some other alternatives for wood decks also exist.
---
Read Also:
---
Wood Decks Require a Lot of Maintenance
Wood decks require constant attention with an almost annual ritual of repainting or re-staining. Deck materials made of pure wood can also rot over time and may be subject to warping and splintering.
They are not really suitable for use near swimming pools and other wet areas.
However, alternatives to wood decks have made their presence felt in the market and offer composite wood and plastic, plastic lumber, and even powder-coated aluminum.
Composite Decking Materials
Such materials are made of recycled wood products like wood fiber and sawdust combined with polyethylene or polyvinyl chloride (PVC). Some manufacturers like Trex use recycled garbage in the manufacturing process.
This gives the decking an engineered resistance that also makes it resistant to insects and rotting.
Such material will never split or crack and most manufacturers offer warranties for as long as ten years. Costs are higher but in the long run, the maintenance-free nature and longevity make it an affordable option.
Most of these products can be worked like wood and can be installed just as easily. They do tend to stain easily and also original colors would fade over time.
Some of the manufacturers would also show you the fading effect on their websites which can allow you to choose a faded color that can still please you.
The tannic material in the wood material is responsible for these problems and for the same reason composite decking would need to be kept free of mold and mildew with frequent cleaning.
This material is also not structurally sound and thus supporting members may still have to depend on well-treated wooden beams.
Plastic Lumber for Decking
Plastic lumber is made up of 90 percent of recycled plastics and can include fiberglass. This can be considered a complete alternative to wooden decks as no wood products are involved in their manufacture.
The material has already found wide acceptance for benches and tables in municipal parks. Its use of recycled materials makes it environmentally friendly.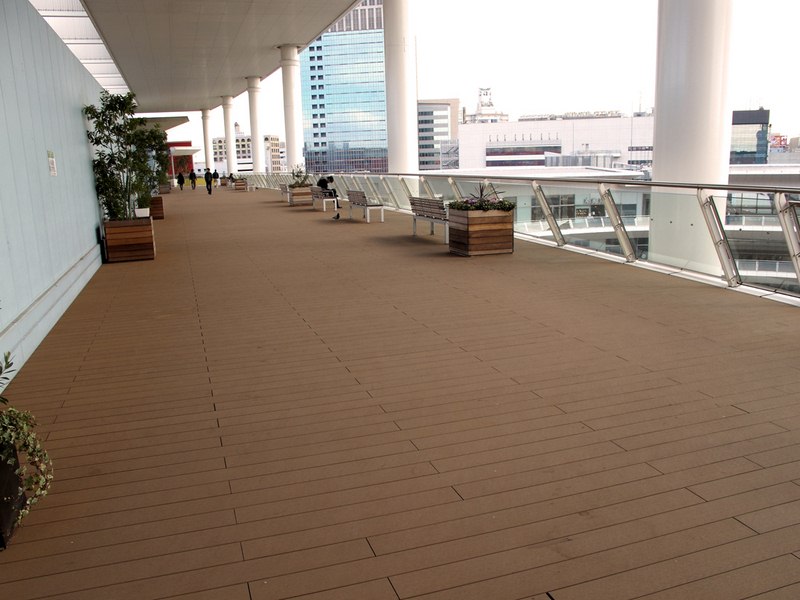 Its high cost is a deterrent but is offset by the fact that it does not fade like composite decking and also has better structural properties allowing the same material to be used for the structural support of the decking.
There are no major manufacturers of this material which probably accounts for the high cost and lack of public perception of the product.
Other Alternatives for Wood Decks
There are manufacturers of aluminum products who have come up with alternatives to wood decking. The weight is almost half that of wood while it is considerably stronger.
It comes in a powder-coated finish that is slip-proof and remains cooler than wood or concrete.
It comes in fairly long lengths and this reduces any need for joints. Fixing is very simple and standard woodworking tools can be used. It is available in various colors and even imitations of wood finishes.
Laminated membrane products which consist of a heavy-duty fabric of polyester between two vinyl films give a membrane that can be used over wood decks.
The film will be about 60 mils thick and can withstand sun, water, and normal foot traffic. While this cannot be strictly specified as an alternative to wood decks, it is being widely used to protect fragile floor surfaces.
Rice hull decking is another alternative to wood decks that have a longer durability and offers' decking that is splinter-free and higher resistance to stains.
References & Image Credit