Nowadays, composite decking is becoming popular in many countries. It is the best alternative to wood.
It can be used to decorate our house, garden, swimming pool and so on. You can get a variety of composite decking boards in your nearby market.
There are various types and colors of composite decking and all have their own benefits and usage. So, you have to choose depending on your preference.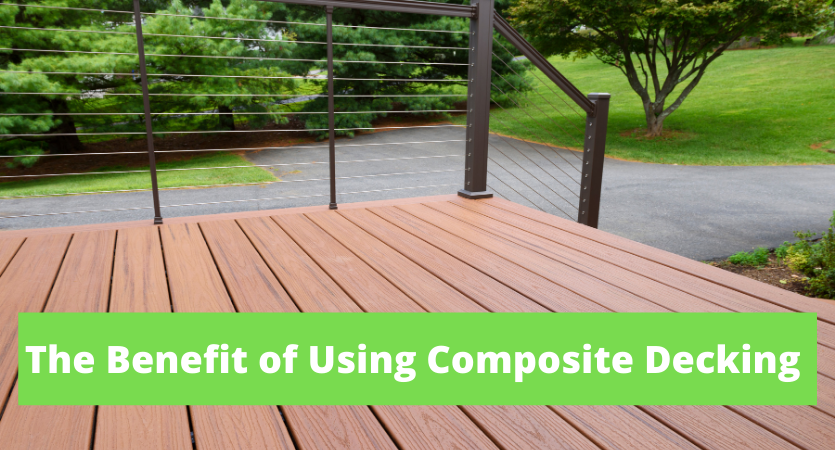 The benefits of composite decking boards are too many. Such as they don't fade away and no mold or insect can attack them. You may find those benefits when you will use it.
Today, I want to discuss with you the most common benefits of composite decking. Hope this will give you clear thought.
7 Benefit of Composite Decking Board
We all know that composite decking boards are low maintenance, come in different varieties, save time and labor, and have so many other benefits. Let's see the benefits.
1. Prevents Weathering, Warping, Splintering, or Fading, mold
Composite decking is made of protective polymer capping and innovative materials. These help it to keep colors vibrant, moisture out, and structural integrity intact.
Composite decking leaves the composite core open to invasion by mold and mildew. The decking line is capped on all four sides to offer superior protection against moisture and even keep mold and moisture damage out of the equation.
2. Low Maintenance
The composite decking board is very low maintenance. Traditional wood decks need to be maintained every year. Moreover, you have to replace it every 10 to 15 years.
The traditional woods need power-wash and stain to maintain it for long. And it is costly and time-consuming too. But, you can clean the surface of composite decking very easily. Moreover, composite decking has much more durability than wood.
3. Aesthetic Variety That Doesn't Sacrifice Performance
Traditional wood decking board does not have much variety. But, you will find various types of composite decking with different colors and models. But the look won't sacrifice the performance. All the varieties ensure the best performances.
4. All the Beauty of Traditional Wood
The patterns and color options of composite decking are the same as the beauty of traditional wood.  It also gives a realistic feel of wood. So, they look more beautiful. You will get the best from Uk composite decking.
They give wood color finishing to their decking board. Moreover, the color and designs are monochromatic and natural. So, you can decorate the house with traditional beauty.
5. Saves You Time and Labor
Composite decking board also saves time and labor. Because they are not that costly and very easy to work with. You don't need regular maintenance also.
On the other hand, traditional wood decking is expensive and they need more labor to build. They consume time too.
The manufacture of composite decking takes less time. You can decorate the house with composite decking with low labor. You can easily use them too.
6. High Value
Some composite decking boards may be costlier than normal wood. But, they save money from the other side. They are very unique and you have to do low maintenance work.
One of the best benefits of it is that it will give you long-term cost savings. As you don't need to replace them in 30 to 40 years. So, they save you a lot.
If you want to design your garden and house attractively, then you can go for composite decking. They are better than wood. They can be used anywhere in the house and garden. They increase the beauty of the house, garden, or pool.
7. Sustainable Decking
Sustainability is one of the best benefits of composite decking. They are made from 80% of recycled materials such as recycled wood and plastics. A single tree is not cut down for this.
The huge amount of waste materials is perfectly used for making these types of decking. The wastes are recycled to make these amazing composite decking. So, they keep the environment safe.
So, they are environmentally friendly. You can keep the house more beautiful with a traditional feeling without wasting wood. So, we all should use this composite decking for our house and garden.
Conclusion
So, now you know that how beneficial is using of composite decking. They can be used anywhere you want. They are very simple, unique, and very user friendly. They are very strong and give you long-term support.
They are heat resistant and you need not worry much about their maintenance. So, don't think much. Buy a quality composite decking to decorate your house attractively.