When your air conditioner goes on the blink, you know to call a reputable technician to look into the issue.
However, there may come a time when your service provider gives you a repair quote – and a recommendation to replace it rather than fix it.
This can come as a bit of a shock when you thought your HVAC system would last you for another few years, but there are practical reasons your technician has given you this option. If you answer 'yes' to any of these questions, then it may be time to take up the offer.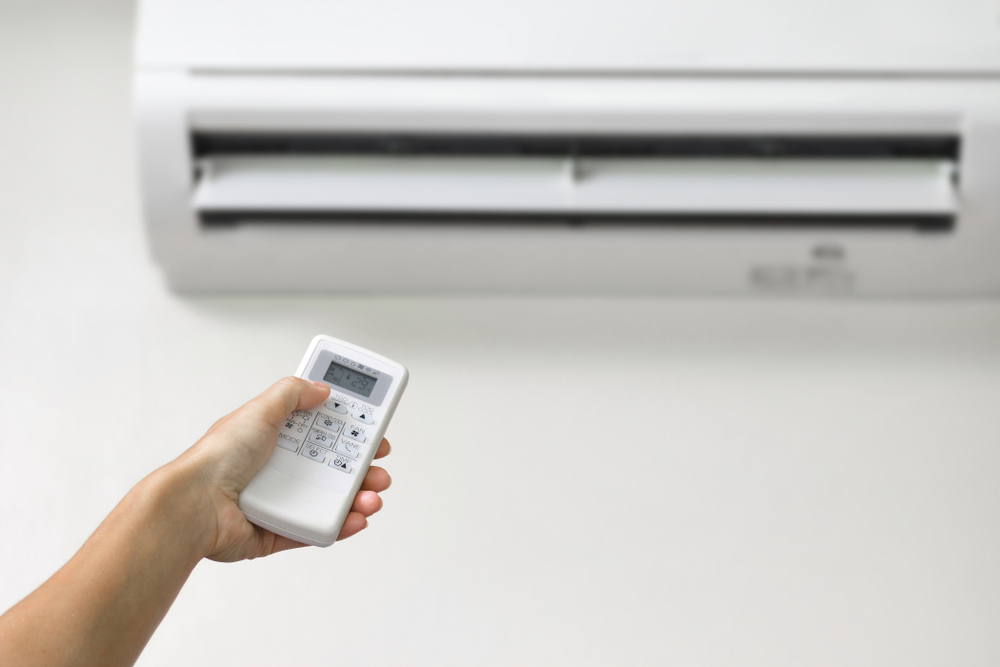 ---
Read Also:
---
Are You Having it Repaired Regularly?
With annual air conditioning maintenance, your technician should be able to help you avoid minor repairs like a clogged drain line.
If you're finding you have to have the team on speed dial because your system is failing you regularly, you need to take a look at your bills and make a decision.
If the repair costs are adding up to 50% of the value of the system, a replacement makes more sense.
Is it Running Efficiently?
Air conditioners are allocated a SEER rating, which means a Seasonal Energy Efficiency Ratio.
This dictates how efficiently your air conditioner operates. If the SEER rating is high, it will be using less energy than systems with a low SEER rating.
New ducted split systems AC systems have efficiency ratings ranging between 14 and 25 SEER. If you have a system with a low score, it may be time to upgrade. It could save you up to 25 percent in energy bills.
Is Your System Older than Ten Years?
The typical system lifespan for an air conditioner is between 15 and 20 years. If you live in an area, however, where you need to use your aircon all year round, and they are exposed to high humidity levels and salty air, you can expect a shorter lifespan.
You could expect your system in these conditions to last around ten years, but it depends on the quality of the original installation and the ongoing maintenance.
An air conditioner's operating efficiency (SEER rating) declines with age with poor maintenance. So keep in mind your HVAC system could be wasting your money on power if it's nearing the end of its lifespan.
It's not all about money, though, is it? We know that saving energy is beneficial for the environment too.
With an older system, it could also be running using an outdated refrigerant, which will soon be phased out.
If your system uses this refrigerant (known as R22, HCFC-22, or Freon) and it develops a gas leak, you won't be able to refill it.
Is Your HVAC System Matched?
If you purchased a home with an existing system, you might have inherited a bit of an odd setup.
Sometimes when a new AC is installed, homeowners who are planning on selling don't put in a new outdoor unit as part of the job. This saves them money, but it leaves the new owner with a mismatched system.
An incompatible system can cause lower operating efficiency and a shortened lifespan. If your air conditioner is mismatched, seriously consider replacing it with a matched system.
Is Your Current System Giving You The Comfort You Want?
If you're running an aircon in your home, you should expect even cooling and heating, optimal dehumidification, and affordable cooling costs.
Any of these not delivering, it may be time to replace your system. Air conditioning technology has advanced in recent years, so you may be surprised by the additional comfort a new system can deliver.
Some modern systems have two-stage and variable speed technology. This allows for accurate temperature and humidity control.
They also come with smart monitors that let you know when you need to change the air filter, clean the condenser, or book a service.
Smart thermostats give you the ability to adjust the temperature from your phone and can interact with home automation devices.
Are You Planning on Staying in Your Current Home?
If you have plans to move on to a bigger or smaller home or relocate to a new state in a few years, it may be worthwhile to stick with your current system.
You won't be around to benefit from the latest high-tech system, and the energy savings you could achieve won't negate the installation costs.
It's a balance, however, a new air conditioner could increase your home's marketability when it comes to selling.
A final consideration is to look into incentives for installing a new system. HVAC manufacturers, energy companies, or your local government may be offering rebates when you purchase higher efficiency air conditioning equipment.
Ask your technician if they are aware of any programs being offered.