With rising energy costs it is important to maintain your home's appliances for optimum and efficient performance. Your central air conditioner is one of the most costly appliances to run. To cut utility costs and keep your air conditioner running for years to come you need to perform some simple maintenance tasks.
Once per month, you need to replace or clean the filters. This is the most important part of maintaining your air conditioner, if the filters become clogged with dirt your air conditioner needs to work harder and longer to cool your home. Most air conditioners are equipped with disposable filters, turn off your unit and check for the size filter your unit uses. It will be printed on the filter somewhere.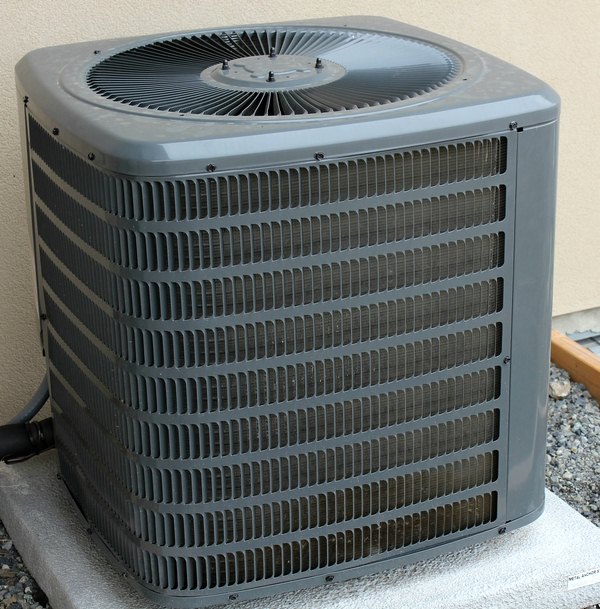 Maintaining Your Central Air Conditioner for Optimum Performance and Energy Savings
Purchase new filters at a hardware store, home center or in the hardware department of your favorite mass retailer. While replacing your filters this is a good time to clean the front cover of your unit to remove dust and debris. Use a cleaning cloth and if needed a mild soap and water solution. Now simply replace the dirty filters with the new ones.
Do not try to clean disposable filters they will not hold up to cleaning. Some units have reusable filters that can be washed. If you have this type of filter take it outside and rinse with a garden hose and nozzle. You can treat with a mild solution of soap and water in a sprayer if needed.
Rinse the filter again and let dry completely before reinstalling. It is helpful to have extra filters to use while your newly cleaned filter is drying. Do not run your air conditioner without the filters in place, this will cause the condenser coil to become clogged with dirt.
Another task to perform often is to check the condensing unit frequently. The condensing unit is the part outside your house. Again turn off your air conditioner before performing any maintenance tasks. Inspect the condenser frequently and keep it clear of obstructions, you don't want your garbage can sitting up against the unit. Trim shrubbery and grass back from the unit.
Check the external coils for leaves, grass, dirt and other debris. Remove any debris with a soft brush or broom. The fins are easily bent and damaged so be gentle when cleaning the coils. Look down inside the unit and note excessive debris in the bottom pan. I suggest calling in a professional to work inside the unit as there is potential for damage or electrical shock.
Once or twice per year, you will also want to perform maintenance tasks on the inside unit. Before performing any maintenance, turn off your air conditioner as well as shutting off the breaker to the unit for your safety. Inspect the fan and clean dust from the fan and fan enclosure with a vacuum and cleaning cloth. Even with changing filters regularly, some dust will get by. By keeping the fan area clean you will stop much of the dirt from making its way to the condenser coil.
Next, remove the cover to your coil and inspect it for dirt. Clean your coil with a soft brush and vacuum. Again be gentle so as not to bend or damage the fins. Replace the cover and then check the condensate drain. The condensate drain tube can become clogged with dirt or algae. I recommend using a garden hose with a nozzle to flush the tube.
The water pressure should clear the tube of any debris. If the water drains from the tube slowly it may be partially clogged with algae. Mix a 10 to 1 solution of water and chlorine bleach and pour down the tube to remove algae, then flush with a garden hose again. If you cannot clear the tube you will need to replace the drain tube.
These are simple tasks that if you perform regularly will add years of life to your equipment and keep your energy costs down. It is also likely that you will avoid future repair bills by maintaining your central air conditioner on a regular basis. Remember to work safely by turning the air conditioner off and shutting off the breaker to the unit