Installations and repairs can be difficult tasks, especially when done without professional help. Getting a credible, qualified contractor can be a challenge because there exist so many self-proclaimed professional contractors.
However, it can be easy to identify contractors who are not a good fit for your project with the right questions.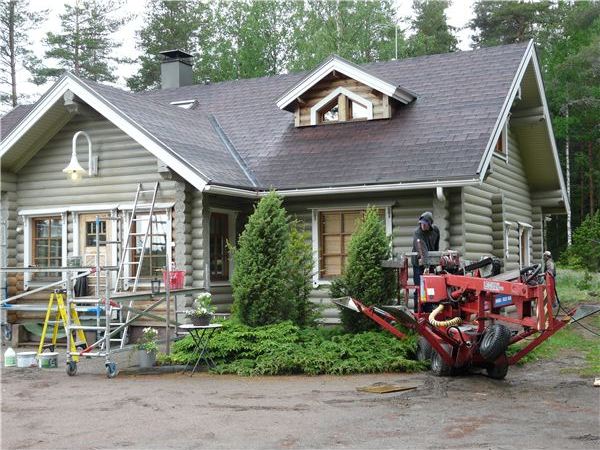 This article by Eavestrough Installation in Ottawa who specializes in installations and repairs will shed light on the ten best questions to ask your contractor before assigning them your project.
What is Your Specialization?
This is the best question to ask immediately when you get on the phone with your potential contractor on your initial meeting. Through this question, you will find out if they specialize in the area your needs lie.
Although most contractors provide generalized services, it is important to determine if your potential contractor only focuses on a particular service.
---
Read Also:
---
How Long Have You Operated, And Can You Provide Referrals?
Finding out how long a contractor has been in business is the best way to know their experience level. While it isn't bad for a qualified contractor to work on your project, you would not accept giving a novice your project to be their first or second project, would you?
Also, asking to communicate with referrals of people they have worked for before is important as it guarantees that they are experienced and provides you knowledge of how well they performed.
You could confirm if they stuck to the timelines, budgets and communicated directly from the clients.
Are You Licenced?
Just like other professions, contractors require a license to operate in a certain region. A license proves that they have passed all quality inspections and that they comply with regulations of that specific region.
This will guarantee that they are a legit company that operates under your area's set rules and regulations.
Do You Have Insurance?
Insurance is mandatory for any business and especially a service-based one. When contacting a contractor for your next home installation and repairs project, make sure you ask for their insurance.
In Ontario, the Workplace Safety Insurance Board (WSIB) is the agency that insures workers while on a job. When a company is WSIB compliant, their workers' injuries while on your project will be covered.
Also, the contractor should be insured if any error or a malfunction occurs to your property due to their work. This will put you at ease when your project gets any problems after a while.
Do You Provide a Warranty for Your Job?
A warranty is important to ensure that the contractor can either redo or pay for damages experienced during a stated warranty time. If your potential contractor cannot provide a warranty for their work, pass on them.
How Much Will the Project Cost?
Before committing to a specific contractor, make sure they can provide an estimate of the total cost your project will cost.
As a rule of thumb, contractors that have worked on projects similar to yours will be in a good position to provide a written estimate that includes all the work to be done, the material to be used, and any other cost that may arise during the project. Remember, cheap doesn't always mean quality.
How Long Will the Job Take?
It is important to get a rough estimate of how long the contractor will take to complete your project. Depending on the scope of your work, an experienced contractor should be in a position to provide a rough estimate of the time they will take.
What is Your Payment Schedule?
Different contractors expect payments in different schedules depending on their fee structure and preference. A contractor may be charging you per hour, a lump sum charge, or installments for the whole project.
It is important to find out when they would need payment and how much they would demand at that particular time.
Who is Responsible for Permits?
Find out who will secure the permits needed for your project. There are requirements to secure permits after inspections for any work done on a building in most states. Make sure you have this in writing to prevent future complications.
How Will We Communicate?
When giving a contractor your project, make sure you are aware of the means and how much you will be updated on the project. A seasoned company will have a system through which they pass and receive communication from their clients.
You need your installation and repairs to be done with immense quality in mind for a long-lasting solution. This should be your goal, and you should not settle for anything less than that. Through these questions, you will be able to spot the pro that best fits your needs.