Cleaning your windows properly has countless benefits to you and your house. Having clean windows will help you enjoy energy savings. The cleaner your windows, the more sunlight will shine through your windows.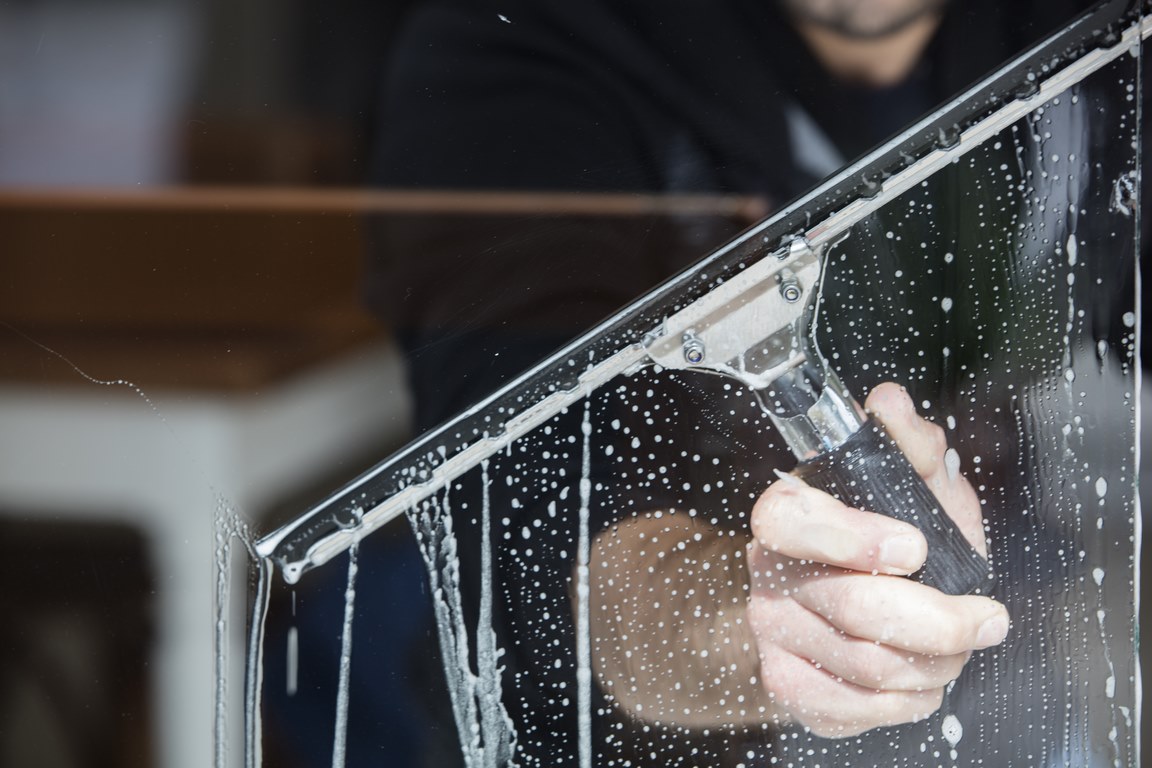 Aside from that, window cleaning can help improve your curb appeal and make your property more attractive.
Unfortunately, not all homeowners know how to wash their windows properly. If you're one of them, read more about the pro window cleaning tips you should know.
1. Use Proper Equipment and Cleaning Product
To achieve the best results, you'll require the right window cleaning equipment and tools. One of the essential things you need is a high-quality squeegee. Choose the one with a swivel, adjustable handle, and extension poles. This will offer you the best maneuverability as you wash your windows.
The other important thing to prepare is the cleaning solution, preferably a hand dishwashing liquid or an all-purpose detergent. It's easy on your hands and won't damage your squeegee's rubber insert.
Other people also prefer using vinegar and water to clean their windows. However, this cleaning solution can be harsh to your tools and hands. It also doesn't foam, so it can be difficult to determine which parts you've washed.
If you're not sure about the cleaning products or tools to use, don't be shy to ask for help from a residential window cleaning service provider. Professionals are equipped with the tools, knowledge, and expertise to do the job properly.
They also know the best cleaning solution for your windows, keeping your property damage-free, and ensuring you and your family are safe from dangerous chemicals.
2. Clean at the Right Time and Never Too Often
Each home is different, and particular things may lead to dirty windows faster, such as pollen, construction debris, and pollution. While some homeowners have their windows cleaned once a year, others opt for window cleaning twice yearly.
Although there's no fast and hard rule when cleaning windows, it's essential to know the right time for window cleaning.
Besides, if you wait until the winter season ends, your cleaning solution may freeze while you're cleaning the windows. It's also not a good idea to clean during the summer because high humidity could make it hard to dry and clean your windows.
If possible, wait until autumn so pollen won't settle on your freshly washed windows. It's also a great idea to ask professional window cleaners to determine the best time to clean your windows.
---
Read Also:
---
3. Sweep Off Dust and Dirt Before Washing Your Windows
Before you think of bringing window cleaners and water, you have to sweep off any dust or dirt particles you might encounter.
Any bigger particles that hands may remove must be cleared out so that your cleaning efforts may focus on harder-to-clean spots. Even if it can be time-consuming to brush off the dust, it can make a difference in cleaning your windows effectively.
Once you start washing with less dirt on your windows, it may end up in your rinsing water. This can limit how dirty the water will get while cleaning your windows.
As a result, you'll also limit how much dirt you put back onto your windows as you continue washing it. This step may also save you more water refills and ensure you can do the work right on your first pass.
4. Protect Your Window Woodwork
If your windows have framed wooden materials, homeowners must be careful on how to handle such areas. Whenever possible, prevent drips on the woodwork to avoid damage.
An excellent way of protecting your woodwork is to place a cloth on the windowsill or wood. This may help absorb any liquid substances or drips poured down.
Moreover, don't spray too much cleaner all at once. Spray in small sections only, so you won't need to use more wipes.
5. Clean the Outside and Inside of Your Windows
Many homeowners make the mistake of cleaning only the outer part of their windows. However, the inside of your windows may get dirty and keep your windows dim if ignored.
To properly maintain your windows, it's crucial to clean both the outside and inside of your windows to get the most out of your cleaning efforts and to help your house sparkle to its full potential.
6. Include Your Window Edges
Often, people overlook the window edges during the cleaning process. They should be included when washing your windows using soapy water. Usually, they don't need extensive care as they can be wiped off quickly and cleaned immediately.
However, if your windows have polyvinyl chloride materials, use a whitening product or a cream-based cleanser.
It'll let the windows remain to look new for a long time. They may also use toothpaste as whitening agents, which are beneficial to improve and sustain their color quality.
Conclusion
Cleaning windows may seem like an impossible task. With the window cleaning tips discussed above, your life will be a lot easier. Just make sure to use the right cleaning solutions, techniques, and tools.
If you're too busy to clean your windows and want to get the best results fast, hiring professional window cleaning service providers to do the job for you can make a difference.