If you are running on a budget and want to repair your roof, you can borrow a few tips from a professional roofing company in Doylestown, PA.
According to experts, there is a lot that you can do yourself. If you are certain that your roof needs repairs but you also want to ensure that you do not wreck your monthly budget, you should have a look at what they have to say: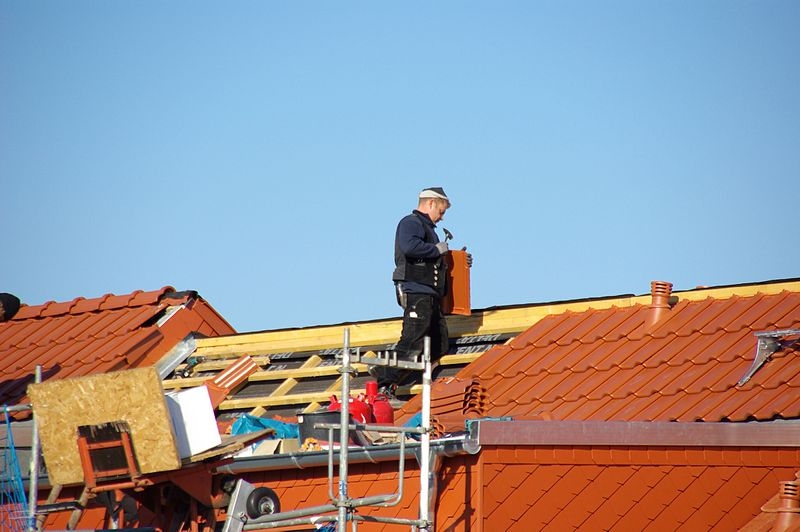 1. Identifying And Fixing Roof Leaks
Roofing experts suggest you take measures to prevent leakage right from the start. However, some of the most common areas where leaks can happen include your plumbing lines, roof vents, chimneys, and also your dormers.
The problem can be several feet away from the leak where the water has probably spread. But you have to repair and seal the source of the leakage so that the wet area dries up over time.
2. Managing Your Gutters
Roofing professionals also advise you never to leave any debris or junk on your roof. These are the things that get clogged in your gutters and cause various kinds of problems including leakage and breakage of your plumbing lines as well.
Remove all the granule buildup from your gutters and make sure that there are no broken shingle pieces inside the drainage system. Get a hold of a few scraping tools from your nearest hardware store and invest in a stable ladder for the purpose as well.
---
Read Also:
---
3. Replacing Your Shingles, Yourself
Replacing your broken or worn-out shingles is a daunting task but you have to do it with care and precision just as a professional roofer in Doylestown, PA would do.
He would inspect your missing, broken, curled, or worn-down shingles by first balancing himself well enough on your roof. He will then start by removing the remnants of the old ones. Lift the shingles by their edges and pry them away from the overlaps.
Also, make sure that none of the other shingles come off. Remove any debris or unwanted particles from the space left behind. He will then round off the back corners of the new piece and place it in the empty spot. Then make sure that it lines up properly with other shingles. Voila!
4. Fixing Your Roof Vents
Is it possible to fix your roof vents on your own? It is, but you need to invest in a few tools again. But before you go shopping, check for any cracked housings on the vents.
Make sure that there are no broken seams. Using caulk for this issue is not going to solve anything for long. If you have any missing screws, make sure to replace them with rubber-washered screws only.
Final Thoughts
These were a few quick tips as per the leading roofing companies in Doylestown, PA. You might need your friends to help you out with it though.
Whenever you decide to repair your roof, go through these first or just call a dependable roofing company instead. Happy roofing everyone!