Buying a home is a dream come true for many people, and it's a great way to invest in your future.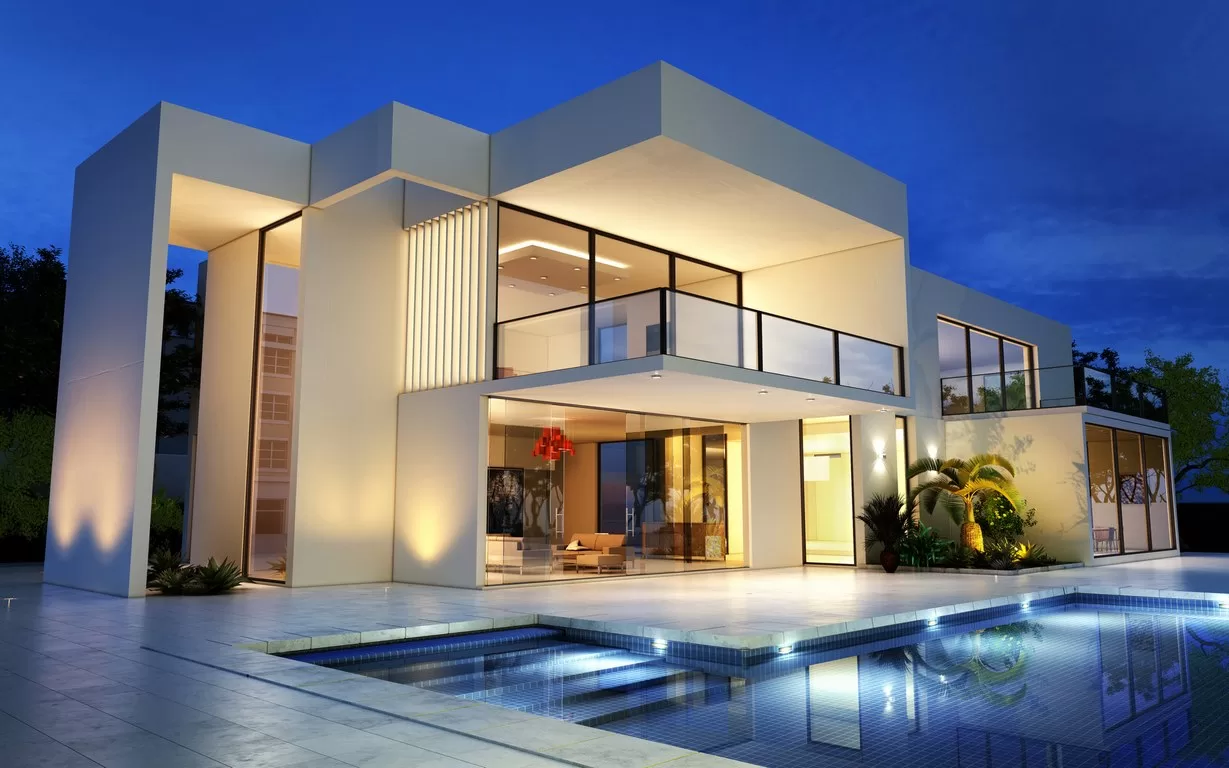 Recently, modern homes have become more popular due to their sleek design, efficient use of space, and environmentally friendly features. If you're reading this article, you may be looking for ideas on how to build a modern home.
Here are six pro tips to help you create the perfect modern home that meets your needs and reflects your style.
1. Invest In Quality
Investing in quality when building a modern home is essential for several reasons. Quality materials, construction, and design can create a safer, more durable, and more aesthetically pleasing home. These materials are designed to resist the elements and last longer. They are often more energy efficient, helping homeowners save on their energy bills.
Quality construction ensures that all parts of the home fit together securely, reducing the potential for leaks, drafts, and other problems. Good design is also essential for modern homes. It's important to choose materials and designs that will work well together and create a home that looks great and functions well.
Many designs are available for custom builders that can be tailored to their specific needs and preferences. Quality materials and construction ensure the home is built to last and will remain attractive for years. Investing in quality when building a modern home is essential for creating a safe, durable, and aesthetically pleasing home.
2. Go For Open Floor Plans
An open floor plan is also one of the most popular ways to build a modern home because it offers a more spacious and less cluttered living space. This approach helps to create a sense of openness, allowing natural light to flow uninterrupted throughout the area. It also allows for more flexibility in furniture placement, enabling homeowners to create their style and maximize their space.
Open floor plans also create a more social atmosphere, allowing family members to interact throughout the home. An open floor plan includes eliminating walls between the dining and living room, having an open kitchen and living room, or combining the living room, dining area, and kitchen into one ample space.
---
Read Also:
---
3. Focus On Minimalism
Minimalism is an excellent choice for modern home design as it encourages simplicity and functionalism. It helps to create a space that's not only visually pleasing but also practical and comfortable.
You can create an aesthetically pleasing and functionally efficient living area by utilizing minimalistic design principles. Remember that minimalism should be the focus when designing a modern home because it eliminates the need for unnecessary clutter and distractions.
Instead of using many colors and patterns, minimalism encourages using neutral colors and textures that create a calming and inviting atmosphere. Additionally, minimalistic design allows for the use of clean lines and geometric shapes, which can help create a more modern aesthetic.
Furthermore, with minimalism, there's more emphasis on natural light and air circulation, which can help to make the home more energy efficient. Lastly, minimalism also enables you to make the most of the available space by utilizing furniture and accessories designed to optimize the open space. All of these elements combine to create a modern home that is both stylish and practical
4. Consider Energy Efficiency
Energy efficiency is essential when building a modern home for various reasons. First, energy efficiency helps reduce energy consumption and costs, which can significantly benefit homeowners. For example, homeowners can reduce their monthly energy bills by installing energy-efficient appliances, such as LED lighting, water-saving faucets, and Energy Star-rated air conditioners.
Additionally, energy efficiency helps reduce the environmental impact of the home. By incorporating energy-efficient building materials, like insulated windows, doors, and walls, the house will require less energy to heat and cool, resulting in lower carbon emissions.
Finally, energy efficiency helps create a more comfortable living space. By installing proper insulation, air sealing, and ventilation, homeowners can enjoy a more comfortable indoor temperature, improved air quality, and reduced noise pollution.
5. Consider Adventurous Bathroom Designs
Going for adventurous bathroom designs when building a modern home is a great way to add a unique and eye-catching element to the property. It often features exciting shapes and patterns, such as curved walls, bright colors, and unique lighting fixtures.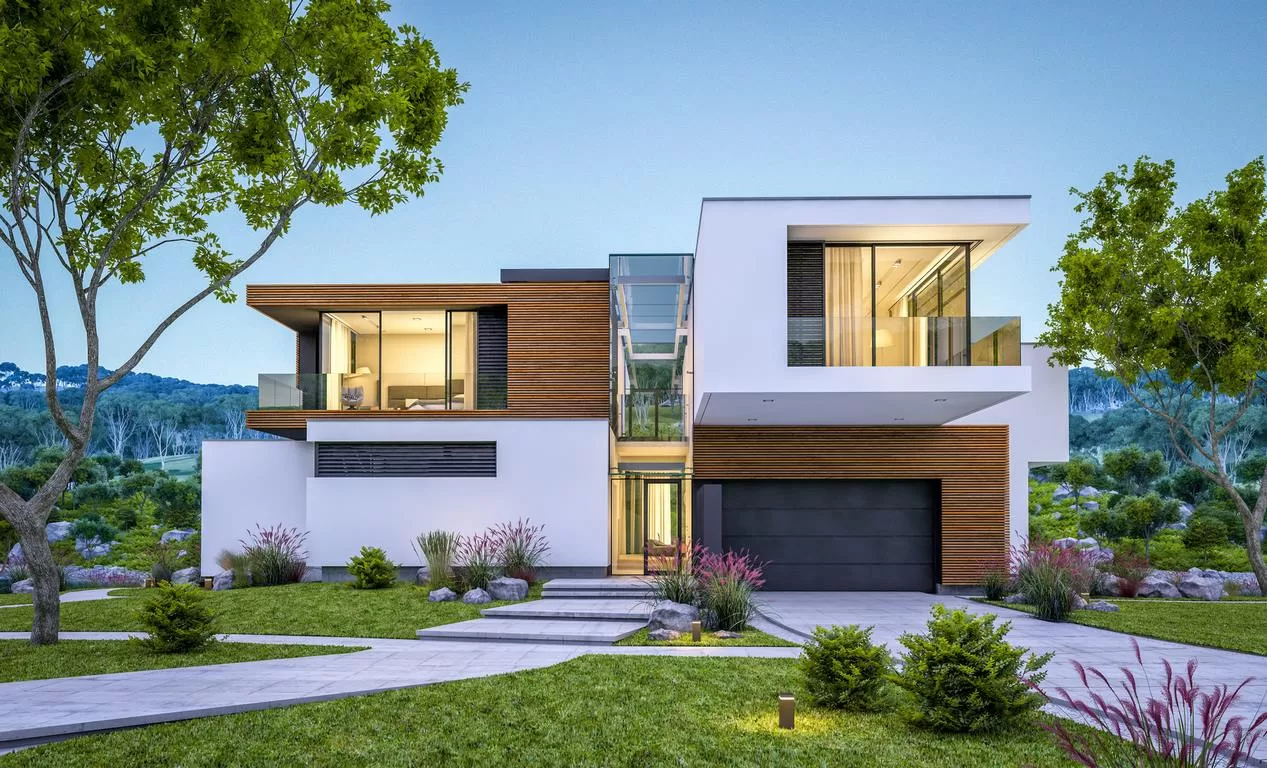 This design can also create a more luxurious and inviting atmosphere, making it a great place to relax and unwind. Examples of adventurous bathroom designs include:
Installing a glass shower enclosure.
Using reflective tile for the walls.
Installing a tub with an overhead rain shower.
Adding unique fixtures such as a waterfall faucet.
Also, adventurous designs can incorporate elements of nature, such as installing a skylight or incorporating plants.
6. Introduce Smart Technology
Innovative technology enables devices to be interconnected and controlled remotely, usually with the aid of a smartphone, tablet, or computer. It can maintain home appliances, security, entertainment, and more. You can use innovative technology to make a modern home more efficient, comfortable, and secure.
Smart thermostats can help regulate a home's heating and cooling systems, reducing energy consumption. You can use smart lighting systems to adjust lighting levels and save on energy costs. In addition, you can use smart video doorbells and security cameras to monitor and protect a property from intruders. Smart entertainment systems can also be used to stream music, movies, and other media.
Smart appliances, such as refrigerators and washing machines, can monitor their usage and alert users when it is time to replenish supplies. You can quickly introduce smart technology into a home by purchasing compatible devices like thermostats, security cameras, and entertainment systems.
It's also essential to install a home automation hub, such as Amazon Alexa or Google Home, to control all these devices. Finally, it is crucial to set up a secure Wi-Fi network to ensure that all devices are connected and secure.
Conclusion
Building a modern home requires thoughtful planning and consideration of various factors. By following the tips outlined above, you can create a beautiful, stylish home that's both functional and aesthetically pleasing.
Investing in quality materials, construction, and design, considering energy efficiency, introducing innovative technology, going for open floor plans, and focusing on minimalism are all critical steps for creating a modern home. By implementing all these tips, you can create the perfect modern home that meets your needs and reflects your style