Selling a home is a significant decision, and choosing the auction route offers a dynamic approach. When a homeowner opts for an auction, it signals the start of a fast-paced, often exhilarating process.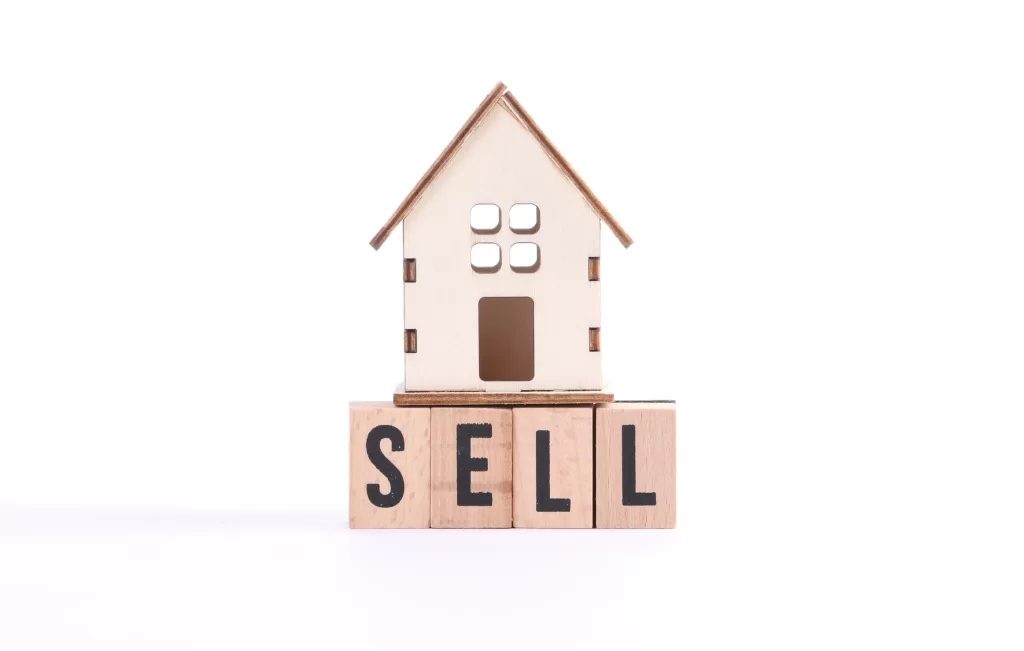 Auctions are unique in bringing a sense of urgency to the buying process. If you're a home seller, this means there's often potential to secure a favorable sale price. However, to harness the full benefits of an auction, preparation is crucial.
Below are the essential tips to help you ensure you're well-prepared for the auction day.
1. Understand The Auction Process
Before diving into the specifics of preparation, it's essential to understand the auction process thoroughly. Unlike traditional property sales, auctions involve the following:
First, the seller or auctioneer places a property up for auction.
Then, bidders raise their bids to indicate their willingness to pay for the property.
The auctioneer continues to accept bids until no one is willing to bid higher.
The property is sold to the highest bidder.
Moreover, auctions can be held in person or online. The in-person ones are typically held at auction houses or other venues and are led by an auctioneer. Online auctions are held on certain websites, and buyers and sellers can participate from anywhere in the world.
2. Decide On Whether To Renovate Or Not
In the world of home sales, first impressions matter. However, sellers don't need to renovate before an auction. While a well-presented home can attract more potential buyers, it's crucial to weigh the cost of renovations against the potential return on investment.
Sometimes, minor touch-ups, deep cleaning, and decluttering can be just as effective in making a property appealing without any major renovations.
3. Have A Pricing Strategy And Reserve Price
Setting a realistic and attractive price guide can draw more potential buyers when selling your house by auction. As such, collaborate with your real estate agent to study recent sales in your area and understand your home's market value. Based on their findings, decide on a reserve price, which is the minimum price you're willing to accept.
---
Read Also :
---
Remember, while it can be tempting to set a high reserve, a more realistic figure can encourage competitive bidding and potentially lead to a sale above expectations.
4. Choose The Right Auctioneer
The auctioneer plays a pivotal role in the success of the auction day. Their energy, strategy, and ability to engage the crowd can influence the final sale price.
When selecting an auctioneer, consider their experience, past performance, and whether their style aligns with your expectations. Attend a few auctions conducted by potential candidates to gauge their performance in a live setting.
To ensure you make an informed decision, here's a guide to choosing the right auctioneer:
Get recommendations from friends, family, and colleagues: Ask people you know if they have any recommendations for auctioneers. Word-of-mouth is often the best way to find a good auctioneer.
Interview potential auctioneers: Once you have a shortlist of potential auctioneers, interview each one to learn more about their approach to auctions and see if they're a good fit for you. Ask them questions about their experience, marketing strategy, and commission rates.
Once you've chosen an auctioneer, sign a contract outlining their responsibilities and commission rates. This can help ensure you're both on the same page and that your auction is a success.
5. Develop A Marketing And Advertising Campaign
An effective marketing campaign can be the difference between a crowded auction and a lackluster event. Therefore, it's best to invest in professional photography and consider utilizing various channels like online listings, print media, and even social media.
Hosting open houses leading up to the auction day can also provide potential buyers with a firsthand look at the property.
6. Think About Legal Considerations
Ensure that all legal aspects of the sale are in order. For instance, you should prepare a vendor's statement or auction contract that discloses essential information about the property. Consult with a legal professional to ensure all documentation is accurate and compliant with local regulations; otherwise, you might face potential legal issues.
7. Engage With Potential Buyers
Building a rapport with potential buyers can instill confidence and encourage competitive bids. Hence, be available to answer questions and provide additional information about the property. Feedback from these interactions can also offer valuable insights into the market's perception of your home.
8. Prepare For Different Outcomes
A successful sale is always the hope on auction day. However, it's wise to be prepared for various outcomes. If the bidding doesn't reach the reserve price, you may need to negotiate with the highest bidder post-auction.
Discuss potential scenarios with your real estate agent. For instance, if the auction ends just below the reserve price, consider quickly entering into negotiations with the highest bidder.
9. Get Ready For The Auction Day
On auction day, ensure the property is spotless. For instance, you should highlight its best features by optimizing lighting and possibly playing some subtle background music.
An inviting atmosphere can make a positive impression on potential buyers. It may also be a good idea to provide light refreshments. The goal is to make attendees comfortable, encouraging them to stay and bid.
Final Thoughts 
Auctions can be a rollercoaster of emotions for sellers. Sellers often experience anticipation leading up to the event, the drama of the bidding war, and either elation or disappointment at the end result. However, with meticulous preparation and by following the tips mentioned above, you can position yourself for a favorable outcome.
Remember, it's not merely about selling the property but maximizing its potential in the market. So, approach the auction with a clear strategy, a calm demeanor, and a readiness to adapt to the evolving dynamics of the day.