Are you a fan of billiards? Many individuals play billiards as a hobby, while some play it professionally as well. Since lots of people enjoy playing a game of pool with their friends or family, they decide to invest in a pool table.
Nevertheless, buyers are encouraged to make the right choices of type, material, and features to enjoy their investments without any regrets.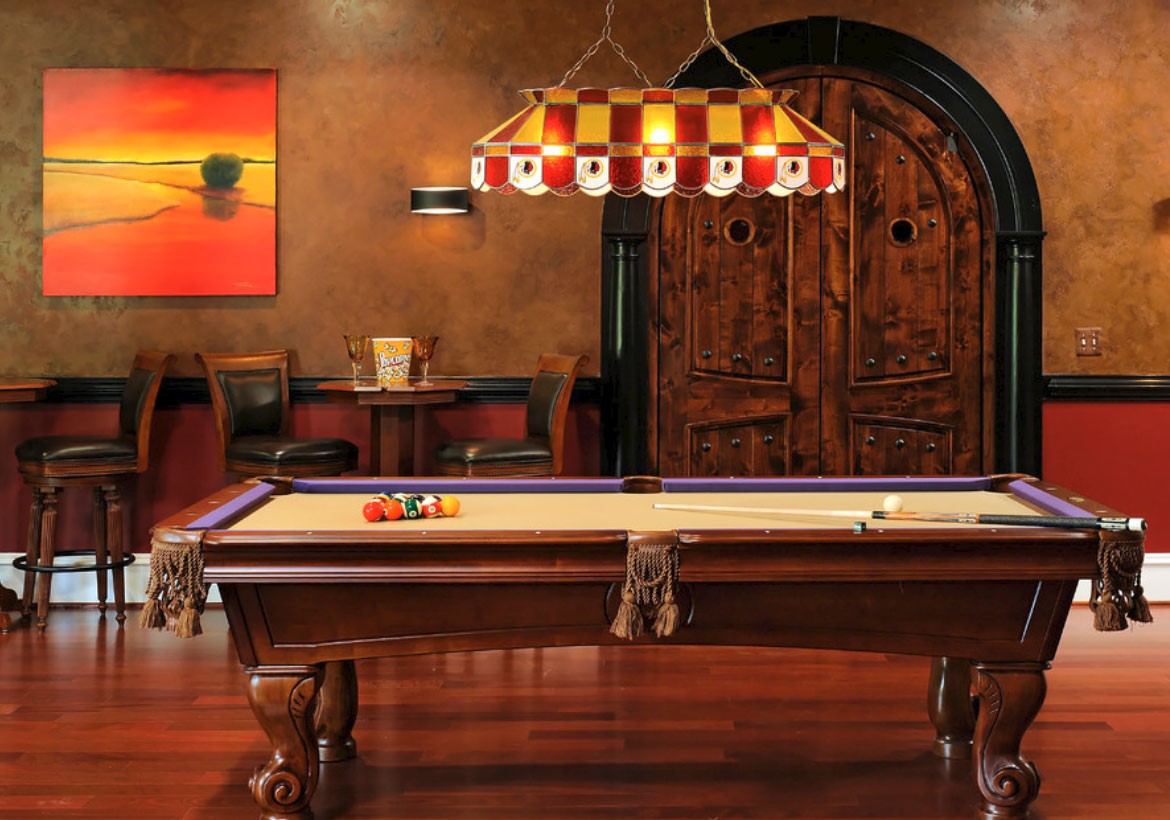 The buying guide below might be of assistance.
Select The Right Type
There are four pool table types for buyers at Watson's to take into account, which primarily differ in size. The standard type is often described as the ideal size for homes, given its size of eight feet. Such models are usually recommended to individuals with virtually no experience in playing billiards.
Beginners find standard pool tables convenient because of the space they offer for them to work on their basic shots. Click here for some billiards tips for beginners.
In contrast, large nine-foot tables are recommended to professionals, as this size might be a bit challenging for beginners. Players are required to have better physical skills to move the ball around in the desired direction.
Also, the expansiveness of these billiards tables causes difficulties for inexperienced players to perform certain shots, especially since the balls are so close together.
Moreover, the bar-type refers to models of seven feet, which are preferred by many individuals due to the short distance when hitting shots.
Nevertheless, buyers must be attentive when purchasing a bar table by making sure it has no dead rails and hard-to-reach pockets. It's essential for the cue ball to be of normal size, not too large in comparison with the table.
Ultimately, the mini type, as the name explains, is substantially smaller compared to the other types. These models range in size between twenty inches and five feet. The smallest ones are mainly designed for children and youngsters.
Buyers won't have to worry about providing plenty of room for it, but they shouldn't expect to use a mini model for a serious game of billiards.
---
Read Also:
---
Go Through the Materials
The only way to ensure you purchase a durable pool table is by considering the materials used in the production process. There is a multitude of home stores, like Watson's Family Fun Store, featuring a selection of pool tables.
Slate, wood, and acrylic are among the highest-performing materials. Slate is unquestionably the most used material due to its durability and warp resistance. Since slate is made of solid rock, these models are rather heavy.
Consequently, homeowners purchasing a slate model should make sure their floors are sturdy and durable enough to withstand the weight. Also, you probably won't be able to move it around by yourself.
There is a material considered to be an alternative to slate, which contains only a portion of the slate. Although the durability of this material is satisfying, it's not as warp-free and long-lasting as slate.
Wood is another material alternative used in the production of pool tables. It's remarkably lightweight when compared to slate. Nevertheless, it's prone to warping fast and providing players with an uneven surface. Acrylic models aren't recommended to professionals, like any other material apart from slate is inferior for them.
Another indispensable consideration is the fabric used for covering the surface. Polyester is a popular material choice due to its appealing look. Nevertheless, it's likely to wear out much faster than the rest of the fabrics.
A more durable alternative for the surface fabric is the woolen cloth, also named felt. It consists of sixty percent of wool, which explains its thickness. It lasts long enough if provided with minimal care.
On the negative side, felt is known to pill rapidly. Conversely, worsted wool doesn't pill as easily. It lasts much longer and makes the balls move faster.
However, its price is much higher than the other fabrics. Visit this URL, https://en.wikipedia.org/wiki/Worsted to get familiar with the manufacturing process, technique, preparation, and weight of worsted wool.
Consider The Legs
Once you have selected the best materials, it's time to pick the right legs of your pool table. It should have sturdy legs to support the frame and slate, along with the weight of the players leaning against the pool table. There are two leg types to take into consideration, including post legs and two-piece legs.
Post legs are thought to be much better due to the stability they provide. They are made from solid wood from the frame to the floor. Two-piece legs are created to be detachable owing to the break between the frame and legs.
Final Word
Playing billiards is a wonderful idea for having fun at social gatherings.
It's a source of entertainment and helps individuals build better relationships with their family and friends!